ELFA Chinese Preschool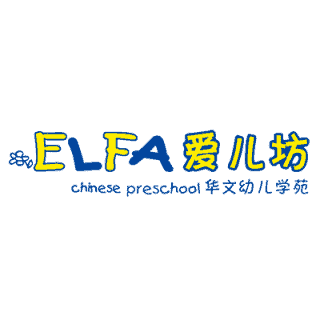 ELFA Chinese Preschool – Beyond Just a Child Care
ELFA Chinese Preschool is a member of Crestar Education Group, a leading provider of quality infant care, bilingual kindergarten and preschool education for children 2 months to 6 years of age.
ELFA Chinese Preschool Singapore has three centres providing bilingual Chinese and English curriculum for preschool and kindergarten. ELFA is the most awarded Singapore preschool brand in China, attaining excellence in curriculum quality and school management. As a model preschool in China, our bilingual Chinese-English preschool programme combines the best of methodologies from China and Singapore to develop your child's language skills. With a strong emphasis in Chinese language, our programme aims to hone your child's Mandarin skills and deepen their understanding of the Chinese culture.
ELFA Singapore Mission
To build a strong Chinese-focused bilingual education, and a love for language through a culturally-rich learning environment in the early years.
Why ELFA is the best Chinese Preschool for your child
Our 3 ELFA Chinese Preschools:
East
ELFA Preschool @ Tampines
Website URL: https://elfapreschools.com/singapore/tampines/
Address: Tampines Street 83, #04-01 Central Community Complex, Blk 866A, Singapore 521866
West
ELFA Chinese Preschool @ Pandan Valley
Website URL: https://elfapreschools.com/singapore/pandan-valley/
Address: 3 Pandan Valley #01-316, Singapore 597627
North-East
ELFA Chinese Preschool @ Serangoon
Website URL: https://elfapreschools.com/singapore/serangoon/
Address: Blk 587 Upper Serangoon Road, Singapore 534564
Find Tuition/Enrichment Centres