ELFA Chinese Preschool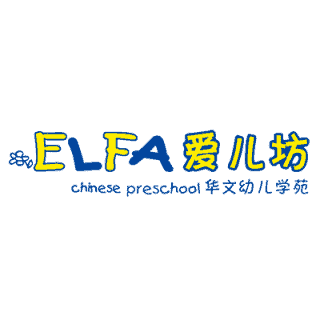 ELFA Award-Winning Chinese Preschool
ELFA Chinese Preschool is a member of Crestar Education Group, a leading provider of quality infant care, bilingual Chinese and English preschool education for children 2 months to 6 years of age.
Established in Singapore since year 2000, ELFA operates a network of more than 30 preschools in Singapore and China. ELFA is the most awarded Singapore preschool in China, recognised for its quality programmes, and excellence in teaching and preschool management. As a model preschool in China, our bilingual Chinese-English preschool programme combines the best of methodologies from China and Singapore to develop your child's language skills. With a strong emphasis in Chinese language, our programme aims to hone your child's Mandarin oral and reading skills and deepen their understanding of the Chinese culture.
ELFA Singapore Mission
To build a strong Chinese-focused bilingual education, and a love for language through a culturally-rich learning environment in the early years.
Why ELFA is the best Chinese Preschool for your child 
Bilingual Story-Based Curriculum
Our uniquely designed, story-based curriculum is jointly developed and localised by a panel of advisors from China and Singapore. It encompasses six learning domains for the early learners – Discovery of the World, Language and Literacy, Numeracy, Aesthetic and Creative Expression, Motor Skills Development, Social and Emotional Development. It provides a wonder-filled universe where difficult concepts are simplified into engaging tales which children can easily understand and relate to. With the bilingual curriculum, children will be learning traditions and folktales to make them aware of ethnic culture especially those that are relevant to Singapore's context.
Stand-Out Enrichment Programmes
Our special programmes include ELFA Higher-Order-Thinking Maths and Chinese-inspired Art. ELFA Higher-Order-Thinking Maths involves an integrated learning approach using bilingual teaching format to bring mathematical concepts to life. This approach results in in-depth understanding and hones logical thinking skills. Our Chinese-inspired Art programme has been designed to build positive and creative learning dispositions in children. It inculcates calm and composure, and refines their sense of aesthetics and appreciation for art through eastern and western art teaching methods.
Guiding Morals and Shaping Lives
ELFA guides morals in budding learners from a young age through engaging them in Chinese folklore and stories, as well as conducting weekly discussions on moral values. This helps the young ones to gain a heightened awareness of the right values, which contribute to positive character-building.
Eat Healthy, Live Happy
All ELFA preschools serve a well-balanced menu consisting of all essential food groups, which include whole-grains, meat or protein, dairy or calcium-rich foods, fruits and vegetables. A balanced diet with the right amount of nutrients is crucial for the rapid physical growth in young children. It helps their body to develop healthily and keeps their mind sharp and focused for learning. All menus are designed by our in-house Nutritionist to ensure food variety, a balanced diet and moderation in serving size.
Why ELFA is the best Chinese Preschool for your child
Our 3 ELFA Chinese Preschools:
West
ELFA Chinese Preschool @ Pandan Valley
Website URL: https://elfapreschools.com/singapore/pandan-valley/
Address: 3 Pandan Valley #01-316, Singapore 597627
North-East
ELFA Preschool @ Hougang (Kovan City)
Website URL: https://elfapreschools.com/singapore/hougang/
Address: 202 Hougang Street 21, #03-00, Singapore 530202
East
ELFA Preschool @ Tampines
Website URL: https://elfapreschools.com/singapore/tampines/
Address: Tampines Street 83, #04-01 Central Community Complex, Blk 866A, Singapore 521866