GeogCafe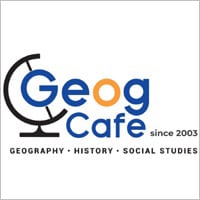 The nation's leading Geography Tuition, Geogcafe specializesin A Level Geography for both H2 and H1, O Level & N level Geography, IB and IPstudents. An Ex-RI, Hwa Chong and JJC Lecturer, Mr Eric Goh has tutored students from almost every Junior College in Singapore and prides himself that more than 70% of his students achieved distinction in 2019 A level results.
Being a former Ministry of Education lecturer as well as the Subject Head and Senior Teacher for some of the most reputable schools in Singapore, Mr Goh has vast experience in teaching for more than ten years and conducts his lessons in an interactive learning environment. He always incorporates real life scenarios and case studies in his lesson plan so that the students can co-relate to them and apply the correct concept in exams.
Mr Goh's greatest takeaway from his years' of teaching Geography is to see his  students succeed in life. Over the years, he has groomed many scholars and top performing students whom they still kept in touch with till today.
Author of GCE O Level Topical Geography Ten Years Series: Mr Eric Goh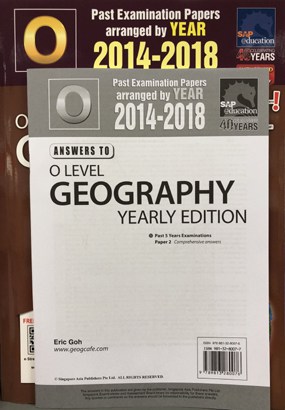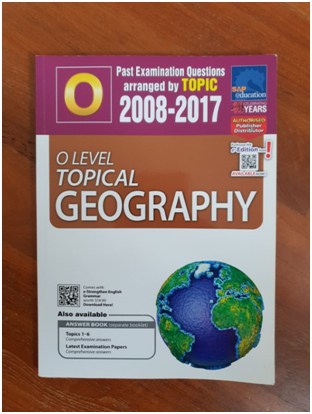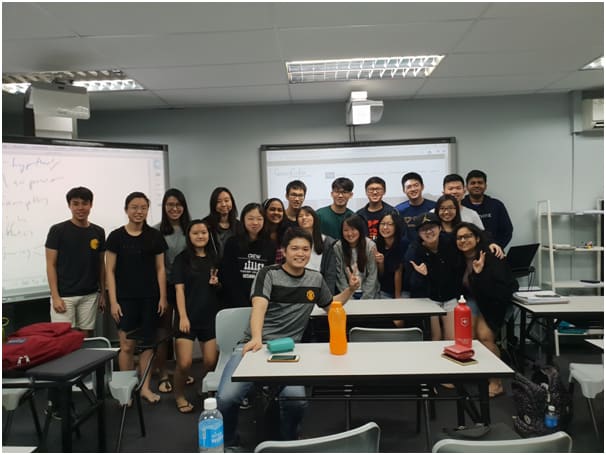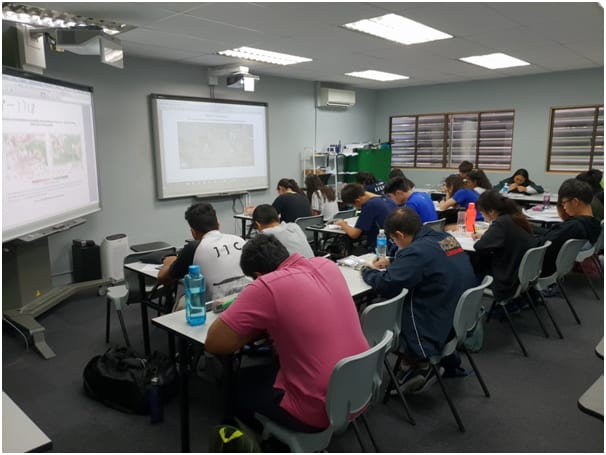 Read about my testimonials
After constantly scoring ESUs in school tests and exams, I decided to join Mr Goh's class at the start of JC2. It has proven to be one of the best decisions I made in 2018. I then scored a C in prelims and subsequently an A in A Levels. More importantly, I developed a strong interest in Geography that would provide access to many amazing career opportunities in the future. 
Unlike the style of lessons in school where learning and consolidation are mostly done alone or with friends, MrGoh provides us with concise notes that are organised according to key questions. The notes are also supplemented with extremely useful examples with distinctions in contexts such as the level of development of countries, the demographics that are highly useful in writing quality paragraphs and evaluation. Such examples are only hidden in the stacks of readings (or not provided at all) that schools provide and could only be found after hours of perusing. He would always identify important topics and help us master the concepts by offering detailed explanations and drawings.
What I also appreciate a lot is a large number of practice questions that Mr Goh provides before exams that would help us get familiarise with all types of possible questions which are rarely covered in school. Highly useful exam techniques are also emphasised to make sure that we do well even under stressful exam conditions. 
After having one year of interesting and meaningful geography lessons with Mr Goh, I have learned knowledge and thinking skills that are transferable to other subjects and areas. I would definitely recommend his lessons to others, not only for improvement in grades but also a whole new world of perspectives and ideas!
Li Han (2018) – NJC, H2 Geog – A 
---
When I started, he told me that my knowledge was there, but it was just all over the place, especially for physical geography, and I was not as adept at being able to score marks because I was not employing certain techniques of writing or drawing diagrams strategically in my exams.
Mr Goh essentially sharpened my exam skills, as well as adding content that he knew would be easier for me to remember, especially given we have many shared common interests. He also explained things in the school notes that were very disorganised, and shared material that helped me to improve my understanding on key concepts which I may have been lacking.
Most importantly, Mr Goh gave me a kick up my backside. The neglect of the subject stemmed from always leaving it as the last subject of the day for revision. With tuition, I had to keep up with the pace of homework assigned to me by Mr Goh, and prepare for subsequent lessons, which essentially forced me to learn my contents well, and this was what got me through my Geography A Level exams. He even gave me more time than allocated at home tuitions just so that he could cover as much as he could for the lesson with me.
Although I did not even attempt 14 marks in Geographical Investigation, I still got an A, maybe a testament to the way I wrote my essays using the short but easier examples to remember, as well the writing techniques Mr Goh told me to utilise for essay writing.
Closer to Prelims and A Levels, Mr Goh will mark student's work, especially for one-on-one home tuitions, and I will definitely recommend him to any future Geography students who just need some guidance, to start acing school and national exams. After two stints with him, I would definitely say he is one of the best Geography teachers in the country at present.
Chiraq Gupta (2017) – RI, H2 Geog – A
---
Scoring an 'E' for my prelims in 2017, Mr Goh was able to help me buck up in time to ultimately achieve an 'A' for my A-Levels H2 Geography paper. With constant guidance and follow ups from Mr Goh, his dedication has helped me to excel at Geography and grow my passion for it. Mr Goh is a very effective tutor that really knows his syllabus and exam skills, coupled with the knowledge and experience that he has amassed over his extensive teaching career, he knows what each of his students needs to succeed. He is able to adapt to different learning styles of each student so that they are able to absorb and benefit from every class. A highly dedicated teacher, Mr Goh is willing to spend extra time in and out of the class to help his students with misconceptions, extra practice and marking! In addition, Mr Goh takes time to get to know his students better, helping students be more comfortable and forthcoming in class as well. Trust in his pedagogy and be willing to work hard hand in hand with him and students will have nothing to worry about when it comes to exams. Highly recommended, thank you Mr Goh!
Benedict Chia (2016) – CJC, H2 Geog – A

---
Mr Goh is a fantastic A level Geography tuition teacher. With him, my Geography grades shot up from U in JC1 Mid-years to A in A levels!
How did he do it?
The secret to getting A for Geography in A levels lies in two factors: Content and techniques, for which Mr Goh is very knowledgeable about.
Securing adequate knowledge to show clear understanding of the topic and to demonstrate higher order thinking to the A level examiners is lacking in many A level candidates. Mr Goh,through his many years of teaching experience, knows exactly what kind of content that A level examiners want to see in "A" students scripts. That is the reason for Mr Goh placing heavy emphasis on these content points during his lessons. With the right content, students will be able to impress the examiners and increase their chances of scoring an A.
Kenneth (2015) – AJC, H2 Geog – A
---
Mr Goh's understanding and explanation of various geography concepts has helped me in answering all sorts of questions in exams, as well as understand many difficult diagrams and topics more easily. He is able to spot our weaknesses and give advice on how to overcome them effectively. His experience in geog has also helped me answer directly to questions and identify the key learning points for each topic. Equipped with many resources and notes, they have definitely helped greatly in making my revision for the Alevels much easier. Thank you mr Goh for helping me achieve my A!
Johann (2015) – IJC H2 Geog – A
---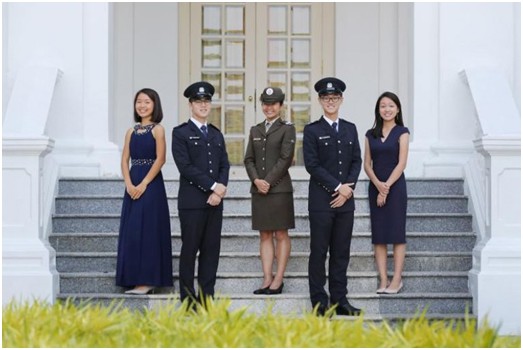 President's Scholarship recipients (Extreme left) Penny Shi Peng Yi Penny (GeogCafe Class 2018).
She will be reading urban studies at Stanford University
Article Published in ST
Mr Goh is Author of GCE O Level Topical Geography Ten Years Series