Happy Train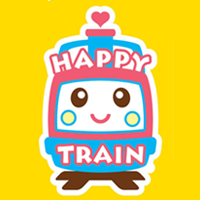 Brain Research
Recent studies in brain research have provided evidence that the healthy development of a child's brain largely depends on the nutritional, medical, emotional and intellectual support during childhood. The brain needs a wide spectrum of experiences to be able to develop, change and respond to the demands of the environment.
Starting Early
Neuroscience discoveries in the recent years have brought attention to the importance to nurturing babies as young as newborns. In the first few months of life, the brain is busy wiring connections between axons (transmit signals) and dendrites (receive signals) to form synapses. The connections within the brain can only be strengthened through experiences. When the weaker synapses are not used, they will gradually be pruned off when the child reaches around 10 years old. Taking advantage of the plasticity of young children's brain, we provide them with rich experiences in class that facilitate the steady growth of their brains.
Early Attachment – Bonding
John Bowlby and Mary Ainsworth had long documented the studies on early attachment since the early 1960s. They demonstrated the importance of the presence of a caregiver when an infant is exploring his/her surroundings. We believe the importance of a parent's presence in class to motivate and support a child's learning in class. This can also help parents to learn the various creative ways of teaching or playing at home with their children. That is why it is important for a parent or a caregiver to sit in class with the child during lesson. The learning session can help strengthen the bond between the parent and child, as they learn together through guided games and activities.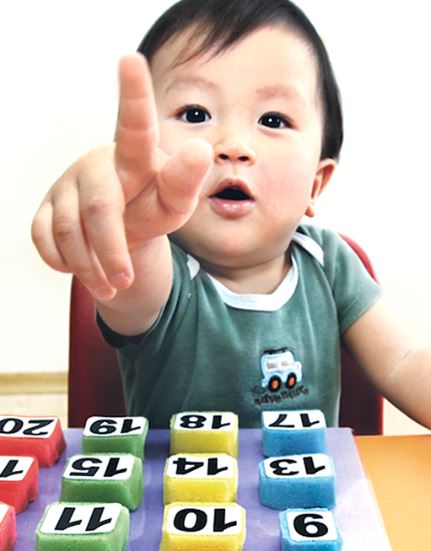 Why Happy Train?
The Happy Train programme is a holistic brain-training programme conducted in a tri-lingual environment to enrich children's growing minds through a variety of games, hands-on activities and guided play.  We strongly believe that parents should not miss the "windows of opportunity" in every child, and should make use of this opportunity to create a strong passion for learning. Our stimulating lessons are conducted in English, Mandarin and Japanese, to help children develop rich neuron connections that are critical for optimal brain growth.
The curriculum is designed by a team of highly experienced teachers, with expertise in early childhood education, right-brain training, speech training, linguistics and music education. With our hand-made teaching materials, children are motivated to explore concepts and ideas through experiential learning. The activities in every session are well planned according to the developmental needs of an average child in that age.
Our class size is kept to a maximum of six students per class to ensure ample attention from the instructor for each student. The instructors are professionally trained in engaging children in the activities so they can focus and learn more effectively.
Motivation
The most important but yet most difficult part of a parent's role in a child's education is probably motivation. How can you motivate your child to perform? How do you motivate a child's desire to learn? It is the Happy Train's mission to develop a child's love for learning because we know that the principal factor for learning well is the intrinsic desire to learn. We strongly believe in the importance of nurturing lifelong learners, as learning should be a continuous practice. The Happy Train programme encompasses a broad area of subject knowledge to help parents uncover their children's interest and talents. Moreover, our instructors are professionally trained to guide parents in encouraging their children.

Benefits of the Happy Train Programme
* Develop a passion for learning
* Improve concentration and attention span
* Gain perfect pitch
* Build strong linguistic foundation
* Increase creativity
* Gain perfect pitch
* Develop photographic memory
* Improve spatial intelligence
* Learn strong visualisation skills
* Sharpen observation skills
* Fine tune auditory processing ability
* Acquire high-speed information processing ability
* Genius problem-solving skills (IQ)
* Improve socio-emotional skills (EQ)
* Learn high-speed calculation ability
Come onboard the Happy Train now and join us in fostering the healthy growth of your child's mind, body and heart!
Term fees are $600 for Weekday (Thur/Fri) classes and $680 for Weekend (Sat/Sun) classes.
An one-time registration fee of $70 is applicable.
Contact Details:
87 Beach Road, Chye Sing Building #06-02 Singapore 189695
Tel: 6336 5080
Email: enquiry@happytrain.com.sg
CPF Tampines Building 1 Tampines Central 5 #08-01, Singapore 529508
Tel: 6781 6788
Email: enquiry-tm@happytrain.com.sg
Website: www.happytrain.com.sg
Facebook: www.facebook.com/happytrain.sg
Find Tuition/Enrichment Centres