Ignite Tuition Centre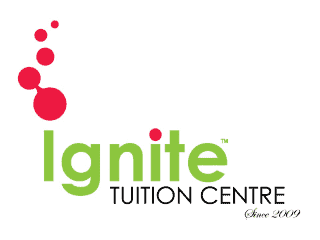 Ignite is a tight-knit community of teachers and students who love learning and love excelling the process. We use innovative teaching methods to ensure our kids love the learning process, combined with top-quality teachers, teaching assistants and curated learning materials to drive their performance ahead of their peers.
Tuition Programmes
Our structured tuition programmes are conducted by our team of experienced and qualified tutors using our ultra-redefined teaching resources.
Enrichment Programmes
We run additional enrichment classes concurrently with the normal school curriculum to bolster your child's long term learning ability.
Levels & Subjects offered at Ignite:
Kindergarten : English, Phonics, Math, Chinese
Lower Primary  : English, Math, Chinese, Science (Primary 3 and above)
Upper Primary : English, English Creative Writing, Math, Math Heuristics Problem Solving, Chinese, Chinese Creative Writing, Science, Science Experiment
Lower Secondary : English, Math, Science, Chinese
Upper Secondary : English, E.Math, A.Math, Pure Chem, Pure Physics, Combined Chem, Combined Physics, Chinese
Junior College : General Paper, Math, Physics, Chemistry, Econs
Find Tuition/Enrichment Centres