IKEA Tampines Playground Småland
IKEA Tampines Playground Småland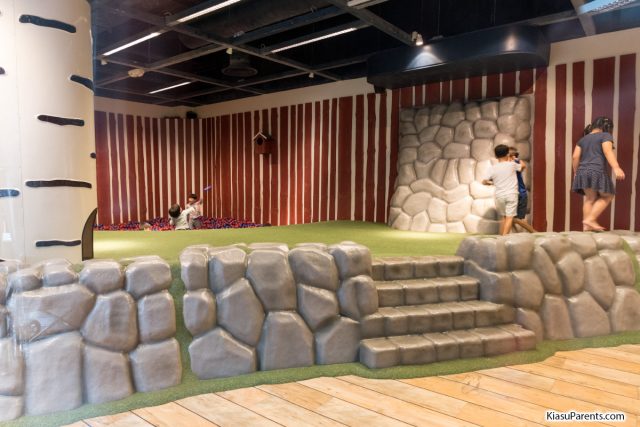 Type of Service: Playgrounds
Address: 60 Tampines North Drive 2, Singapore 528764
Telephone: 6786 6868
Website: http://www.ikea.com/sg/en/store/tampines/
Operating Hours:
Playground Basic Information
| | |
| --- | --- |
| Opening Hours |  10am - 10pm |
| Admission Fee | Free |
| Recommended Age Group | Children of height 90 to 130 cm and toilet-trained |
| Type of Playground | Indoors and air-conditioned |
| Type of Flooring | Wood |
| Handicap-friendly features | - |
| Rest area for parents | Parents can wait at the IKEA restaurant while the kids are playing or go shopping at IKEA. |
| Nearby Toilets / Showers | Toilets available within the playground |
| Nearby Food / Drinks | IKEA Cafe |
| Nearby Shelter | - |
| Nearby Parking | Parking available at IKEA |
| Drop off | Allowed |
Just like IKEA Alexandra,  IKEA Tampines also has a similar free indoor playground, Småland, where you can drop your kids off for free.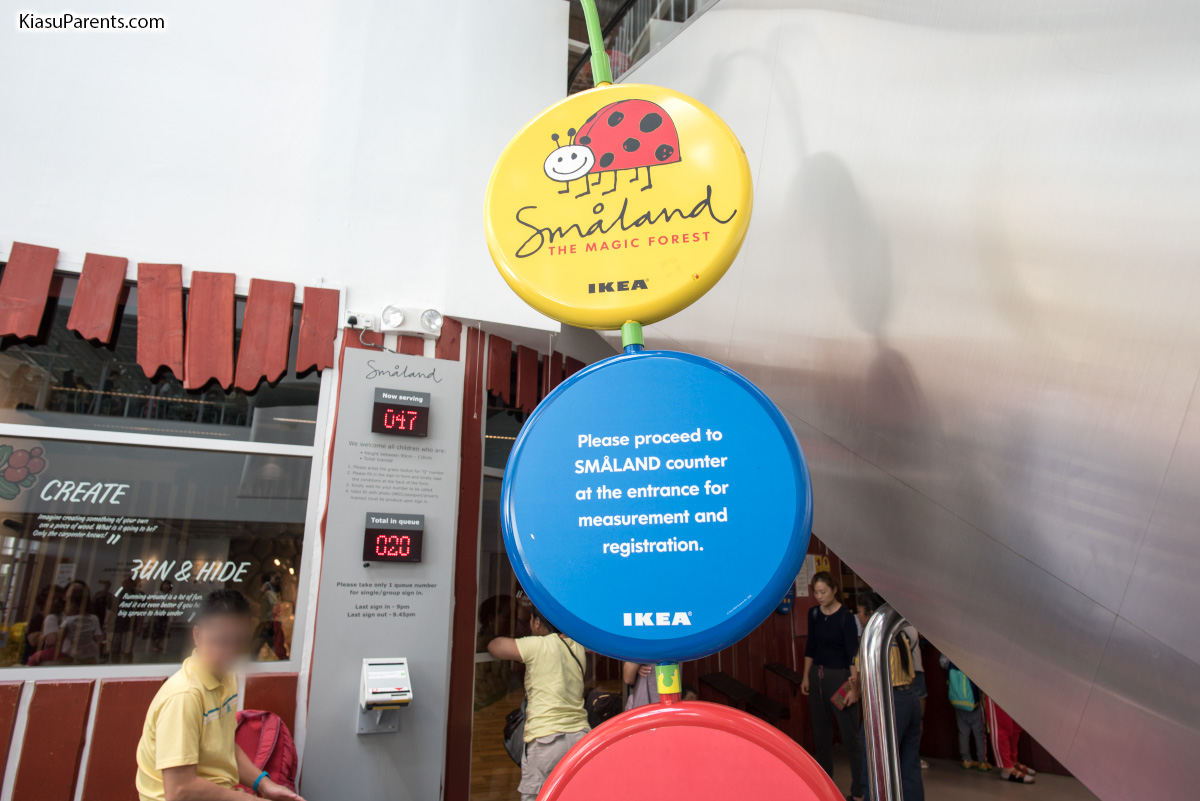 When you arrive at the playground, you first need to collect a number.  There is a board indicating the number of people in the queue.  On weekends, the waiting time can be extremely long.  You will then have to wait for your number to be called.  In the meantime, you can fill up the registration form, go shopping or go chill at the cafe if there are many people in the queue.  When I was there, the queue moved about 20 people in an hour.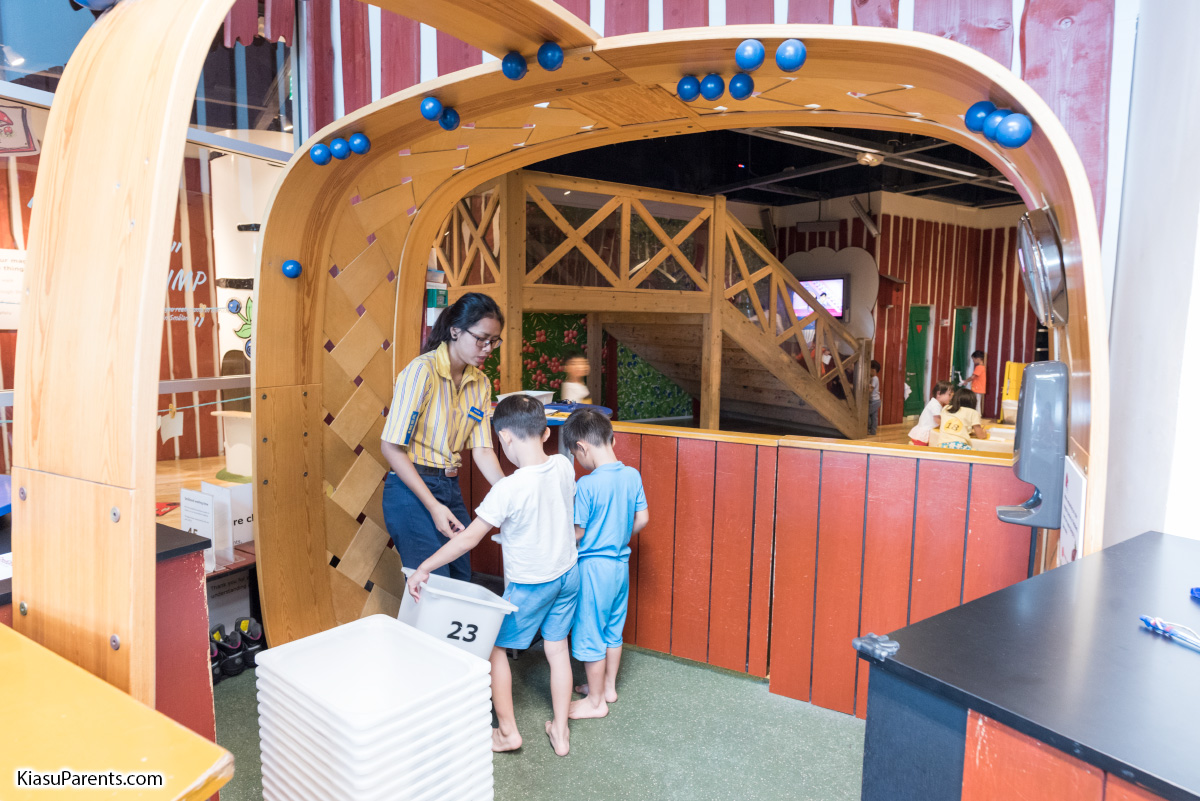 After you drop your kids off, you are free to go wander around IKEA and you would need to return to pick your kids up after 1 hour.  Inside the playgrounds, kids can do colouring, play in the ball pit, play hopscotch or watch TV.  Do note that the playground is strictly for kids only.  Parents are not allowed to enter.  Children need to be between a height of 90 to 130cm to enter.  And they need to be toilet-trained.  Toilets were available inside the playground for the kids to use.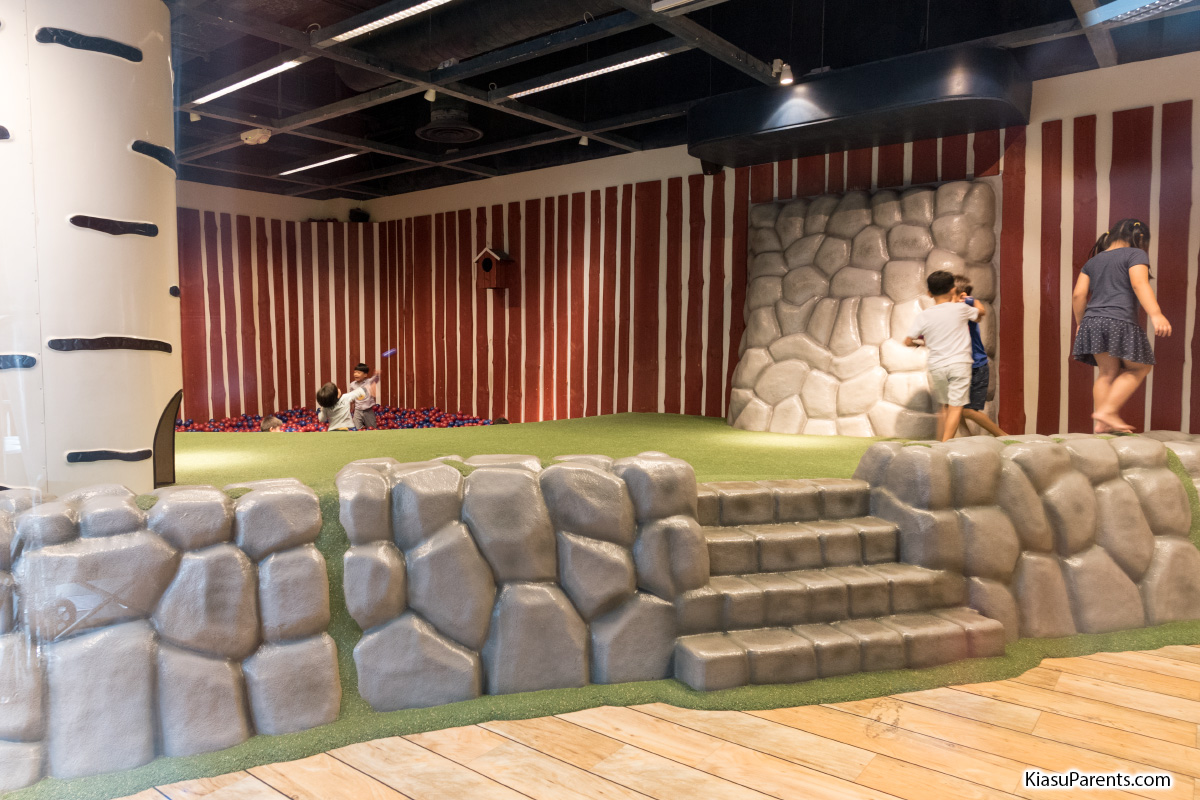 Playground Basic Information
| | |
| --- | --- |
| Opening Hours |  10am – 10pm |
| Admission Fee | Free |
| Recommended Age Group | Children of height 90 to 130 cm and toilet-trained |
| Type of Playground | Indoors and air-conditioned |
| Type of Flooring | Wood |
| Handicap-friendly features | – |
| Rest area for parents | Parents can wait at the IKEA restaurant while the kids are playing or go shopping at IKEA. |
| Nearby Toilets / Showers | Toilets available within the playground |
| Nearby Food / Drinks | IKEA Cafe |
| Nearby Shelter | – |
| Nearby Parking | Parking available at IKEA |
| Drop off | Allowed |
Find Tuition/Enrichment Centres