Imtidad Employment Solutions
Imtidad Employment Solutions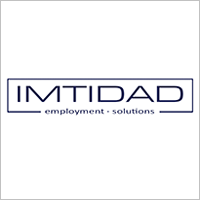 *****Achieved 4 out of 5 stars Ratings and Ministry of Manpower Strongly Recommended Agency*****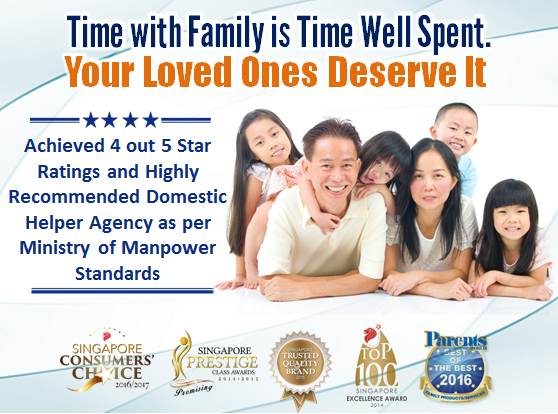 At IMTIDAD, we emphasize on the principle that "Time with Family is Time Well Spent. Your Loved Ones Deserve It."
With the current Singapore fast paced and busy working lifestyle, we truly understand the daily challenges faced by parents in order to achieve an ideal work life balance.
Therefore, we are committed to assist parents with newborn or young kids who needs an extra help at home handling household chores so that parents are able to spend quality time with their children.
For busy parents, we provide FREE home or office visit from selection,interviewing and signing of contracts at our clients convenience.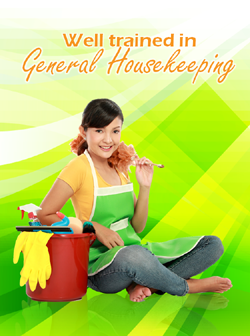 Why choose us?
1) Achieved 4 out of 5 stars Ratings and is Strongly Recommended based on Ministry of Manpower Rating Standards. Employers can check on the effectiveness of a maid agency at https://services.mom.gov.sg/eadirectory/
2) Awarded 2016/2017 Singapore Consumers' Choice & 2015 Singapore Trusted Quality Brand
3) Awarded 2016 Best Domestic Helper Recruitment Agency by Parents World Singapore
4) Accredited & Recognised by Mummys Market, Singapore Motherhood, New Age Parents, Kiasu Parents, CareerMums, Parents World Singapore, Kids World Singapore and NTUC Income.
5) High Service Quality Assurance ZERO Demerit Points based on MOM standards (https://services.mom.gov.sg/eadirectory/)
6) Lowest Booking Fee @ $350 in the Market
7) View Facebook and Video Testimonials from our existing clients commending on our services.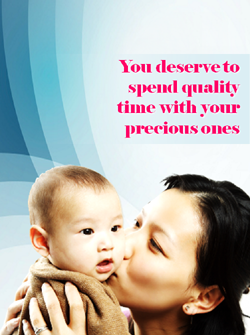 For any queries, please do not hesitate to contact us at
FB : Just PM us your email address
Email : info@imtidad.com.sg
Whatsapp or SMS : 90702282
Speak to our friendly sales consultant : 65692262 (Jurong) / 62912242 (Geylang Serai)
Visit our Branches
West Area IMM Shopping Centre #03-182, Jurong East St 21
East Area Centropod @ Changi #02-37, 80 Changi Road (50m walk from Geylang Market)
Visit our website at www.imtidad.com.sg to view the profiles of domestic helpers and book an appointment with us.
Find Tuition/Enrichment Centres