Island Tutors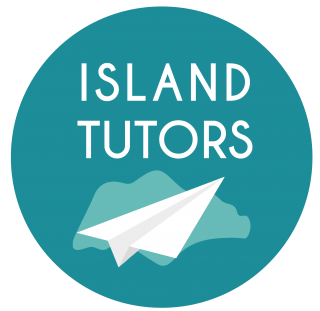 Flexibility At Your Convenience
Island Tutors provides our students and their parents with the best support from the comforts of their home. With options to match preferred schedule, class size, and location, we also offer flexibility with online lessons, in-person classes, or a hybrid with curriculum materials.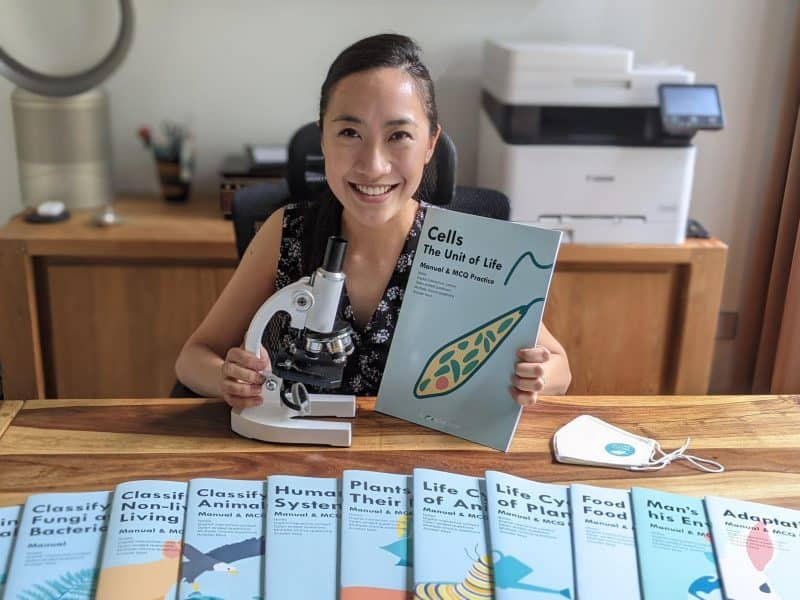 Interactive Activities and Digital Engagement
Our experiments and activities are designed to bring the learning to life for our students. Adding to the hands-on learning, we also create our own in-house digital activities for students to employ different ways of learning and keep our students engaged through the latest technologies.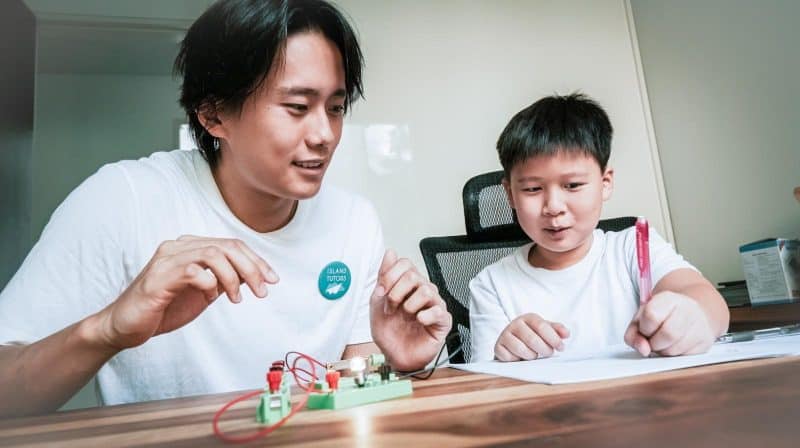 On-demand Assistance
All our enrolled students can contact our curriculum team for quick answers and explanations to any subject-related questions, and our administrative team assists with anything operational, from ordering extra materials to scheduling make-up or additional lessons.
Reviews 
"Amazing!!! Found this tuition centre 3 weeks before PSLE and managed to clear all my science questions. Wished I found this 2 years earlier! I've tried about 3 tuition centres and so far this is the best!! Have enrolled my younger girl who is curently in P3. Thank you so much for your patience, understanding and giving me your time and expertise. Much appreciated!!"
Amelia Tan, parent of P3 and P6 CHIJ Kellock Students
"The teacher from Island tutor is caring and dedicated. Lesson were moved to online swiftly during Covid period. The materials are well organised and structured. My daughter improved from AL4 to AL1 within a year."
Mrs Ho, Parent of P6 Kong Hwa Student
"My son was doing well in Science, scoring more than 90% until Primary 5 when his mark dipped to below 80%. Despite his best efforts he could not achieve any breakthrough. Finally after his P6 SA1, I decided that he needed more help and was glad to have found through recommendation Island Tutors who was willing to take him on even at such a late stage. They diagnosed his weaknesses quickly and worked on them with a structured approach that was supported by comprehensive notes and worksheets. The assigned tutor did an excellent job in helping him gain a clearer understanding of the concepts and taught him great techniques in writing his answers with greater clarity and details. His prelim results improved by a grade and with his new found confidence, I believe he will do better for PSLE."
TL Wong, Parent of P6 SJIJ Student
"The materials are very comprehensive and the WhatsApp help is very prompt. This is a really good find."
Ms Wong, Parent of P5 MGS and P3 ACSJ Students
Engage the school that goes to you! 
Having completed our first PSLE year, it was a great show of success by Island Tutors in achieving 50% of students scoring AL1 (>90 marks) and 86% getting AL3 (>80 marks) and above.
Our mission continues to be to support and enable all students with the best education experience possible! If you think this is aligned with your belief system, reach out to us at 97368851 or info@islandtutors.co for a $60 trial that comes with a free set of curricular materials!
Find Tuition/Enrichment Centres