Kids DiscoveryWorks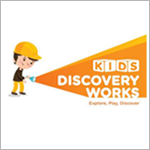 Fun & exciting STEM enrichment programs for young explorers, tinkerers & inventors!
Kids DiscoveryWorks offers fun and exciting enrichment programs that bring Science, Technology, Engineering & Math (STEM) to pre-school and primary school children. Our innovative curriculum uses engaging games, role-playing, and hands-on experimentation to ignite interest in learning through play. Children will learn to use the scientific method and engineering design process to creatively engage and solve real-world problems, troubleshoot solutions and learn from failure.  In the process, they will:
learn to appreciate the relevance of math and science in their daily lives

develop their powers of observation

build on their natural enthusiasm to understand and investigate the world around them

gain confidence in their ability to evaluate data, make deductions or predictions, and creatively solve problems

learn to plan ahead and to see mistakes as opportunities to learn

learn to work both independently and collaboratively with peers
Visit our website at: www.kidsdiscoveryworks.com
Find us at:
209A Upper Thomson Road
Singapore 574347
Tel:  6931 6989 and 9168 6669
Email: info@kidsdiscoveryworks.com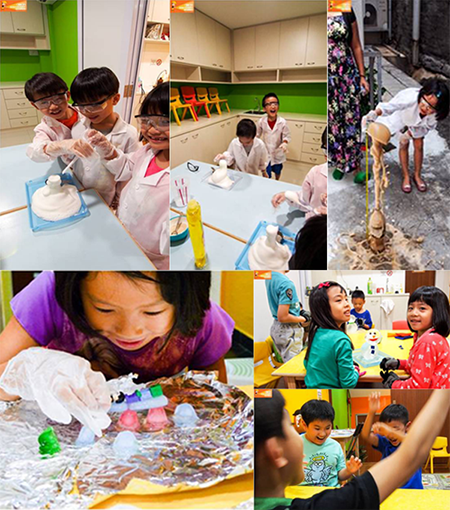 Testimonials:
"My husband and I are very happy and satisfied with Kids DiscoveryWork's STEM programme which really allow and stretch my primary 1 girl's experiential, scientific and hands on analytical skills be it in building a boat that can float for at least 5 mins for 3 billy goats gruff or making her favorite Frozen snowman and icecream even bringing home icecream for all of us to enjoy at home. We are so delighted to hear from her that she will make ice cream for us in future and her eyes brighten up when she speaks on the STEM programme which she attended together with her primary and kindergarten buddies. 
We will definitely return to Discovery as it opens up a window of hands on discovery for the young, inquisitive minds."– Seng Wee Pheng
"I have been searching high n low for a STEM related holiday program and am glad to have found this!! My daughter enjoyed herself very much and we will be back next holiday!" – Ang  Yimin
"Kudos to the team at Kids DiscoveryWorks! Ryan enjoyed science camp tremendously… parachuting eggs, boat making and buoyancy competition, exploding coke geysers, yummy ice cream making, black widows escaping on ziplines… WOW! I especially loved to see the kiddos in their lab coats and goggles doing experiments, they even had woolly gloves for snowman making…. much attention to detail for an awesome learning experience! Thank you!"– Shahron Leong
"A wholesome programme where kids have fun learning. She attended a class and asked for more. Great way to ignite the joy in learning." – Joanne Tan
"It's a great experience for my daughter. She is able to understand more through practical. Most important she enjoys and remembers the purposes of each experiments. Will be back again!"– Karina Goh 
Find Tuition/Enrichment Centres