Kidz Amaze (Toa Payoh SAFRA)
Kidz Amaze (Toa Payoh SAFRA)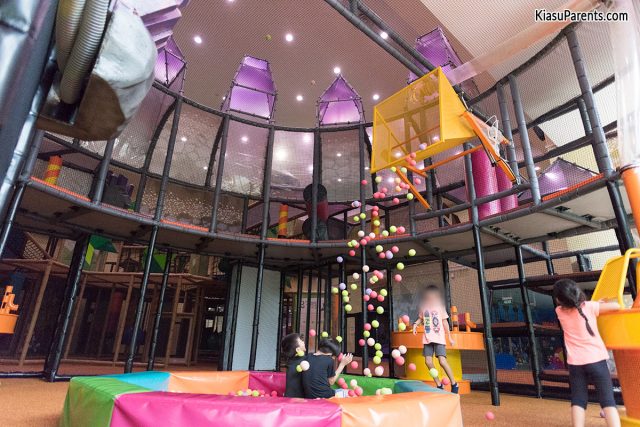 Kidz Amaze indoor playground at Toa Payoh SAFRA focuses on active play where kids can run wild inside a soft-padded play zone that spreads across 3 levels.  It features 3 inter-connected sections of different themes: The Cave, Tree Tops and The City.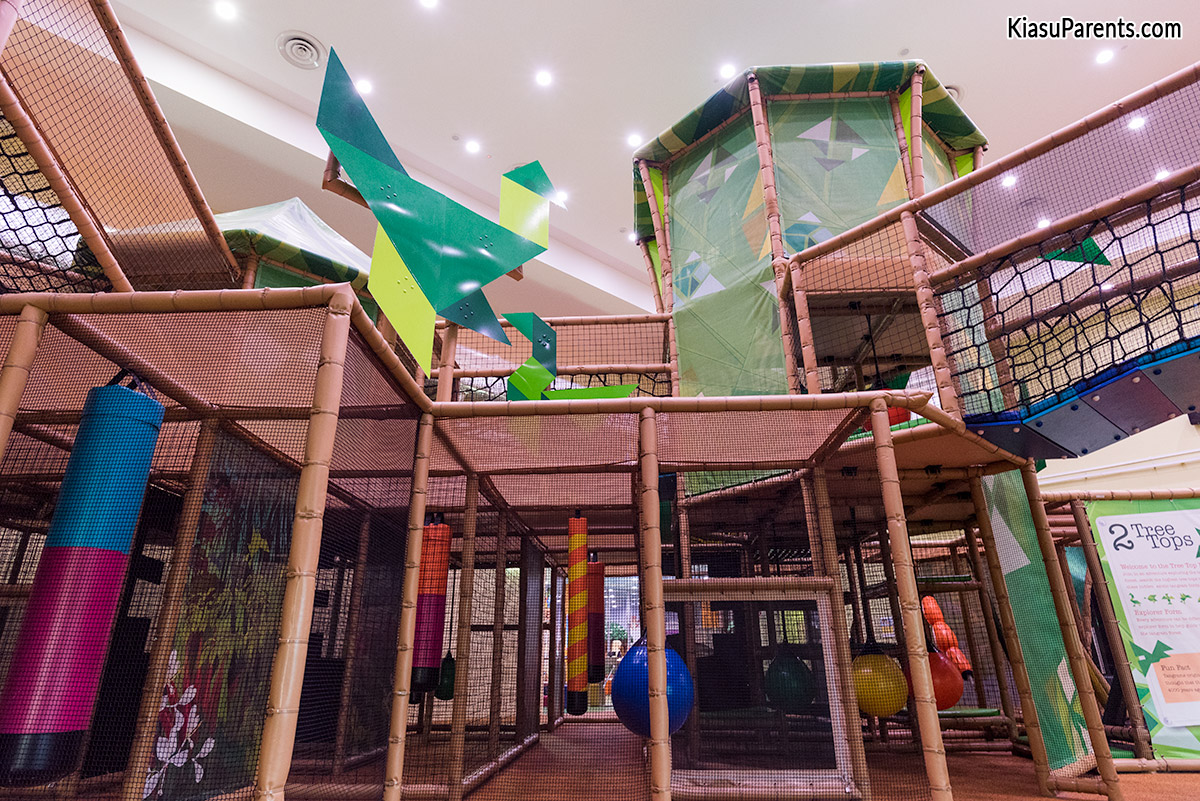 The sections are joined by numerous bridges, so to the kids, it was just one huge playground will endless tunnels, obstacles and slides that they can play with.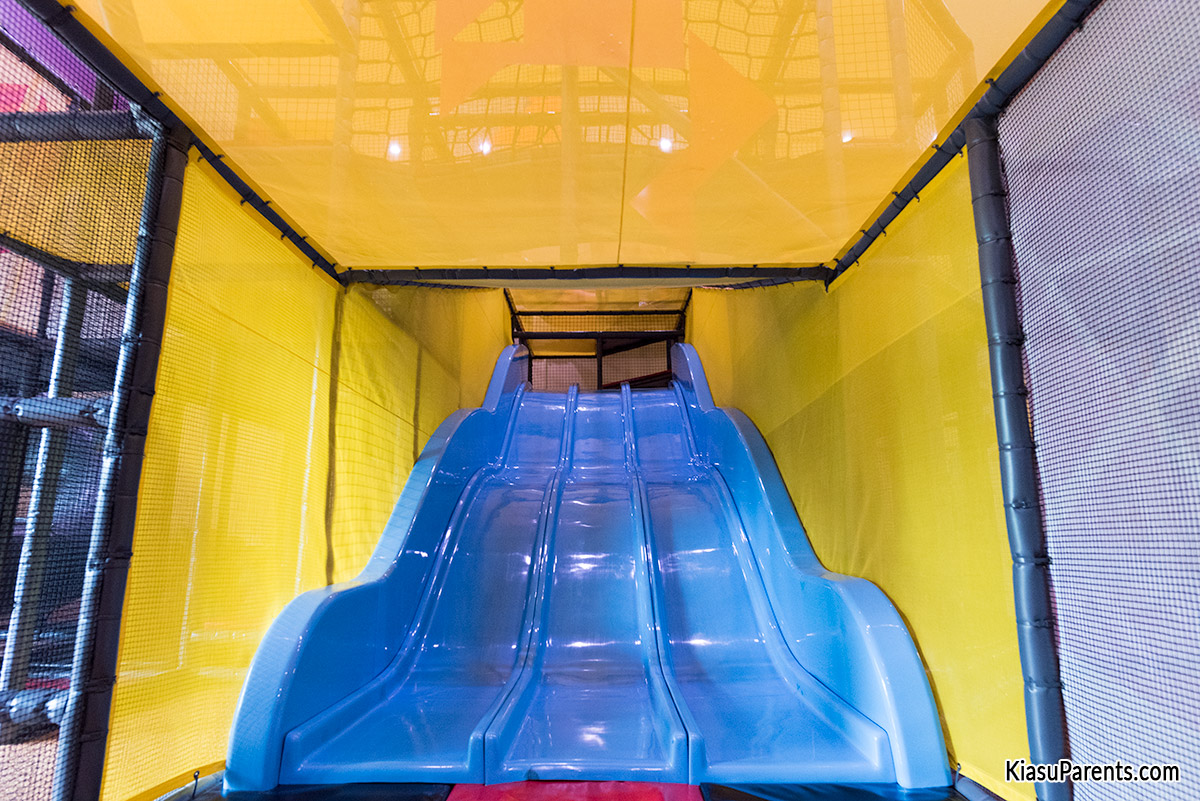 One of the most popular section inside Kidz Amaze Toa Payoh SAFRA was the ball zone.  Kids could fill up a big basket hanging at the top of the ball zone, and when the basket would tip over from time to time to rain the balls down on the children below.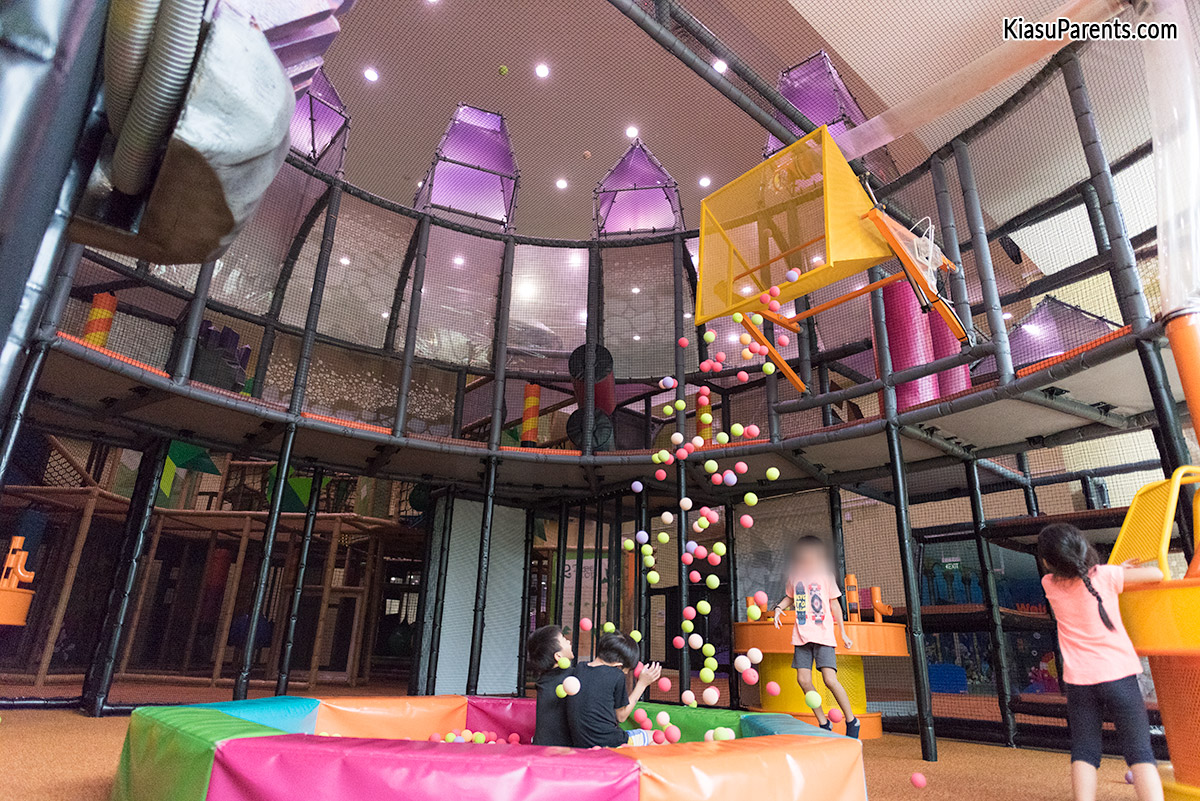 In general, the passageways in the play zone are pretty short and narrow with numerous obstacles along the way, which is great fun for kids to manoeuvre through but makes it rather challenging for adults to follow their children around inside.  Hence I would recommend this playground for children who are old enough to handle such active play on their own.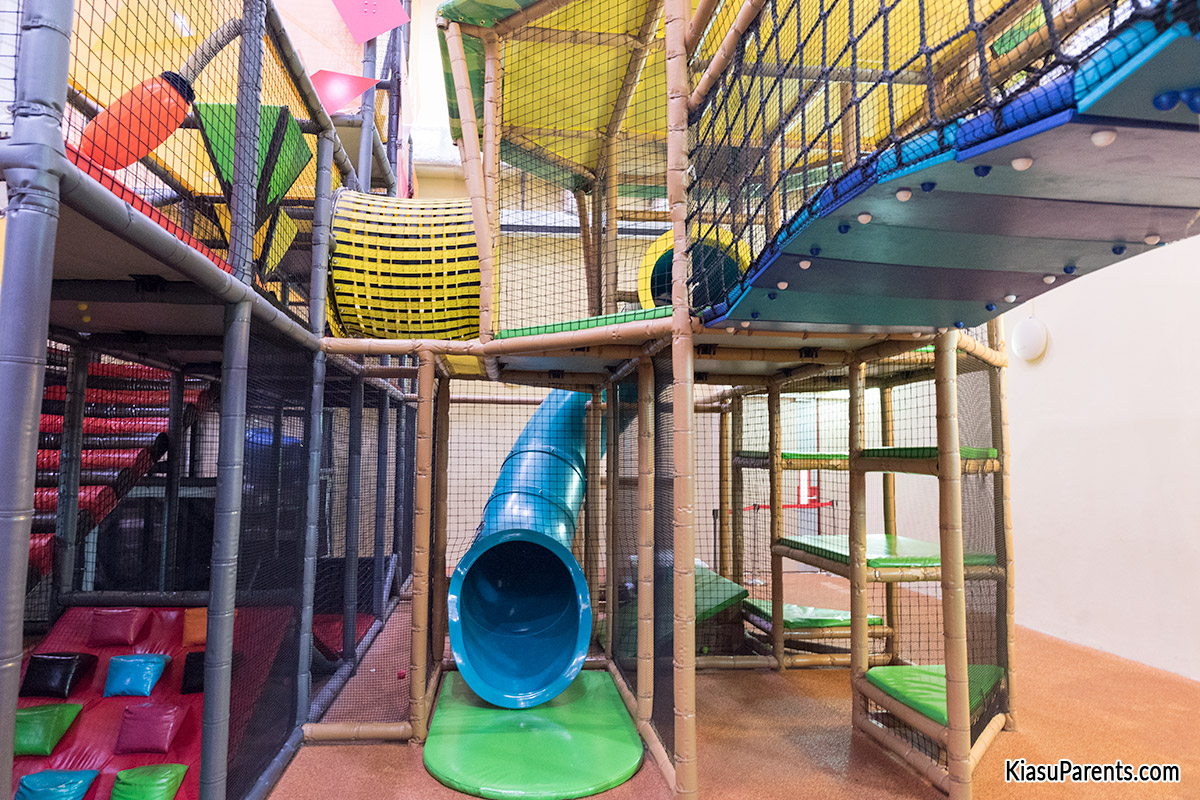 There is an entirely separate toddler playhouse at Kidz Amaze Toa Payoh SAFRA for younger children.  But I found that it was not much difference from some of the free playgrounds at shopping centres.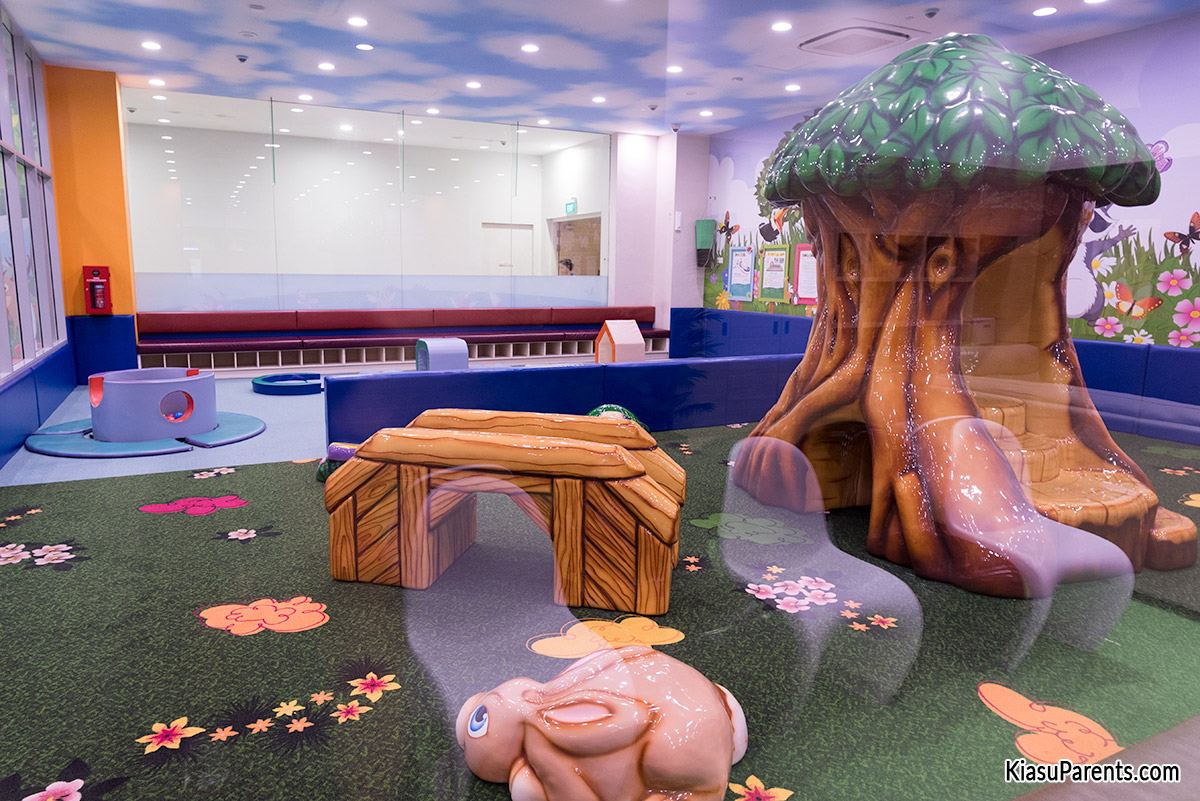 For detailed review and more photos of Kidz Amaze Toa Payoh SAFRA, visit Bumble Bee Mum. 
Playground Basic Information
Opening Hours

Monday to Thursday, 1pm to 7pm
Friday, 1pm to 9pm
Weekends and PHs, 10am to 9pm
School Holidays: Monday to Friday, 10am to 7pm
Closed for maintenance every first Monday of the month, unless otherwise stated.

Admission Fee

Kidz Amaze Member: $8 (off-peak) / $10 (peak)
SAFRA Member: $10 (off-peak) / $12 (peak)
Guest: $14 (off-peak) / $18 (peak)

Recommended Age Group
4 and above
Type of Playground
Indoors; Dry
Type of Flooring
Rubber
Handicap-friendly features
–
Rest area for parents
Rest area with sofas for parents outside the play area
Nearby Toilets / Showers
Toilets available within Kidz Amaze
Nearby Food / Drinks
Drinks vending machine available.  Eateries available within Toa Payoh SAFRA. 
Nearby Shelter
Playground is sheltered
Nearby Parking
Toa Payoh SAFRA carpark
Drop off
–
Find Tuition/Enrichment Centres