KidzLand (The Grandstand)
KidzLand (The Grandstand)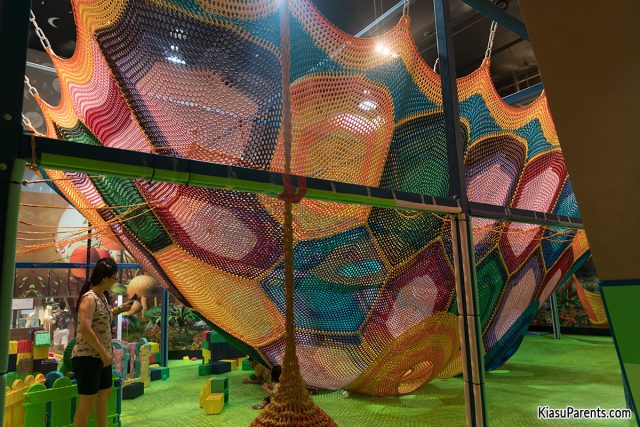 While The Grandstand has a free outdoor playground for kids, there are some days where a good indoor playground still comes in handy – like rainy days and hazy days, or days where we just want to enjoy some air-con.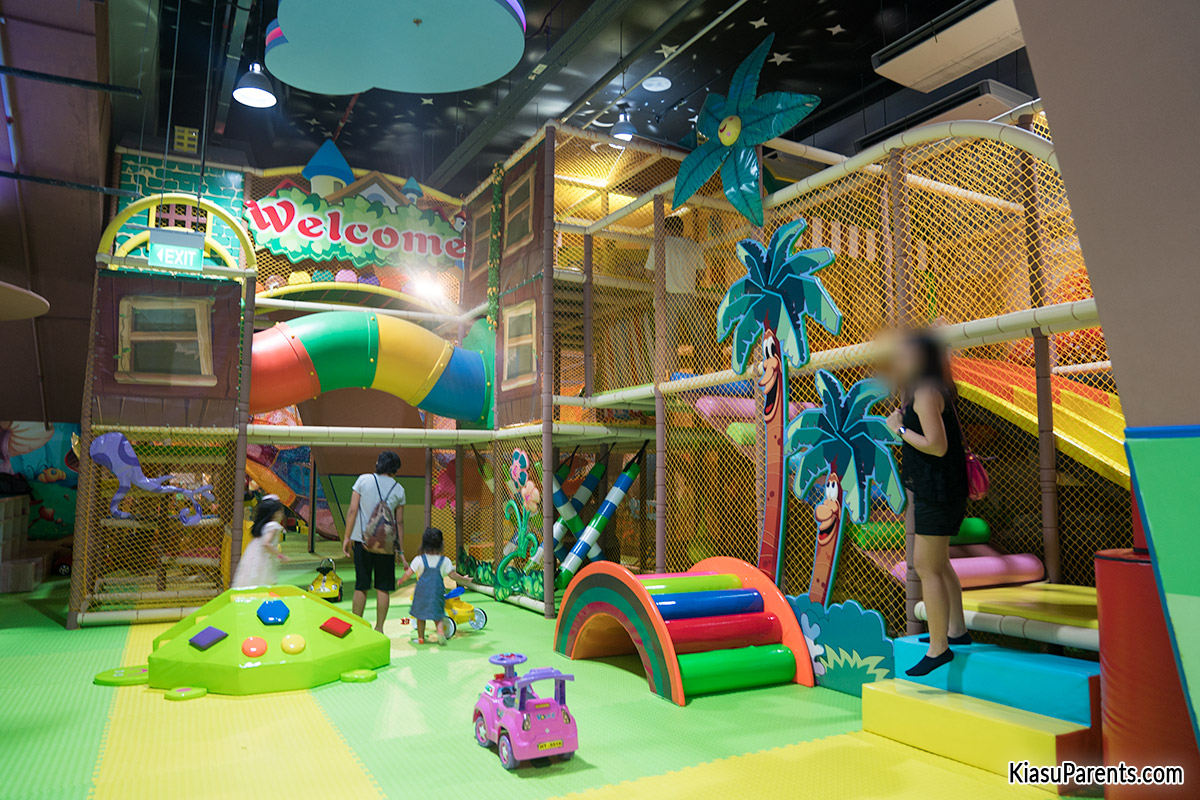 Like most indoor playgrounds, KidzLand has an soft-padded active play areawith your typical tunnels and slides.   What made KidzLand more unique was the colourful woven net structure where kids could climb into.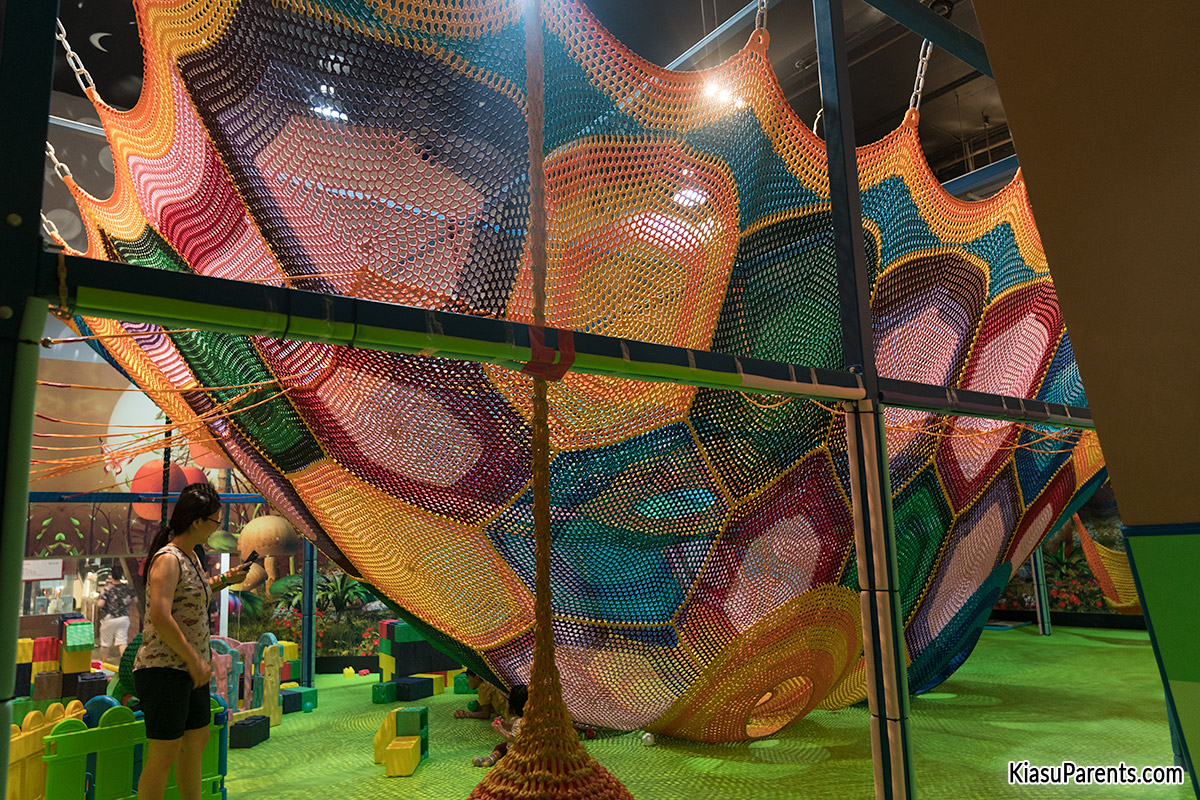 Another feature of KidzLand that kids would absolutely love is the HUGE ball pit!  Within the ball pit, there were plenty of play equipment such as a merry-go-round, spinning disc, rock-climbing wall, air blaster guns, mini slides and activity boards.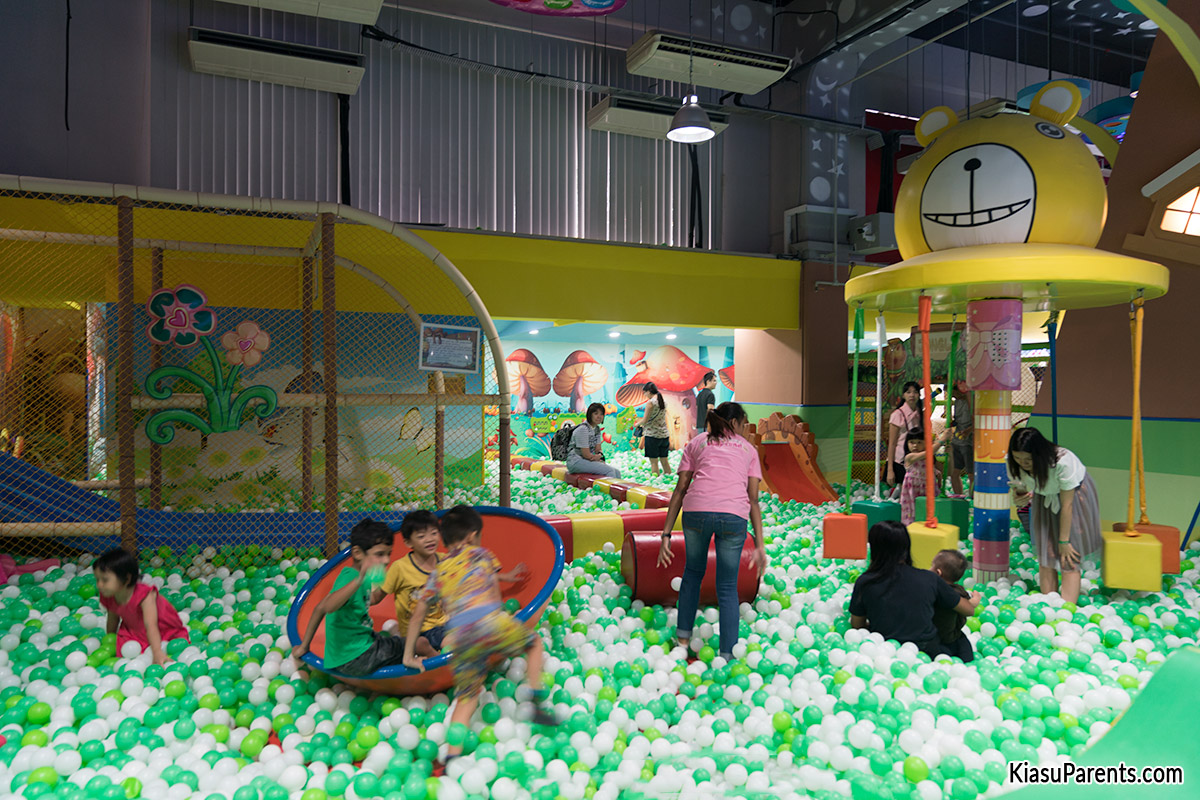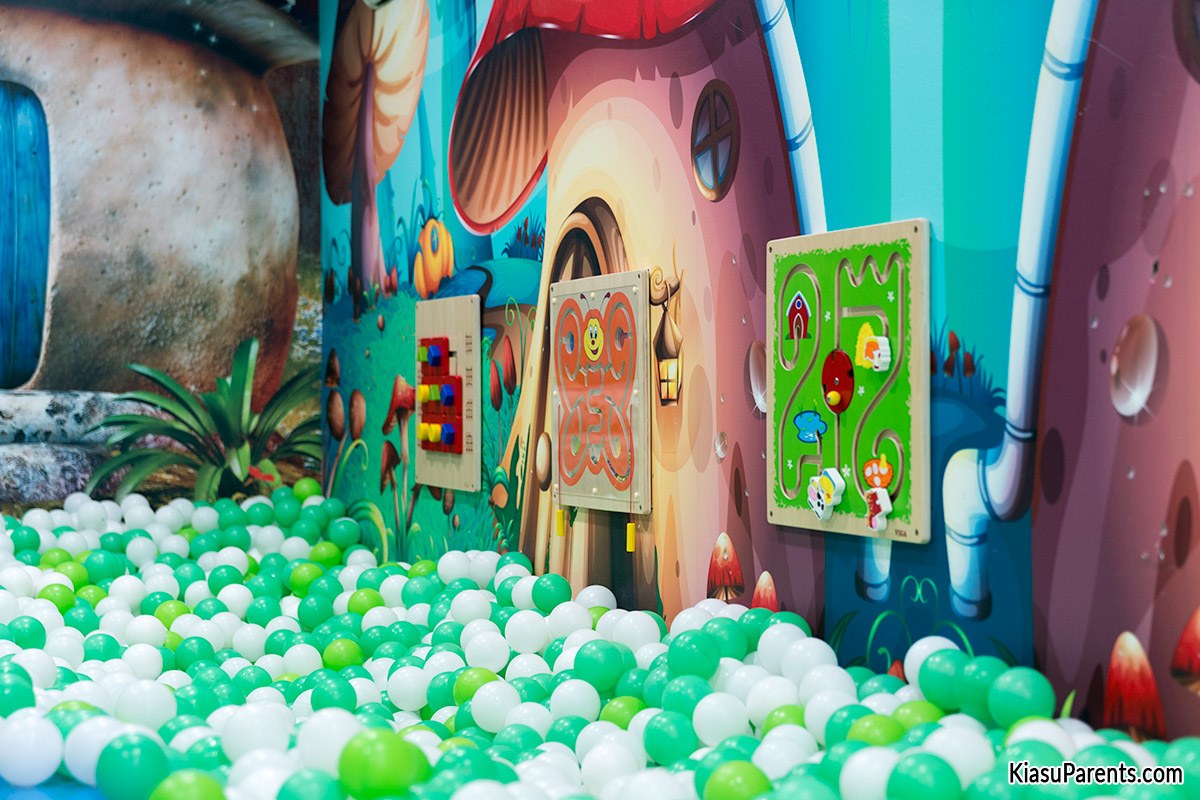 While the woven net structure and active play area may get a bit rowdy for younger children, there were activity boards, ride-in vehicles and building blocks to cater to the young ones.
For detailed review and more photos of KidzLand, visit Bumble Bee Mum. 
Playground Basic Information
Opening Hours
Mon – Thurs: 10:00am – 9:00pm
Fri, Sun, PH eve: 10:00am – 9:30pm
Sat, PH: 09:00am – 10:00pm
Admission Fee
Click here for details
Recommended Age Group
2 and above
Type of Playground
Indoors; Dry
Type of Flooring
Foam Mat
Handicap-friendly features
–
Rest area for parents
Chairs by the side of the playground
Nearby Toilets / Showers
Toilets available within Kidzland
Nearby Food / Drinks
Free coffee / milo / water dispenser available.  Pasarbella just beside the playground.  
Nearby Shelter
Playground is sheltered
Nearby Parking
The Grandstand carpark
Drop off
–
Find Tuition/Enrichment Centres