Kinderland Preschool & Infant Care
Kinderland Preschool & Infant Care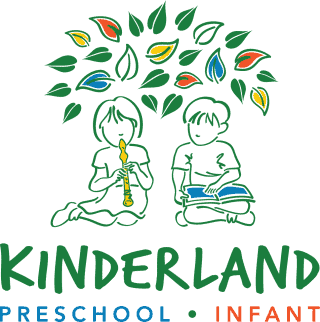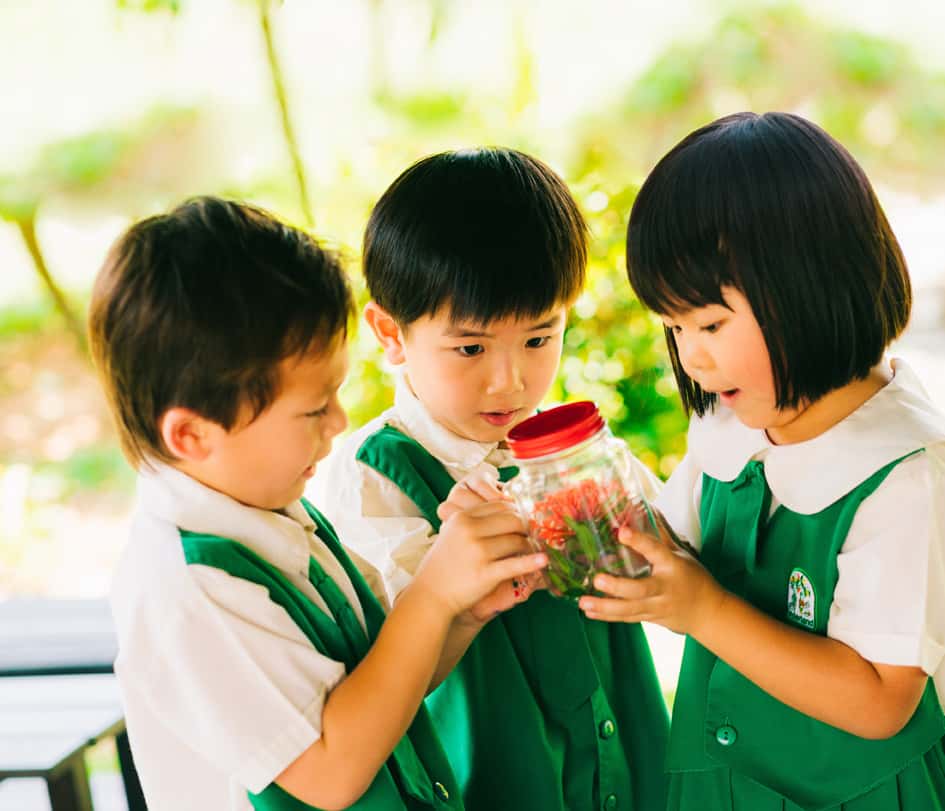 Kinderland Preschool & Infant Care – Music-Infused Curriculum that Supports Brain Development
Kinderland International Education is a member of Crestar Education Group, a leading provider of quality infant care, bilingual preschool education for children 2 months to 6 years of age.
Since 1978, Kinderland's success in nurturing confident children as an Early Childhood (EC) provider, has led to an extensive regional preschool network of over 50 centres – present in Singapore, China, Malaysia, Indonesia, Vietnam, Cambodia and Bangladesh. The success is greatly attributed to our dedicated team of early childhood education professionals, teaching staff, professional curriculum team and trainers.
Kinderland's integrated curriculum is built on the foundation that music enhances language literacy in young children and provides crucial support for brain development in their early years.
Our Timeless Curriculum


Music as the DNA

Kinderland's curriculum integrates the best education approaches and methodologies from the West and the values of morality and inter-personal relationships of the East. In simple words, we create ample opportunities to uncover and develop the unique strengths of every child and at the same time, build positive character traits that are crucial for their future. An amalgam of international EC Professionals, continuous teachers' training and frequent knowledge exchanges with renowned preschools and institutions of higher learning in various countries culminated in the rigorous Kinderland Integrated Curriculum.
Research have shown that music-infused curriculum enhances language literacy in young children. The use of keyboard, percussion instruments, solfege singing and rhythm training across all our centres provide crucial support for brain development in the child's early years. Facilitated by professional music teachers with internationally-recognised qualifications, the proven approach also enhances children's confidence. Whilst enjoying their childhood, Kinderland's children are well prepared for formal schooling and equipped to be life-long learners and global citizens with a heart.
Empowering Early Literacy in All
Complementing our music-infused curriculum, Kinderland's literacy programme for preschoolers enables self-expression through writing. Kinderland was the first kindergarten in Singapore to implement computer-aided learning to enhance literacy and creative writing skills for preschoolers – through our Literacy through I.T. programme. Children will learn to write before they can read, boosting their confidence in learning, making them more motivated to learn new words.
Healthy Body, Healthy Mind
At Kinderland, keeping the body healthy is of paramount importance to the inquisitive young minds. Children of early growing age need the right amount of exercise and nutrients to keep their bodies in the pink of health and their minds sharp for learning. That is why Kinderland is committed to develop a cardiovascular fitness programme known as KinderFit. We work with physical education specialists and commissioned an in-house nutritionist to plan a healthy routine and menu for the children. Through the programme, children are taught how to care for and love their own body so they can feel great about themselves. Benefits of the programme include the development of self-confidence and acquisition of fundamental motor skills, responsible habits and improved cardio-wellness.
S.T.R.E.A.M.
Kinderland's S.T.R.E.A.M. (Science, Technology, Reading & wRiting, Engineering, Arts, Mathematics) programme enables children to engage in exploration and effective learning through inquiry-based project work. From idea development to conceptualising, researching, creating prototypes to the constructing and assembling of the actual structures, children are actively involved to lead and problem-solve their own queries. Coding is incorporated into selected S.T.R.E.A.M. projects.
Shaping Character for Life
In Kinderland, our children are taught to care not just for themselves, but also for their community. Through initiatives and collaborations with charity and humanitarian organisations, we cultivate the habit of giving with everyday acts of care and empathy.
Why Kinderland is the right choice for your child
Our 15 Kinderland Preschools:
Central
Kinderland Preschool @ Ministry of Manpower
Website URL: https://kinderland.com.sg/kinderland-ministry-of-manpower/
Address: Blk 18 Havelock Road, #01-18, Singapore 059764
Kinderland Preschool & Infant Care @ Ministry of National Development
Website URL: https://kinderland.com.sg/kinderland-ministry-of-national-development/
Address: Blk 7 Maxwell Road MND Complex Annexe B, #06-02, Singapore 069111
Kinderland Preschool & Infant Care @ Revenue House
Website URL: https://kinderland.com.sg/kinderland-revenue-house/
Address: Blk 55 Newton Road #05-01, Revenue House, Singapore 307987
North
Kinderland Academy @ Yio Chu Kang
Website URL: https://kinderland.com.sg/kinderland-yio-chu-kang/
Address: Blk 449 Yio Chu Kang Road, Singapore 805946
Kinderland Preschool & Infant Care @ Woodlands Civic Centre
Website URL: https://kinderland.com.sg/kinderland-woodlands-civic-centre/
Address: Blk 900 South Woodlands Dr #05-03, Singapore 730900 
Kinderland Preschool & Infant Care @ Woodlands Mart
Website URL: https://kinderland.com.sg/kinderland-woodlands-mart/
Address: Blk 768 Woodlands Ave 6 #02-01, Singapore 730768
East
Kinderland Preschool & Infant Care @ Loyang Point
Website URL: https://kinderland.com.sg/kinderland-loyang-point/
Address: Blk 258 Pasir Ris Street 21 #02-23 Loyang Point Singapore 510258
Kinderland Preschool & Infant Care @ Marine Parade
Website URL: https://kinderland.com.sg/kinderland-marine-parade/
Address: Blk 87 Marine Parade Central #03-201 Singapore 440087
Kinderland Preschool @ Siglap
Website URL: https://kinderland.com.sg/kinderland-siglap/
Address: Blk 6 Lakme Street, Singapore 456903
Kinderland Preschool & Infant Care @ Upper Changi
Website URL: https://kinderland.com.sg/kinderland-upper-changi/
Address: Blk 769 Upper Changi Road East, Singapore 486880
West
Kinderland Preschool & Infant Care @ Choa Chu Kang (Lot 1)
Website URL: https://kinderland.com.sg/kinderland-choa-chu-kang/
Address: Blk 309 Choa Chu Kang Ave 4, #02-01, Singapore 680309. (next to Lot One Shoppers' Mall)
Kinderland Preschool & Infant Care @ Choa Chu Kang (Sunshine Place)
Website URL: https://kinderland.com.sg/kinderland-choa-chu-kang-Sunshine-Place/
Address: Blk 475 Choa Chu Kang Ave 3, #02-15, Singapore 680475. (Sunshine Place)
Kinderland Preschool @ Pandan Valley
Website URL: https://kinderland.com.sg/kinderland-pandan-valley/
Address: Blk 3 Pandan Valley, #02-316, Singapore 597627
North-East
Kinderland Preschool & Infant Care @ Hougang
Website URL: https://kinderland.com.sg/kinderland-hougang/
Address: Blk 202, Hougang St.21, #03-00, Singapore 530202 (Opposite Kovan Melody Condominium)
Kinderland Preschool & Infant Care @ Sengkang
Website URL: https://kinderland.com.sg/kinderland-sengkang/
Address: Blk 363 & 365 Lorong Buang Kok, Singapore 547687
Find Tuition/Enrichment Centres