Learn With Joy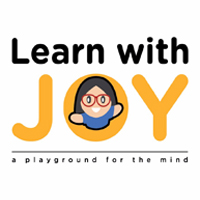 Learn With Joy is an expansion of our founder's vision to make fun learning available to everyone.
Our enrichment centre caters to minds of all ages as we believe that one never stops learning.
Students from as young as 15 months old can enroll in our programmes which include Playgroup, Abacus & Mental Arithmetic, Art, Speech & Drama, ZumbaKids, Robotics and Weiqi-Go.