Let 'em Play (Tradehub 21)
Let 'em Play (Tradehub 21)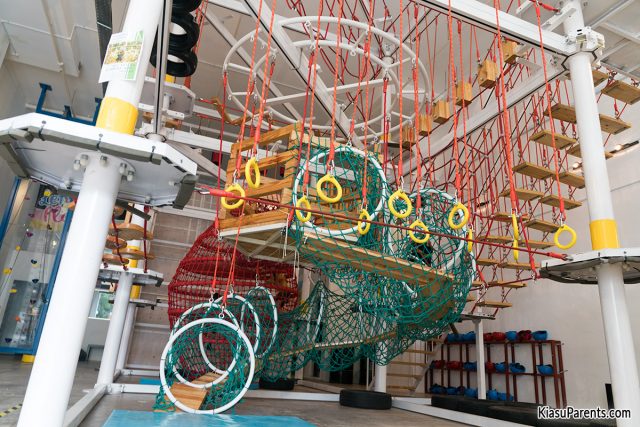 Let 'em Play is not your usual playground with swings and slides.  It is a mini adventure course that is housed indoors – making it accessible rain or shine.  
One of the main features of Let 'em Play is the high elements obstacle course which spreads out across two levels.  The courses are pretty challenging and it is quite high – making it unsuitable for young children or those who are afraid of heights.  But it is great fun not just for older children but even adults.  In fact, parents are encouraged to go through the course together with their children – it makes for a great parent-child bonding activity!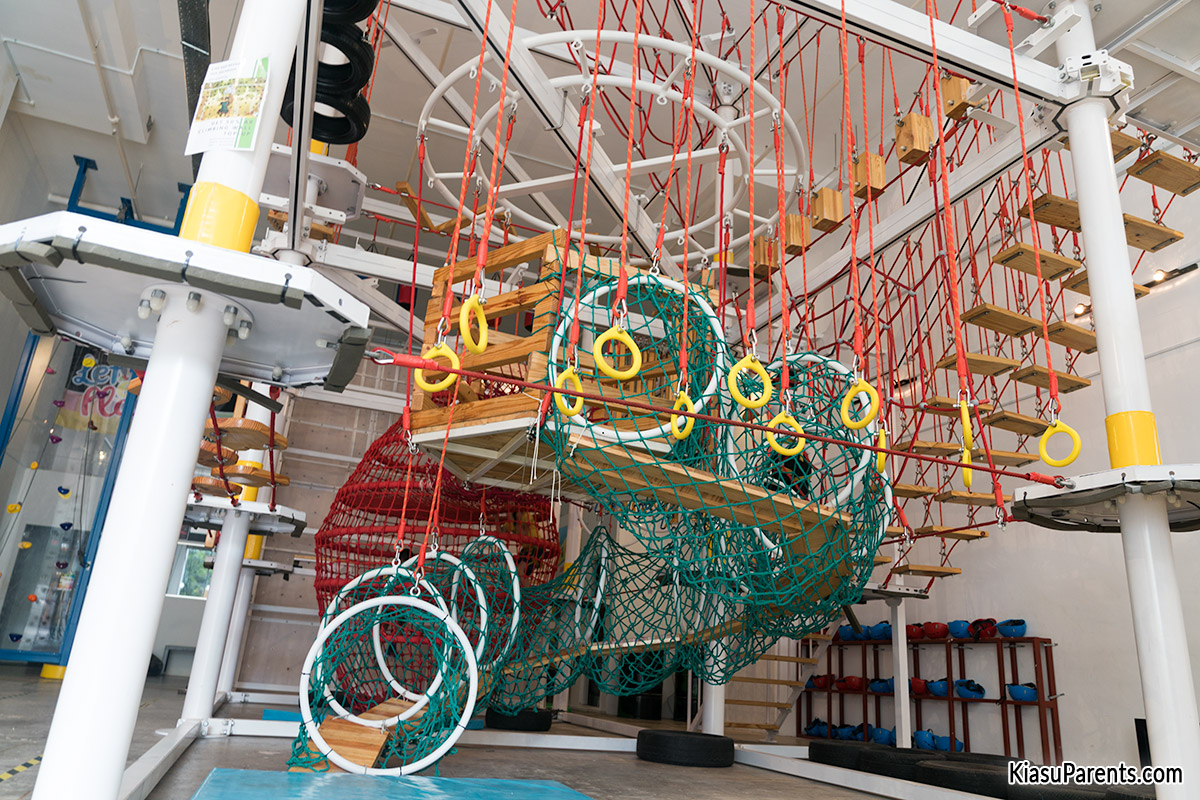 Besides the high elements obstacle course, there were also 5 different types of rock climbing walls of varying difficulty.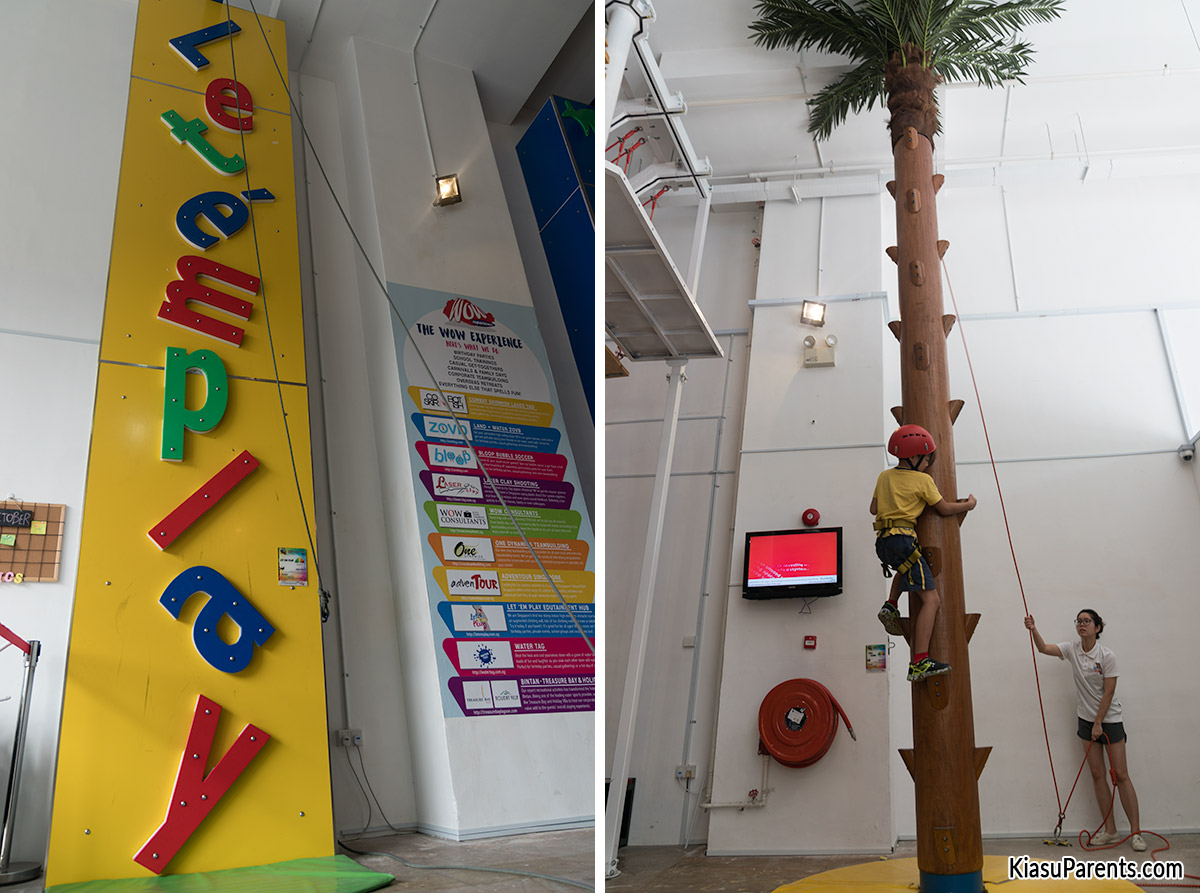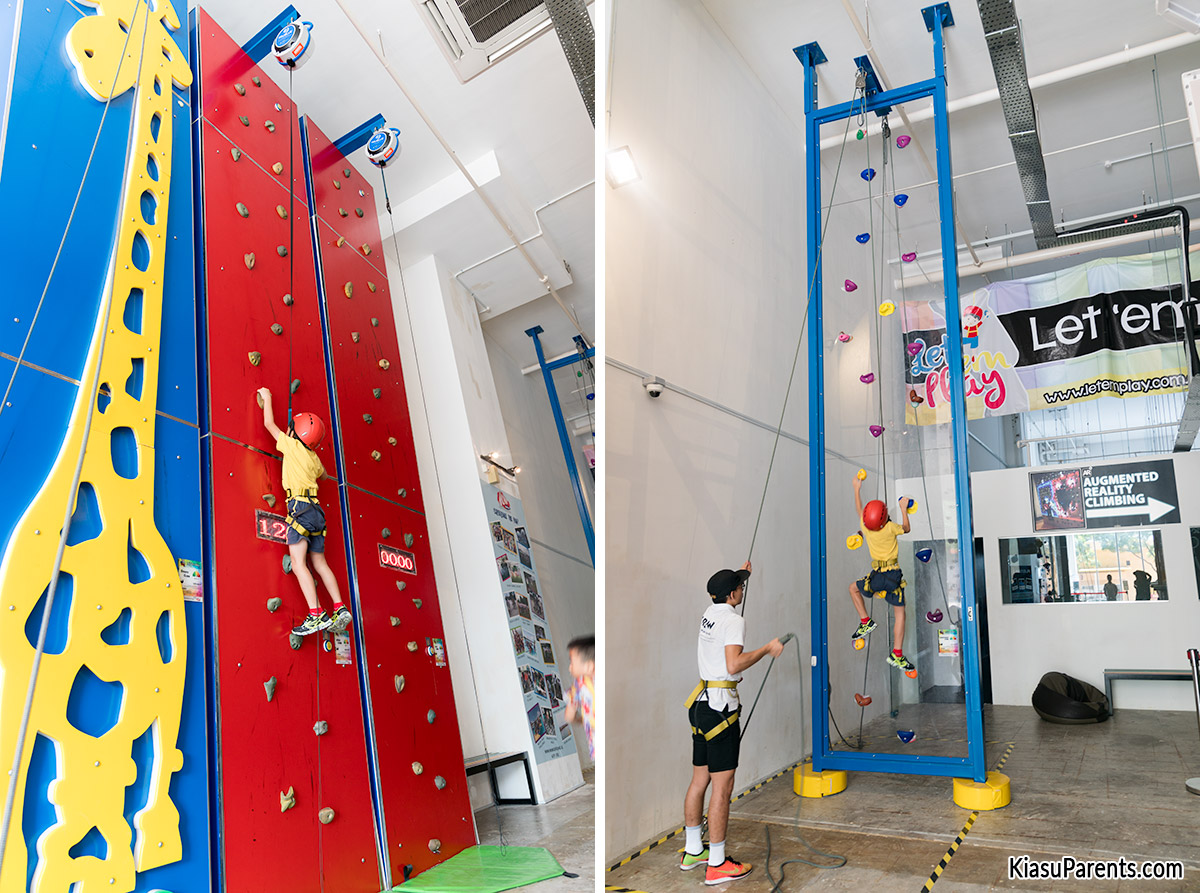 Let 'em Play also housed Singapore's first augmented climbing wall – where climbers could play interactive games that were projected onto the rock wall while rock climbing.  It was rock climbing brought to a whole new level! Try it – it's much harder than it looks!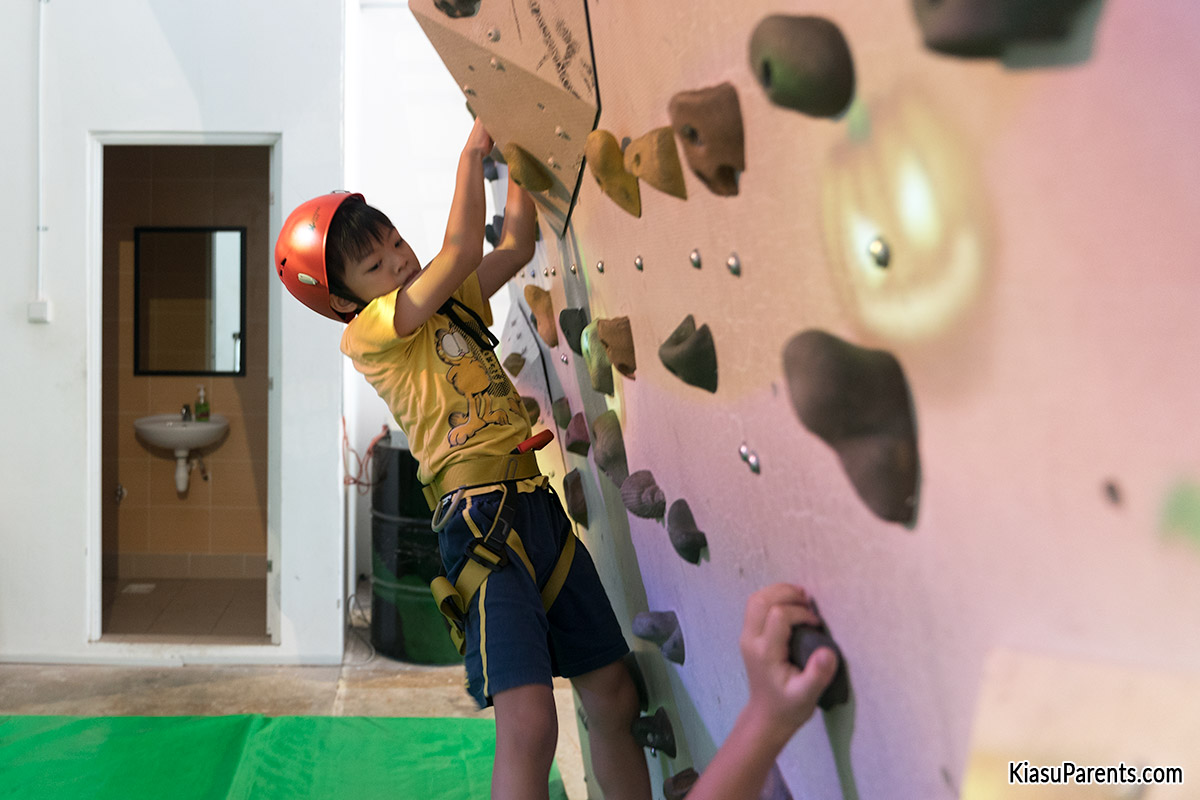 On top of the above facilities, Let 'em Play also runs Robotics classes and offer drop-off programs.  
For detailed review and more photos of Let 'em Play, visit Bumble Bee Mum. 
Playground Basic Information
Opening Hours
Weekdays: 10.00am to 7.30pm
Weekends & PH: 10.00am to 8.30pm
Admission Fee
Click here for details
Recommended Age Group
5 and above
Type of Playground
Indoors; Dry
Type of Flooring
Cement
Handicap-friendly features
–
Rest area for parents
Benches around the playground
Nearby Toilets / Showers
Toilets available within the playground
Nearby Food / Drinks
Canned drinks sold at playground.  McDonald's across the road. 
Nearby Shelter
Playground is sheltered
Nearby Parking
Tradehub 21 carpark
Drop off
Drop-off program available
Find Tuition/Enrichment Centres