Little Gems Learning Centre
Little Gems Learning Centre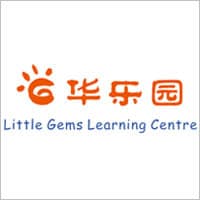 Chinese can be a subject that is difficult to grapple with. Little Gems Learning Centre is a trustworthy tuition centre you can turn to for help. First and foremost, it has a dedicated team of experienced tutors with years of teaching repertoire.
Although the school specialises in Chinese tuition classes for preschool, primary and secondary school students, it also offers Chinese education programmes for people of all ages. During school breaks, it also organises enrichment camps for students who would like to imbibe a better appreciation and knowledge of the Chinese language.
Classes available:



1. Preschool Chinese classes
It is best to start learning a language at an early age, when learning is easier, parents not only can give their children a head start in mastering of the language but also improve their children's critical thinking skills, creativity and flexibility of the mind. The school has a foundation course catered specially for 3 to 4 years olds that comprises of reading and writing skills; a K1 Chinese reading course for 5 years olds to hone their vocabulary and sentence structure skills; and a K2 Chinese development course for 6 years olds to prepare them for formal primary school education.

2. Primary school Chinese tuition
Geared to the Ministry of Education Chinese Language syllabus, this course aims to improve writing and reading skills of students. There are also interactive exercises to teach proper expressions of thoughts and opinions in Chinese.



3. Secondary school Chinese tuition
There are 2 types of courses, one for Express students and one for Higher Chinese students. The former teaches idioms and improves the abilities of students in "fill in the blanks" questions, comprehensions and compositions leveraging on interesting videos to supplement written exercises. The latter aims to improve the vocabulary of students taking Higher Chinese, and introduces the "brick layering" method to help them excel in argumentative and narrative compositions.

4. Courses for international students
Catered for students whose native language is not Chinese, the course includes the learning of vocabulary, hanyu pinyin, sentence structure and conversation skills.
5. One to one guidance courses
This drills the student through reading and writing exercises, helps in improving Chinese phonics and presentation skills, creative writing skills and includes the rigour of mock examinations.
Location:
271 Bukit Timah Road #02-10
Balmoral Plaza
Singapore 259708
Find Tuition/Enrichment Centres