Lorna Whiston Preschools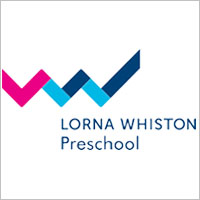 Why parents choose Lorna Whiston Preschool?
Teaching excellence since 1980
Established in 1980 Lorna Whiston has over the past 37 years built a reputation for high quality education and teaching excellence across Singapore, Malaysia and Hong Kong with our signature programmes: English Enrichment, Speech & Drama and Preschools.
Learning through exploration and discovery
At Lorna Whiston we offer a stimulating, positive and nurturing learning environment for children 18 months to 6 years old. We know this is the key to creating happy, motivated children who are eager to learn. By providing an interactive learning environment, children develop the confidence to explore and discover, question and create. All subjects are thematically integrated, allowing our young learners to understand the connections between individual subjects and make links with the world around them.
Bilingual Immersion Programme
At Lorna Whiston Preschools our interactive Bilingual Immersion Programme ensures children develop excellent communication skills in both English and Mandarin. An English language teacher and a Mandarin language teacher lead every class throughout the day guiding the children so that they are immersed in the two languages naturally.
Teaching excellence within small class sizes
With tremendous experience in Early Years education are teachers are fully qualified, dedicated and passionate in helping children to form connections across subjects. Our Preschool teachers on average have been with Lorna Whiston for over four years and undergo over 60 hours of teaching training annually, allowing them to continue to hone their skills. With small class sizes and two fully qualified teachers in all classes every child is given the individual attention needed to support their growth ready for entry to Primary School.
Individualised Reading Program
Lorna Whiston's Individualised Reading Programme has been developed over the past 25 years ensuring children are well prepared to excel in all subject areas on entering primary school. Children are encouraged and supported by teachers with ongoing reading assessments to ensure every child progresses at the right pace and develops a lifelong love of reading.
Afternoon Enrichment Masterclasses
Perfect for working families to extend the school day. Full day students benefit from specially designed afternoon enrichment masterclasses to develop a wealth of skills in different learning areas. Classes are varied daily including two masterclasses a week conducted by our enrichment teaching specialists from Lorna Whiston English Enrichment and Speech & Drama Schools.
Superb facilities, convenient locations and flexible programmes
Lorna Whiston preschools are located both on the West and East coast offering easy access for families across the island to flexible programmes from 7am to 7pm weekdays and Saturday mornings.


We also offer English Enrichment and Speech & Drama Programmes!

School information:
Kallang Wave Preschool
1 Stadium Place #01-28 Kallang Wave Mall Singapore 397628
Winchester Preschool
9 Winchester Road Singapore 117783