MindChamps Enrichment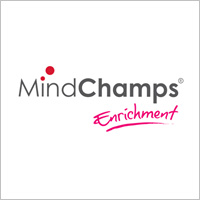 MindChamps Enrichment offers a wide array of programmes catering to different age groups (6 – 12 years old) and learning needs of children.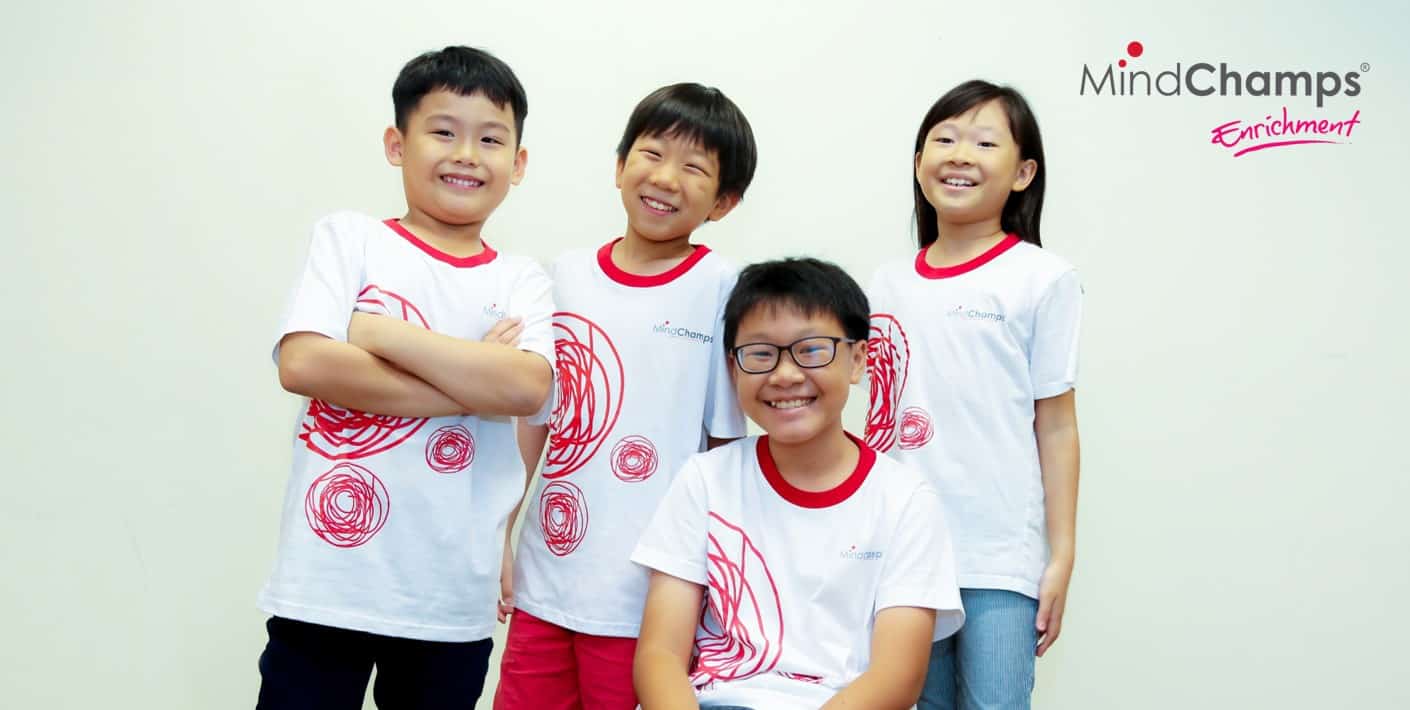 MindChamps' Top Enrichment programmes focus on the skills and strategies of learning, as we emphasise teaching 'how' rather than 'what' to learn. The MindChamps foundation model for learning is based on the 3-Mind education approach (consisting of the Champion Mind, Learning Mind and Creative Mind) that prepares children of today with the skills, flexibility and mindset to thrive in a rapidly-changing and information-saturated future – nurturing every child to be the best that they can be.
The 3-Mind education model is based on the overarching philosophy of 100% Respect, Zero Fear – a way of approaching the world that leads our students to have full confidence in themselves, while considering the rights and opinions of others. This offers our children the ideal opportunity to express their incredible potential – especially with the parents' understanding and involvement. Our trainers have undergone at least 200 hours of training.
MindChamps PSLE Programme (Primary 5 

–

 Primary 6)
Our PSLE programme is designed to help Primary 5 and 6 students understand concepts, relate and apply to subjects in school using the Optimal Flow Method™. The programme also incorporates a 20% component on the 3-Mind Learning. Over the years, 99% of our graduates have achieved a one-grade jump in their PSLE, while 66% had a two-grade jump and 26% had three-grade jump.
MindChamps Thinking Cap Programme (Primary 3 

–

 Primary 6)
From 2021, examination scores will be replaced by wider scoring bands with the aim to nurture well rounded individuals in a broad-based education system. With this, students will no longer be graded on how well they score in comparison with their peers. The new education system will focus on the child's learning progress and discovery of his/her talents and interests. The Thinking Cap programme equips and prepares your child to meet the new requirements of MOE by empowering him/her with Learning How To Learn (rather than 'what' to learn) techniques and the 3-Mind Learning approach.
MindChamps Academy Programme (Primary 1 

–

 Primary 2)
The MindChamps Academy programme instills cohesive learning where the child will be taught on the integrated curriculum which encompasses subjects (English and Math) and Chinese, as well as the 3-Mind Learning approach and Learning Strategies & Techniques.
MindChamps Primary Success Programme (Primary 3 

–

 Primary 5)
With research based on our MindChamps Academy Programme, we have launched a new programme that can help students in areas where conventional tutoring falls short. A programme that is subject-specific, MindChamps Primary Success goes in-depth into each individual subject and complements the MOE curriculum. In line with MOE's primary school syllabus, the programme features MindChamps' proprietary OPTIMAL FLOW METHOD™ , a special 'brain-friendly' approach to learning the curriculum, where students learn to actively understand and recall concepts effectively, and be equipped with exam strategies to excel in English, Math, Science and Chinese.
MindChamps Writing Programme (K2 

–

 Primary 4)
MindChamps Writing programme train your child to master the craft of writing through the 21 proprietary tools comprising of 6 key compartments: Syntax Construction, Language Enhancement, Planning & Structuring, Story Building, Polishing and Higher Order Thinking. Your child will develop the skills to write effectively in many different genres and styles to prepare him/her for the school composition test and exam.
Visit www.mindchamps.org for details.
If you are unable to contact us via our mainline, do call us at our Hotline at 8332 0020
Find Tuition/Enrichment Centres