MPM Math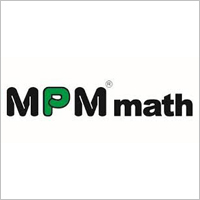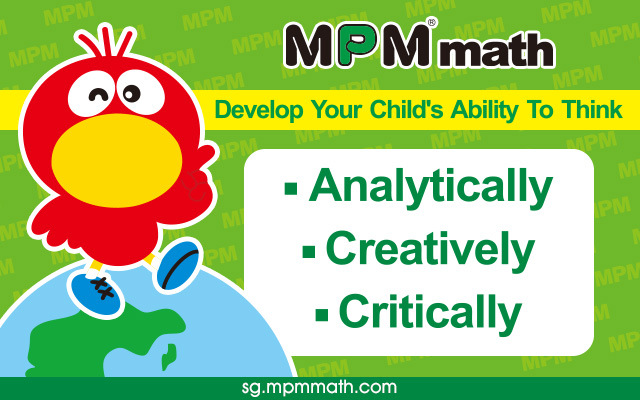 What is MPM math?
MPM is an acronym for Multi‐Process‐Model. Through the PSL (Personalized System of Learning) approach to equip your child with a smarter way to learn mathematics. At MPM math, students optimize their learning thru manipulative and fun filled activities with personalized system of learning. Students are trained to think creatively, analytically, logically, abstractly and independently to help solving heuristic questions easy and using model drawings to comprehend story sums. 
About MPM math
MPM math has a team of dedicated and passionate educators with over 20 years of experience in designing and delivering mathematics to train students' mind to think creatively, critically, abstractly and logically. Develop skills that are transferrable not only to mathematical problems, but also for any problem solving situations.  As professionals from the education field, our team is highly proficient in the Singapore Ministry of Education syllabus, and we are able to bring the best to our students by constantly keeping abreast of any changes and developments to the education syllabus, to ensure that our programs and materials stay closely aligned to the syllabus.
How will your Child benefit from MPM math?
MPM math focuses in grooming students to be life-long learners and maximizing their learning potentials. We recognize that every child's ability differs from one to another and hence adopt a constructive learning approach for all our levels of program offered.
MPM math students optimize their learning thru the MPM materials and program to train the students to think creatively, critically, analytically, logically, abstractly and independently. MPM math is unique in the spiral curriculum, provides constructive and discovery learning to students. The use of manipulative (concrete materials) and practical work become part of the learning experiences of the students.
MPM math aims to help students develop a deep understanding of mathematical concepts. It also combines both creative thinking and problem solving heuristics that allow students to understand, make connections using appropriate model drawing and strategies to mould the positive mindset.
Thru the MPM material, the students will have opportunity to acquire skills through fun filled activities and self discovery mode by focusing on Numerical calculation, Logic reasoning, Life application, Visualization and Combination thinking and of course the content in the MOE syllabus.
Progressively, a positive self-learning attitude develops in MPM‐trained students. Equip your child with a smarter way to learn Mathematics so that they can be winners within our ever changing and challenging world!
Teacher-Students ratio 1:8
Location of Centres:
Ang Mo Kio
5 Ang Mo Kio Central 2 #03-07 Djitsun Mall S.569663
Contact: Eileen Lim
Tel: 9366 0644
Bedok South
Blk 71, Bedok South Rd #01-250 Siglap Lucky Valley RC S.460071
Contact: Jasmine Heng
Tel: 9877 8904
Bishan
Blk 513, Bishan Street 13 #02-512 S.570513
Contact: Debby Ling
Tel: 9825 1066
Bukit Gombak
Hong Kah North CC, 30 Bukit Batok St 31, #03-02,S.659440
Contact: Marlin Chan
Tel: 6100 0676
Bukit Panjang
Blk 256 Bangkit Road #03-71 S.670256
Contact: Jane Hong
Tel: 9651 7921 
Clementi
Blk 432 Clementi Ave 3 #01-274 S.120432
Contact: Cecilia Ee
Tel: 6778 2890 / 9685 4603
Hougang
Blk 806, Hougang Central #04-150 S.530806
Contact: Priscilla Ung 
Tel: 9663 2847 
Jurong East – JCube
2 Jurong East Central 1 #04-17 JCube S.609731
Contact: Bernard Tan 
Tel: 8818 7166
Jurong West – Pioneer Mall
Blk 638 Jurong West St 61 #02-12  Pioneer Mall, S.640638
Contact: Cecilia Ee
Tel: 9685 4603
Parkway
1 Marine Parade Road, #08-09, Parkway Centre S.449408
Contact: Tony Lim
Tel: 6342 0654 / 9118 3929
Pasir Panjang
Pasir Panjang Christ Church 302 Pasir Panjang Road S.118643
Contact: Leow Shin Poh / Quek Chin Khoon
Tel: 8433 9677
Pasir Ris West
Blk 735, Pasir Ris St 72 #02-340A  Pasir Ris West Plaza, S.510735
Contact: Chan Siew Lee
Tel: 8113 2182
Punggol
9 Sentul Crescent #04-04 Safra Punggol S.828654
Contact: Priscilla Ung
Tel: 9663 2847
Queenstown
Blk 158 Mei Ling Street #01-84 S.140158
Contact: Francesca
Tel: 8112 0270
Sengkang
2 Sengkang Square #01-01 Sengkang CC S.545 025
Contact: Chan Siew Lee
Tel: 8113 2182
Siglap
55 Siglap Road #B1-21 Siglap Centre S.455871
Contact: Jacqueline Do
Tel: 9387 8720
Simei
3 Simei St. 6, #06-05, Eastpoint Mall, S.528833
Contact: Jasmine Heng
Tel: 9877 8904
Sun Plaza @Sembawang
30 Sembawang Drive #04-05 Sun Plaza S. 757713
Contact: Wendy
Tel: 6257 1066
Tampines Central
1 Tampines Central 5 #03-12 CPF Tampines Building S. 529508
Contact: Christina Moh 
Tel: 9697 4286 
Tiong Bahru
Blk 4 Jalan Bukit Ho Swee, #01-160, S.162004
Contact: Ummul
Tel:  8202 9952
Toa Payoh
Blk 148,Lor 1 Toa Payoh, #01-937  S.310148
Contact: Priscilla Ung 
Tel: 9663 2847
Woodlands
Blk 894B #01-49 Woodlands Dr 50, S.731894
Contact: Terry Tey / Jane Hong
Tel: 8121 9588
Yew Tee CC
20 Chua Chu Kang St.52
Yew Tee Community Club #04-04
S.689286
Contact: Joey Ong
Tel: 8833 4449
Yishun @Chong Pang
Blk 103 Yishun Ave 5 #02-77 S. 760103
Contact: Alicia Leong  / Priscilla Tan
Tel: 9750 9828
Yishun – Khatib
Blk 598 Yishun Ring Road, #B1-13/14 Wisteria Mall S.768698
Contact: Bernard Tan / May Choong
Tel: 9339 9488 / 8766 2488
Find Tuition/Enrichment Centres