My English School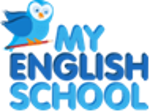 View My English School in a larger map
Why choose My English School?
The My English School Difference
My English School aims to lay strong foundations in English Literacy in young children, to nurture curious and creative learners and critical thinkers.
Many early childhood studies have found strong links between early literacy and success in schools and in society. More than 90% of the brain development of a child occurs at the age of 0 to 5 years, hence early literacy experiences are critical to the brain development. Studies have also shown that children who have attended 2 years of primary school and cannot read, may never be able to read.
Our 'My English Reading Programme' addresses the need for a systematic, structured reading programme for students from 2.5 years onwards. More details about our philosophy on reading can be found in the article 'Reading is *more* than phonics'.
Our primary level 'My English Primary Programme' takes into consideration the learning needs for students in Singaporean schools and in life. At the same time the programmes are fun for students and keep them engaged while fostering holistic development. As we are constantly upgrading our curriculum based on the evolving requirements we also have taken into account the changed PSLE English requirements from 2015 onwards.
In order to ensure that there is sufficient attention from the teacher to the individual student My English School has only up to eight regular students per class.
Last but not least, our native-level English speaking teachers bring creativity, enthusiasm and professionalism to make the My English School classes alive (see parent testimonials).
Our introductory video:
Contact us
My English School (Choa Chu Kang)
309 Choa Chu Kang Avenue 4
#04-05 Choa Chu Kang Centre
Singapore 680309
T: 6763 9931
E: choachukang@myenglish.com.sg
My English School (Harbourfront)
1 Maritime Square
#03-51 HarbourFront Centre
Singapore 099253
T: 6567 2374
E: harbourfront@myenglish.com.sg
My English School (Jurong East)
Block 130 Jurong Gateway Road #04-233
Singapore 600130
T: 6565 0031
E: jurongeast@myenglish.com.sg
My English School (Jurong West)
504 Jurong West Street 51 #03-219
Singapore 640504
T: 6899 0087
E: jurongwest@myenglish.com.sg
My English School (Novena)
1 Goldhill Plaza #01-31/33
Singapore 308899
T: 6353 5396
E: novena@myenglish.com.sg
My English School (Parkway Parade)
80 Marine Parade Road
#10-01 Office Tower (entrance near taxi stand)
Singapore 449269
T: 6440 4606
E: parkwayparade@myenglish.com.sg
My English School (Potong Pasir)
The Poiz Centre
51 Upper Serangoon Road
#-3-04/05
Singapore 347697
T: 6817 8319
E: poiz@myenglish.com.sg
My English School (Tampines)
Our Tampines Hub
51 Tampines Ave 4
#B1-15/16
Singapore 529684
T: 6783 5006
E: tampines@myenglish.com.sg
My English School (Tiong Bahru)
Blk 18 Jalan Membina #04-04
Singapore 164018
T: 6271 7223
E: tiongbahru@myenglish.com.sg
My English School (Woodlands)
900 South Woodlands Drive
#05-09 Woodlands Civic Centre
Singapore 730900
T: 6763 8180
E: woodlands@myenglish.com.sg
My English School (Downtown East)
Market Square @ Downtown East
E!Hub #03-106
1 Pasir Ris Close
Singapore 519599
T: 6817 8373
E: downtowneast@myenglish.com.sg
My English School (Northpoint)
Northpoint City
#02-163 South Wing
1 Northpoint Drive
Singapore 768019
T: 6817 8377
E: northpoint@myenglish.com.sg

My English School (Wisteria)
Wisteria Mall
598 Yishun Ring Road #B1-12
Singapore 768698 
Tel: 6817 8378
wisteria@myenglish.com.sg
Stay connected
Facebook: https://www.facebook.com/myenglishschoolsg
Find Tuition/Enrichment Centres