Nanyang Educational Consultancy
Nanyang Educational Consultancy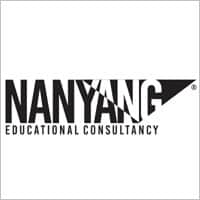 * Leading Curriculum Math & Science Specialist *
* Award Winning Educational Centre *
NANYANG EDUCATIONAL CONSULTANCY
Established since 2008, Nanyang Educational Consultancy has accumulated valuable experience that enables us to determine and focus on the best teaching methods. As a reliable and reputable education centre, we not only offers traditional teaching lessons tailored according to individual class type and workshop, we also provide a well- designed e-learning based platform to accommodate students of difference interests and needs. Coupling with the latest technology platform in learning, we help to generate and retain the interest of our students and make learning an interesting journey for them.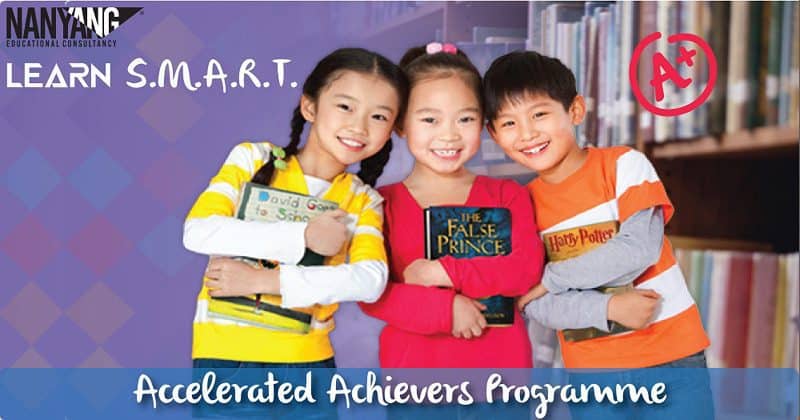 What is so different about Nanyang Education?
>> Proprietary In-House Curriculum 
>> Highly Effective Learning Program
At Nanyang, we engage a panel of professional curriculum team to design and curate the teaching material for every lesson. Lessons are carefully crafted to ensure focused learning based on each individual's learning pace.
Effective Tutors Mentoring Programme
We, coach, interact and provide close supervision and assistance to each student.
We take pride in our students' progress!
10 Years of Success. A Trusted Brand.
* Customized Teaching in Small Group Setting *
* Teacher to students ratio of 1:6 *
Children learn better with Nanyang Educational Consultancy – Quality Assured!

---
Discover Our Proven Secrets!
NY GEMsClub – Students' Testimonials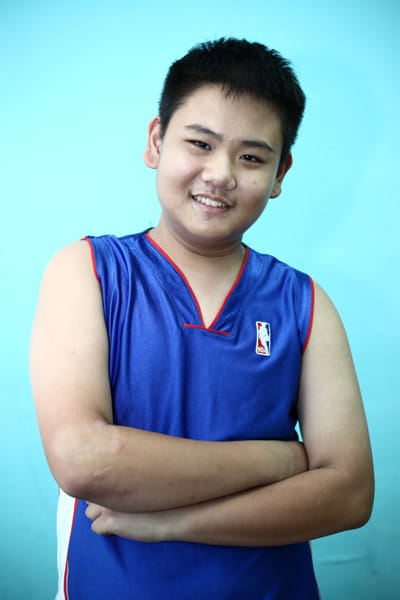 Ng WEI YONG, S4
ANG MO KIO SECONDARY SCHOOL
⭐ SCIENCE, FROM C5 TO A1⭐
⭐A.MATHS, FROM B4 to A1⭐
⭐E.MATHS, FROM B3 to A1⭐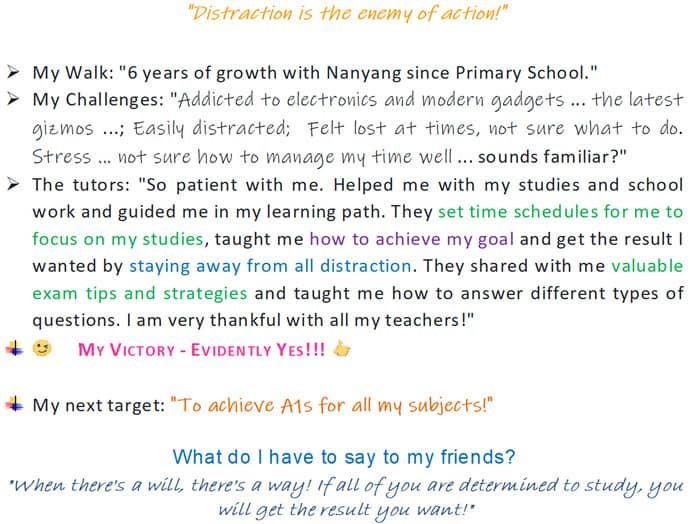 ---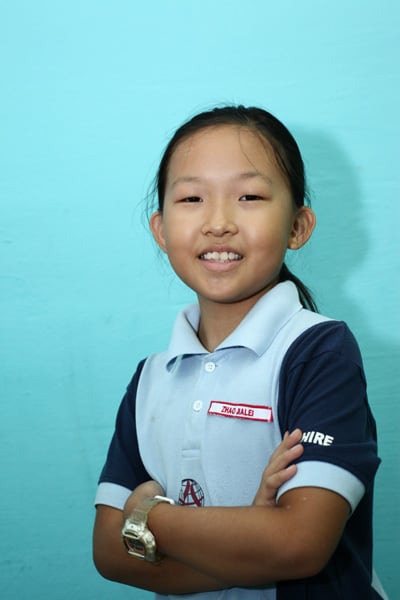 Zhao Jia Lei, P4
Anderson Primary School 
⭐English, from Band 2 to Band 1 ⭐
Within 2 months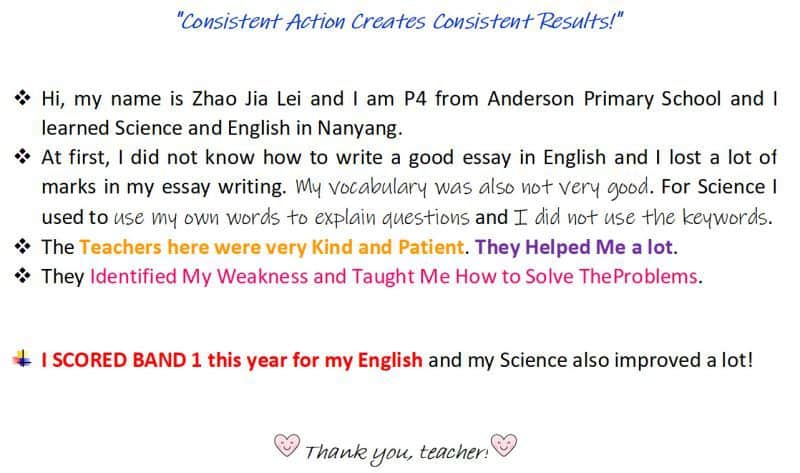 ---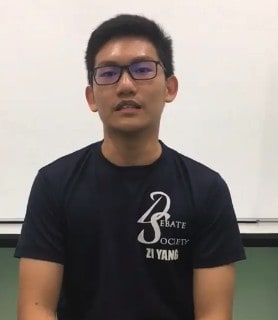 Wong Zhi Yang, S4
Anderson Secondary School 
⭐Chemistry, from C5 to A1 ⭐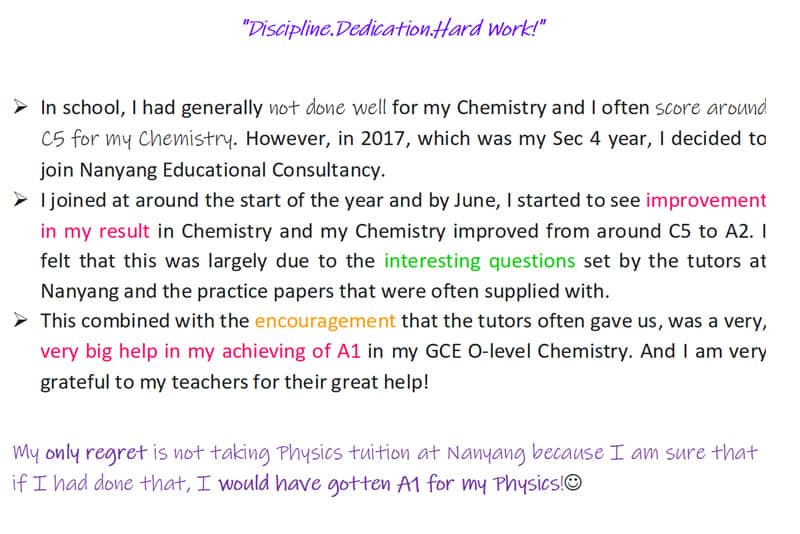 ---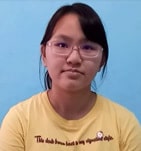 白琇婷,中三
圣婴中学

华文,从 B3 到 A1!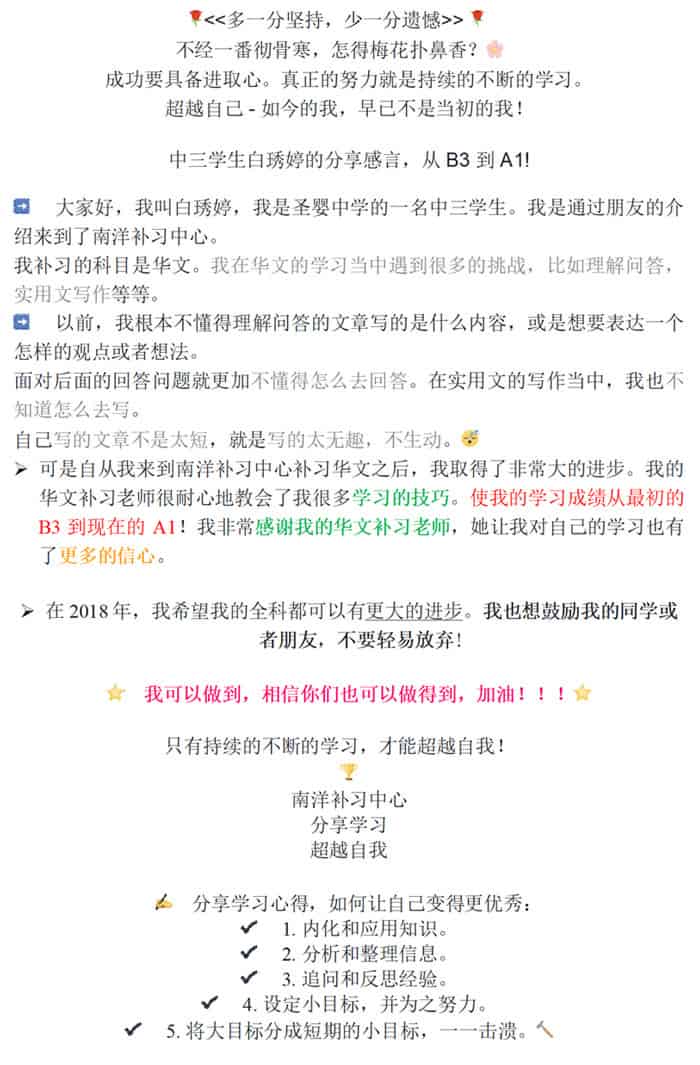 ---
Call Us Now!



(Ang Mo Kio)
Blk 632, #01-958, Ang Mo Kio Ave 4
Singapore 560632
(Above Dental Clinic)
Mon – Fri 3pm – 9pm
Sat  – Sun 10am – 6pm
Contact No: 66854663
(Bukit Purmei)
Blk 112, #01-211, Bukit Purmei
Singapore 090112
Contact No: 62716161
(Bukit Panjang)
Blk 256, #03-71, Bangkit Road, 
Holland-Bukit Panjang Town Council
Singapore 670256
Contact No: 67676161
(Sembawang)
#03-11, 604, Sembawang Road, 
Sembawang Shopping Centre
Singapore 758459
Contact No: 6685 4663
(TiongBahru)
67A Eu Chin Street 
TiongBahru Community Centre
Singapore 169715
(Opposite TiongBahru Market)
Contact No: 62207884
Facebook: www.facebook.com/nanyangeducationalconsultancy
Instagram: https://www.instagram.com/nanyang_education/
YouTube:www.youtube.com/channel/UCgyDhl0u65XSQyMpBoh-isQ
Find Tuition/Enrichment Centres