Nation Employment Pte Ltd
Nation Employment Pte Ltd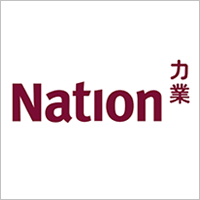 A pioneer and leading employment agency in Singapore providing trained Foreign Domestic Workers to more than 50,000 households. 
Nation is a pioneer and leading employment agency in Singapore, providing trained Foreign Domestic Workers (FDWs) to more than 50,000 households.  Setup in 1991, Nation was the first maid agency in Singapore to receive ISO 9001 certification and the first to have a training centre for FDWs within its premises. This signifies our commitment towards achieving higher professionalism, productivity and service standards. As a one-stop centre, Nation offers a holistic and integrated range of services, from recruitment and selection of qualified FDWs, application for work permit and renewal,medical insurance, among others.
Nation's primary objective is to provide quality and reliable domestic household services to meet every family needs.
Quality Service, Quality Life
家中好帮手,生活好享受
Our Achievements
ISO 9000 STANDARD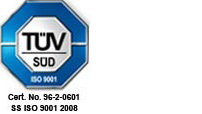 First employment agency in Singapore to achieve PSB ISO 9001 certification in 1996.
CaseTrust


We are a CaseTrust accredited employment agency since 2005 and remain committed to a high level of good business practice, fair trading and transparency in our efforts to deliver optimal services to our customers.
NATIONAL SAFETY COUNCIL

As a member of the National Safety Council of Singapore, Nation is an advocate of safety awareness and ensures all FDWs are trained on safety awareness and knowledge.
AAXONN – CAREGIVER'S COURSE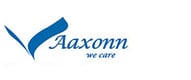 In partnership with Aaxonn, a caregiver training provider, Nation provides a specialised course "Care for the Elderly" to equip caregivers with practical information during the care-giving process, from taking care of the elderly's daily personal hygiene routines to handling medical emergency situations.

INSURANCE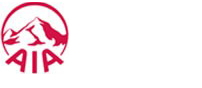 Employers can enjoy peace of mind with the AIA Domestic Help Guard, a partnership between Nation and AIA for domestic helpers.
SINGAPORE BOOK OF RECORDS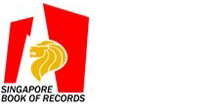 Featured in the Singapore Book of Records as the largest FDW employment agency in 2010
SINGAPORE BRANDS

Received Singapore Brand 2011 Award, in recognition of our finest reputation in the industry.
Our Services
Nation is committed to provide our customers with services that 'exceed the needs and expectations" of our customers. We have over 20 experienced consultants to assist employers through the process of selecting, hiring and application of work permits and medical insurance, among others. A team is always available to provide necessary assistance during non-working hours. This is Nation's service assurance and for the convenience of our employers.
1) Deployment of New FDW
We recruit FDWs from Indonesia, Philippines, Myanmar and Cambodia, which are the source countries approved by the Ministry of Manpower (MOM).
2) Deployment of Transfer FDW
You can personally interview FDWs from Indonesia, Philippines, Myanmar and Cambodia at any of our branches located across Singapore. Processing of Work Permit can be as fast as 3 working days.
3) Direct Hire of FDW
Direct application via Nation without FDW paying for additional loan, Processing in Singapore and country of origin will be handled by our experienced staff.
4) Employers' Orientation Programme (EOP)
Employers engaging FDWs for the first time must attend the Employers' Orientation Programme (EOP) before submitting the FDW's Work Permit (WP) application. This 3-hour programme is designed to let employers have a better understanding of their roles as employers and managing a domestic helper. Nation is the appointed training centre by MOM to conduct EOP.
5) FDW Household Competency On-Site Training Program
Nation's trainers will conduct on-site training customised to your preferences for your FDWs at your premises.
6) Settling-In-Programme (SIP)
Effective from 1st May 2012, all first-time FDWs are required to attend the SIP before starting work with their employers and within the first three days of their arrival. Nation will ensure the registrations of FDW for the SIP within time frame given.
7) Liaison with Embassies
Arrangement for passport renewal and Home Leave documentations for Indonesia and Philippines FDWs to return home to their country of origin for holidays during the employment in Singapore.
8) Medical Check-up
All FDWs are required to undergo medical check-up upon arrival in Singapore and every six months to screen for infectious diseases and pregnancies. The medical check-up must be performed by a Singapore registered doctor. Employers have to bear all costs for the check-up and any medical expenses arising from the screening.
9) Comprehensive Insurance Coverage
Nation will assist employers in purchasing the minimum insurance coverage of $15,000 required by MOM for FDW Accidental and Permanent Disability. Employer can upgrade the comprehensive insurance coverage at a reasonable rate because it is the employer's responsibility to undertake the costs of medical treatment during her employment in Singapore.
10) Waiver of Security Bond
This Reimbursement of Indemnity Policy will reimburse employer in the event the $5k security bond is forfeited by MOM when the FDW run away with NO Excess. This policy will include extra coverage such as accidental death benefit for employer, coverage against fire, worldwide purchase protection benefit and loss or damage to frozen food due to breakdown of refrigerator.
11) Application of Work Permits
Application of Work Permit (WP) via WP online or Manual application via SingPost.
12) Renewal of Work Permit
A WP renewal notice will be sent to the employers two months before it expires. The WP for FDW must be renewed within 30 days via WP online. Nation will assist in the collection of the new WP card and purchase of $5000 security bond and General Insurance required by MOM.
13) Cancellation of Work Permit
Cancellation of WP is required when the employer terminates the FDW within the WP validity period or the WP expires via WP online.
14) Booking of Return Passages
Flight arrangements to all parts of Indonesia, Philippines and Myanmar for FDW.
Our Training
At Nation, we recognise that people are our greatest asset; hence all selected candidates are transferred from the provinces to our training centres for intensive training. The training focuses on babysitting, care of children, housekeeping, cooking, first aid and care of elderly or disabled. All our candidates are required to undergo up to 90 days of intensive orientation and training before they are certified by the qualified trainers.
We strongly believe in customer oriented service. Special tailor-made training upon customer's reasonable request can be designed for selected candidates.
Understanding the capabilities of our candidates and providing them with the right training means that we can assign them to the right tasks and in the right environment. This is your assurance of optimal efficiency and productivity. We pioneered this approach, built our reputation on it and our customers have benefited from our unique quality for many years.
Nation Training Courses for FDWs:
• Handle Household Incidents
• Provide Infant Caregiving Services For Household
• Provide Child Caregiving Services for Household
• Provide Elderly Caregiving Services For Household
• Press Garments & Linen
• Maintain and Restore Domestic Floor
• Provide Quality Service For Household
• Clean Living Rooms & Ancillary Rooms
• Clean Domestic Kitchens
• Wash & Dry Garments & Linen
• Conduct Spring Cleaning
• Clean Bedrooms & Bathrooms
• Customized On-site Training For Household
• Elite Housekeeper Training (Butler Training Programme)
Call us if you need assistance or check your eligibility to engage a FDW.

Success Stories
"Through Nation, I found a maid who is dedicated at her work, keeps house clean & tidy. Most importantly, she builds very good relationship with my 7 years old daughter & 4 years old son. She tells stories to them every night in good English. As me myself and my wife speaks Mandarin most of time at home. My kids learn speaking English from her a lot. I really appreciate Nation helped me to find Lynn. "
By Mr. Fu Yu – Satisfied Customer (JE Branch)
"I will always remember her willingness to help me during my time of need, especially the arrangement of the old/new maids for their checkup, collection of their passport. I sincerely appreciate the courteousness of her and the way she provides good services. Since then, I had recommended your company services to my friends."
By Mrs. Rosie Lee – Satisfied Customer (TP Branch)
"I'm very impressed and touched by the empathy and understanding which Chrissy of Woodlands branch extended for me. When I called her on the day of my discharge from the hospital, she immediately shortlisted three domestic helpers and took them to my home for my interview as I was not able to drive and physically 'handicapped' with a heavy cast. In addition, she also arranged for the maid to be sent to my home to start work. I've met many good service staffs from various industries but none of them came close to such excellent service like Chrissy. I'm very fortunate to have her as my maid agent and I truly hope that Nation will have more service staffs who'll take on the good example of Chrissy!".
By Ms. Jeannie – Satisfied Customer (WL Branch)
"From words of mouth, Excellent service Ms Sherlin rendered, especially during the recent problem with my maid, Wildia, the care & concern which rendered by Sherlin is beyond description. We are very appreciative."
By Khoo Hua Ey – Satisfied Customer (SM Branch)
"Recommended by Woo Sook Wah Stephanie, I received a super care service from Mary as knowing the applicant had delayed, Mary had put up most effort to follow and arranged maid to arrive ASAP. I appreciate it."
By Ms. Woo Mun Shih – Satisfied Customer (HG Branch)
Call us if you need assistance or check your eligibility to engage a FDW.
Contact Us
Nation has branches located across Singapore for the convenience of our customers:
Nation Employment (Jurong Branch)
(Headquarters/Training Centre 5,449 sq ft in size)
135 Jurong Gateway Road, #05-317
Singapore 600135
Tel: +65 665 8199 | Fax: +65 665 0969 |  Email: jurongeast@nation.sg
Nation Employment (Hougang Branch)
21 Hougang Street 51, #02-28
Hougang Green Shopping Mall, Singapore 538719
Tel: +65 64898199 | Fax: +65 63866551 |  Email: hougang@nation.sg
Nation Employment (Tampines Branch)
201E Tampines Street 23, #02-100 Singapore 527201
Tel: +65 67878199 | Fax: +65 67882565 | Email: tampines@nation.sg
Nation Employment (Toa Payoh Branch)
190 Toa Payoh Lorong 6, #02-510, Singapore 310190
Tel: +65 63538199 | Fax: +65 63543007 | Email: toapayoh@nation.sg
Nation Employment (Woodlands Branch)
768 Woodlands Avenue 6, #01-10
Woodlands Mart, Singapore 730768
Tel: +65 63688199 | Fax: +65 63656698 | Email: woodlands@nation.sg
Nation Employment (Yishun Branch)
18 Yishun Ave 9, #01-70, Junction Nine
Singapore 768897
Tel: +65 65558199 | Fax: +65 68523226 | Email: yishun@nation.sg


Licence No.: 09C5332, 12C5507
 
Find Tuition/Enrichment Centres