NumberWorks'nWords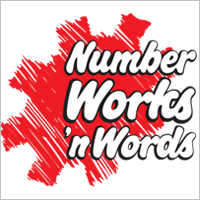 NumberWorks'nWords provides face to face tuition customised to meet your child's ability and his school's requirements.
Through a success based program, we aim for every child feeling more confident about themselves as a learner. It's amazing how quickly their results – and their attitudes – change when they experience success.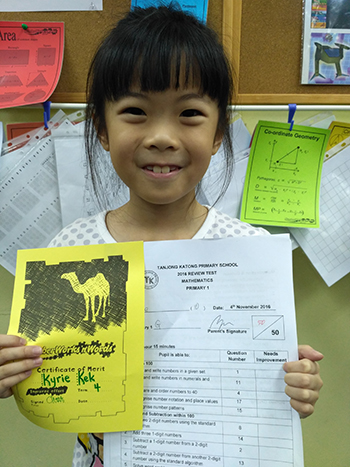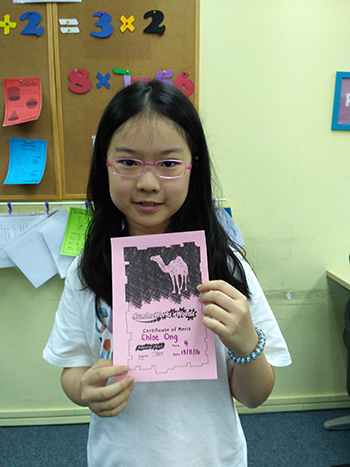 More than thirty years dedicated to perfecting our methods have demonstrated the success of our programs. We have thousands of successful past students around the world to prove it!
Our ENGLISH PROGRAM starts with beginning readers and continues through to Secondary 4. It gives your child skills for success in reading, comprehension, writing, grammar and spelling. Narrative & Essay writing skills are incorporated into the program for older students.
Our MATHS PROGRAM for Kindergarten to GCSE 'O' levels covers all aspects of the maths curriculum with a strong emphasis on problem-solving strategies. Problem solving is taught in an understandable step-by-step way to encourage easy recall and application.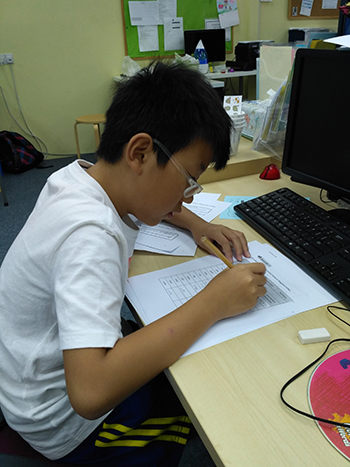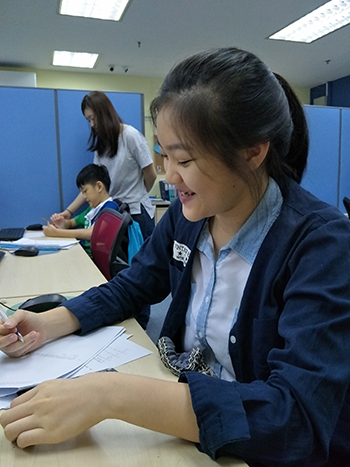 Call us to book a free assessment for your child. During the assessment, your child will go through an in-house evaluation which will highlight his strengths and weaknesses. You can also show us your child's latest exam papers for a free consultation.  We will discuss the results with you, and together we decide on the best programme for your child.
Achievable goals are set each term and used as a focus for your child's work.
Students work at their own pace, through a series of activities with a strong focus on learning, practice, achievement and revision.
We keep detailed records of the work completed and the progress your child is making. Parents are encouraged to pop in or phone at any time to discuss how their child is progressing.
All our programs are developed by qualified Maths and English experts.
Tuition and Enrichment complements the work done at school, following the MOE curriculum. The teaching methods we use are compatible with those used in schools.
Call us now or visit our website for more information.
Phone: 6348 8028
Email: marineparade@numberworks.com
1 Marine Parade Central
#06-08 Parkway Centre
Singapore 449408
Find Tuition/Enrichment Centres