Punggol Settlement Playground
Punggol Settlement Playground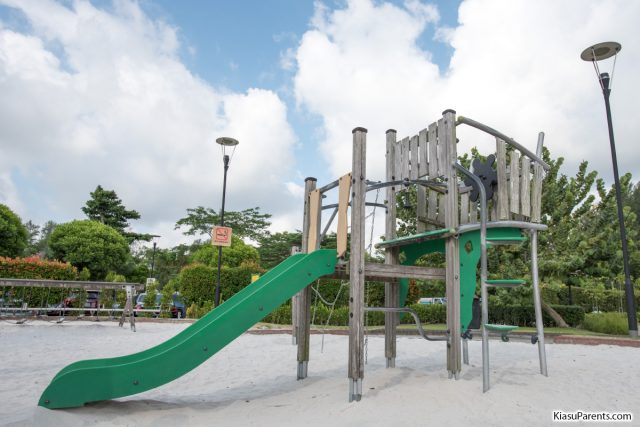 Type of Service: Playgrounds
Address: 3 Punggol Point Road, Singapore 828694
Next to Punggol Settlement, there is a sand playground for children which is extremely popular among Pokemon Hunters.  No kidding.  Ever since Pokemon Go was all the rage, the playground has been occupied by more Pokemon hunters than children who were actually there for the playground.  Which actually makes this a great playground for parents who are Pokemon Hunters, because they can fight Poke-gyms while the kids are playing at the playground. LOL….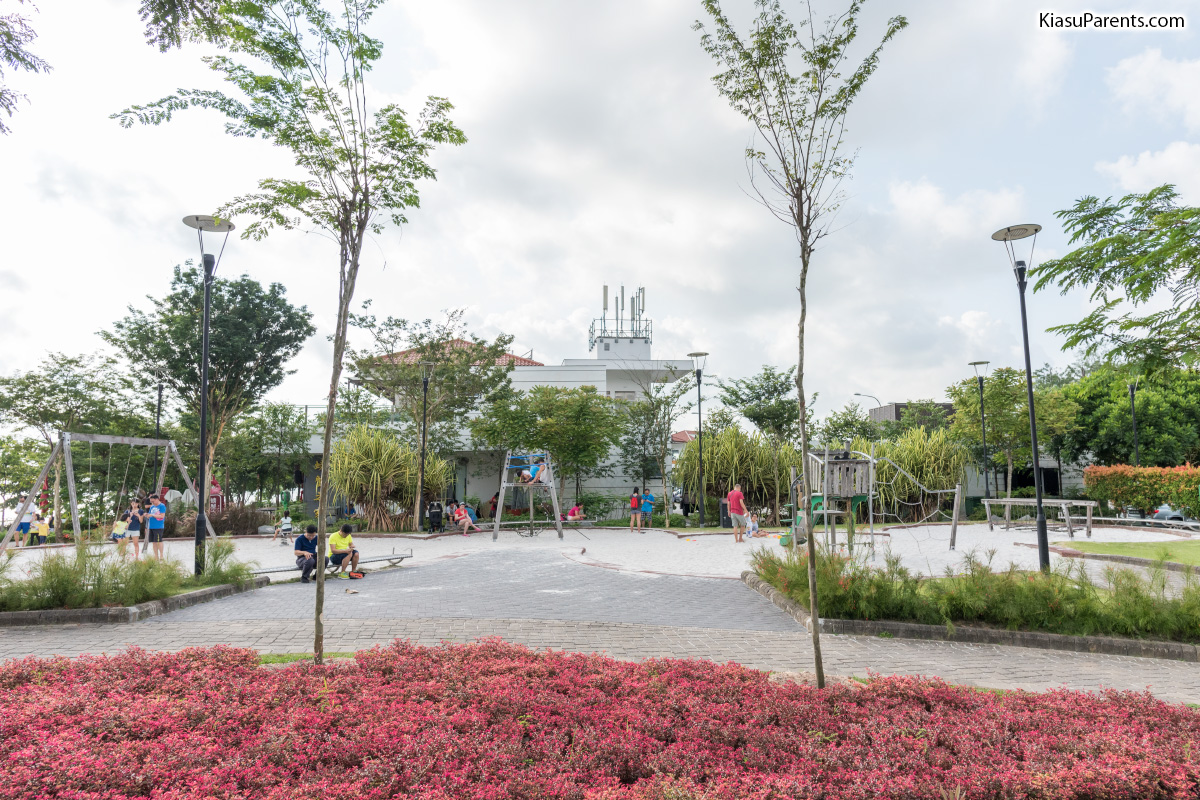 While the official recommended age for this playground was 2 – 12 years old, most of the equipment here was meant for children age 5 and above.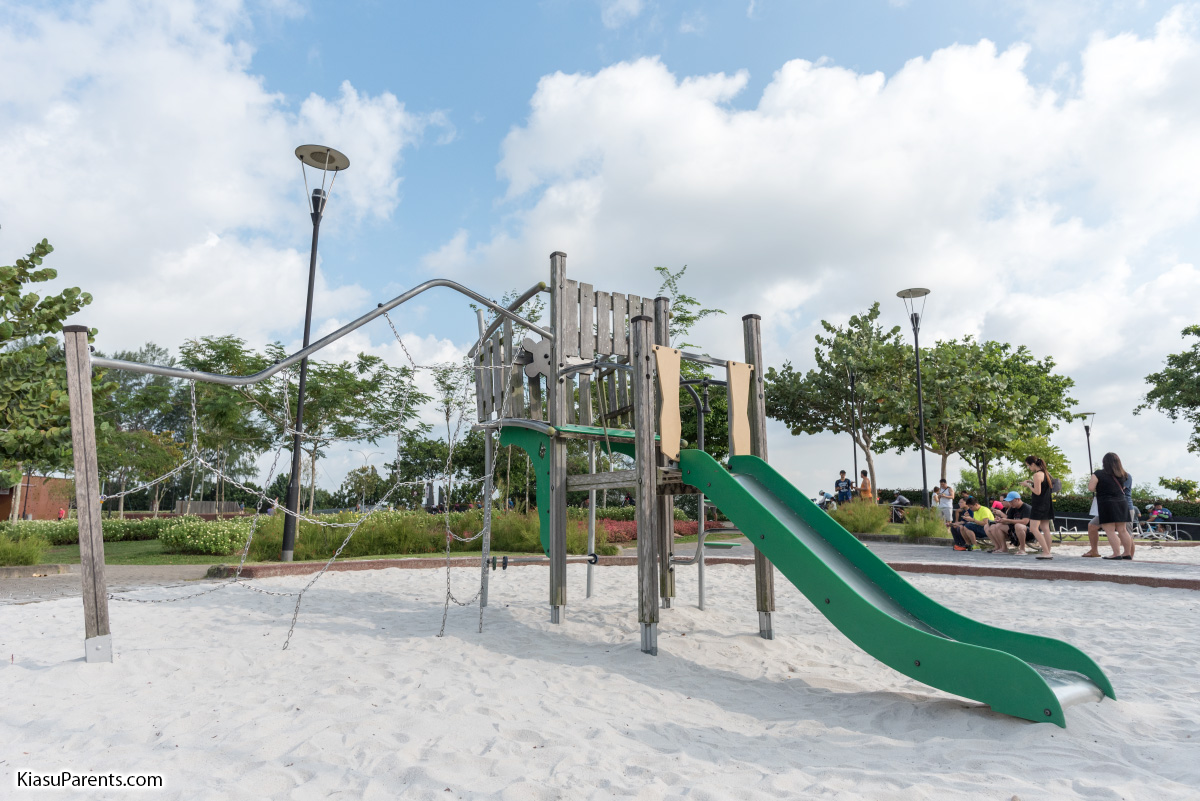 The main play area didn't have tiny steps for young children to get to the top of the slide.  Instead, children had to scale some metal chains or wide steps to get up.  So for young children, parents would need to help hoist them up to the top of the slide.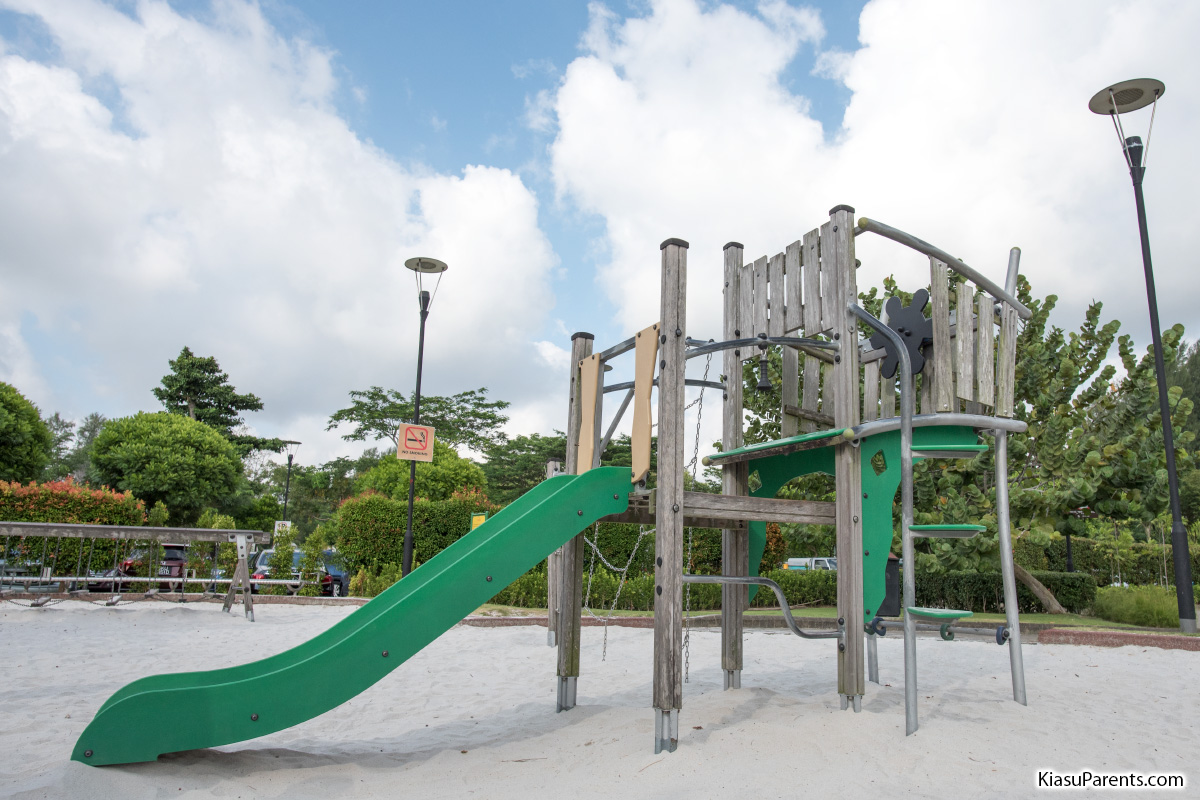 There was also a little suspension bridge obstacle course by the side.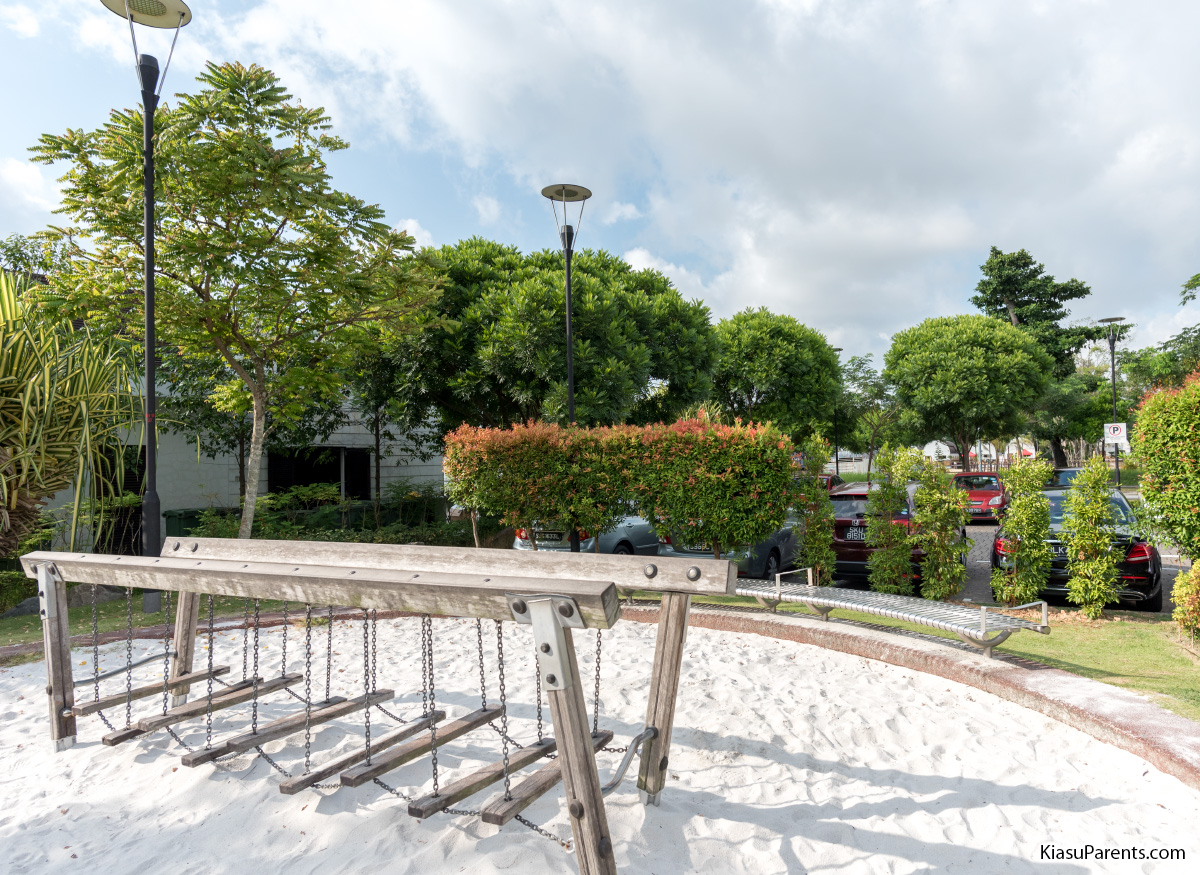 And a climbing sculpture, not extremely tall but definitely not meant for toddlers.  To get to the top, children had to scale the rope ladder.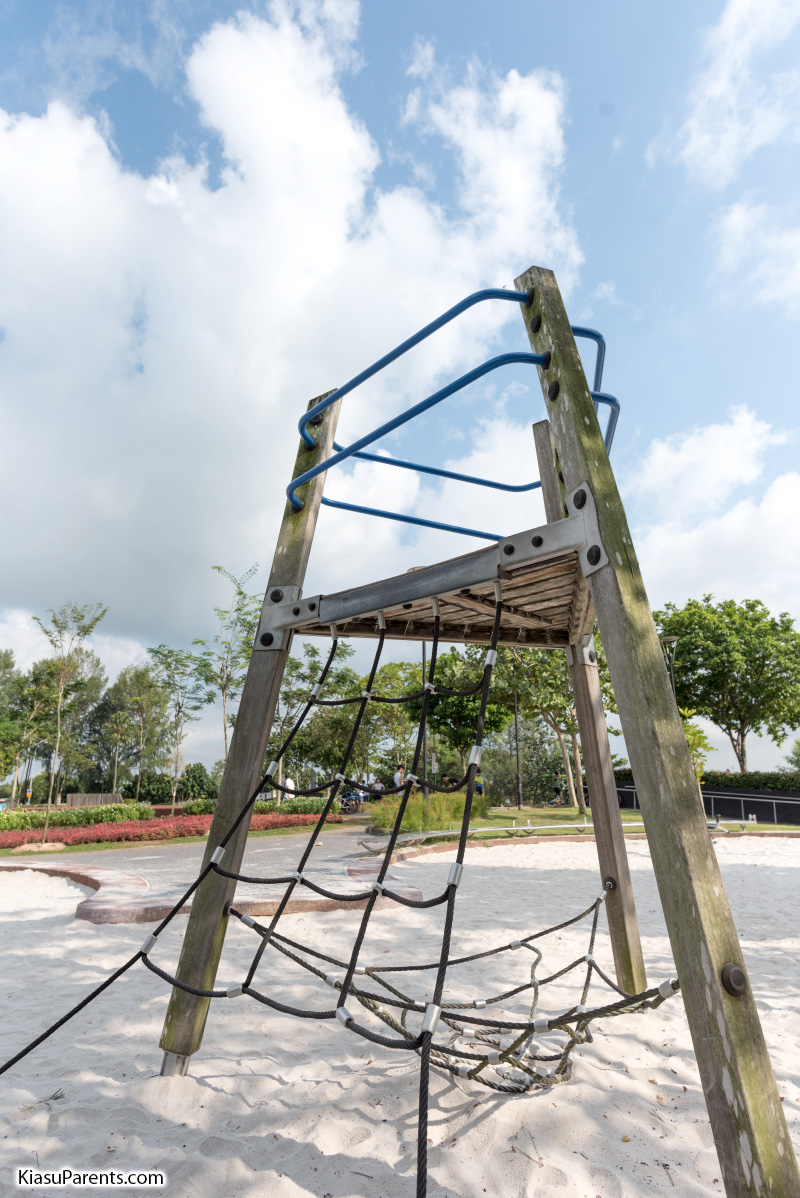 The only equipment really meant for toddlers were the spring bouncers.  Even the swings were not the kind for young children.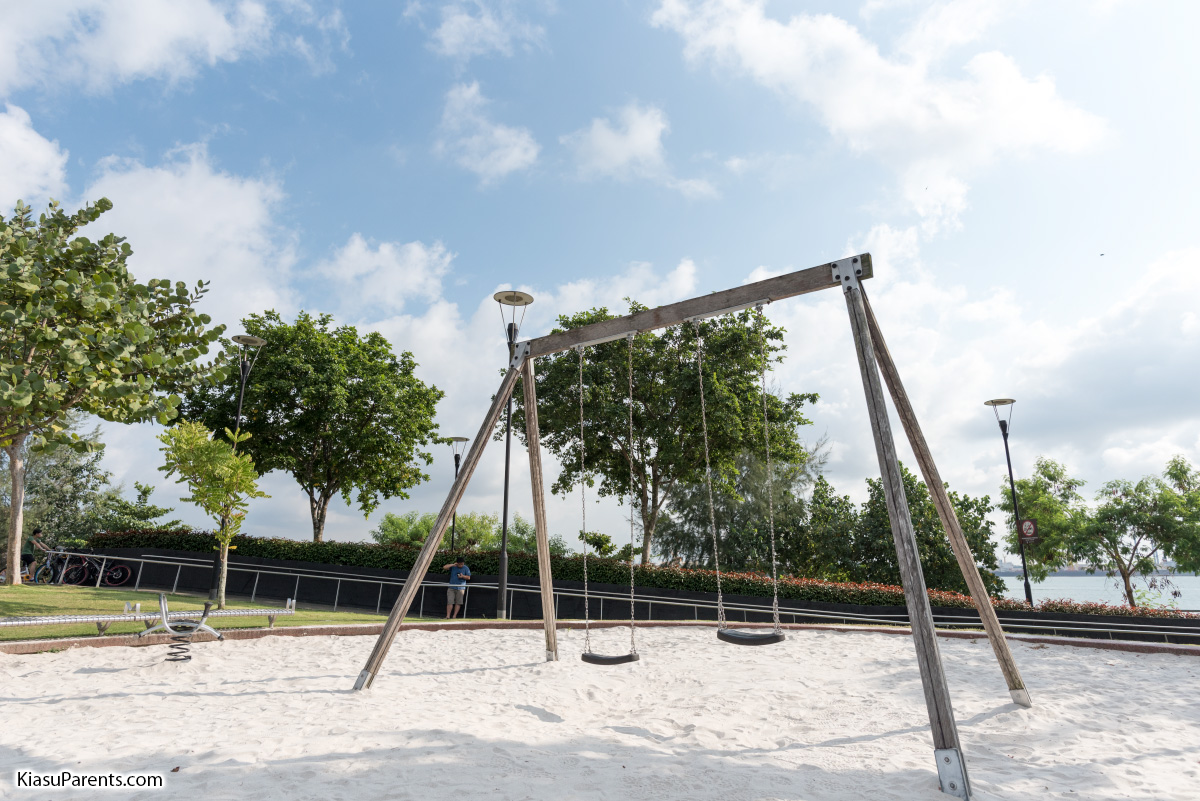 So if you are planning to bring young children here, I suggest you bring their sand toys and just let them play with sand by the side.   Also note that there is a big pond next to the playground – where kids tend to lean over to check our the turtles and fishes inside.  So do keep a watchful eye on your kids and don't let them wander towards the pond on their own.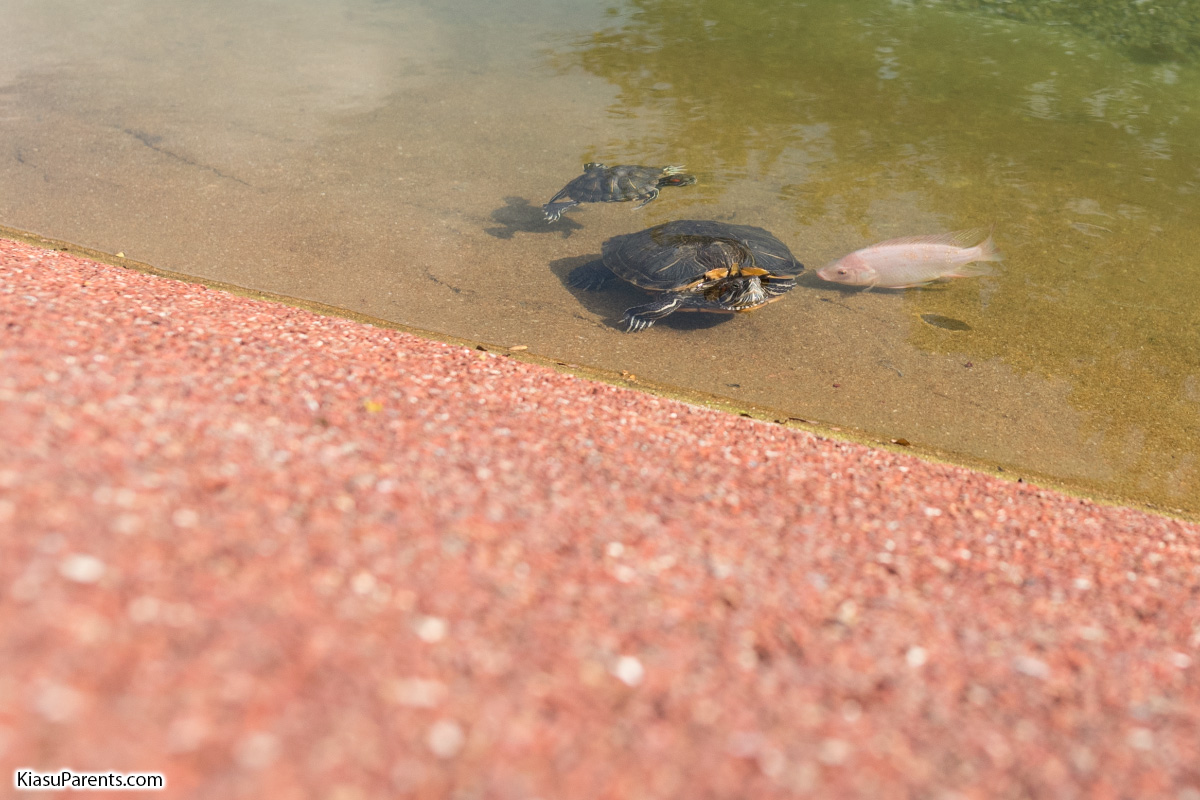 Playground Basic Information
| | |
| --- | --- |
| Opening Hours | 24 hours |
| Admission Fee | Free |
| Recommended Age Group | 2 – 12 |
| Type of Playground | Outdoors |
| Type of Flooring | Sand |
| Handicap-friendly features | – |
| Rest area for parents | Benches around the playground |
| Nearby Toilets / Showers | Public toilets available nearby. Open showers available beside the toilets. |
| Nearby Food / Drinks | Vending machine and water cooler were available near the toilets. There was also a row of restaurants at Punggol Settlement, as well as a convenience store. |
| Nearby Shelter | Sheltered corridor beside the playground or inside The Grandstand |
| Nearby Parking | A small public carpark available just beside the playground. If full, more parking is available at Punggol Settlement. The public carpark was free, but the Punggol settlement was not. |
| Drop off | Not allowed |
Find Tuition/Enrichment Centres