Singapore Brain Development Centre
Singapore Brain Development Centre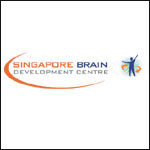 Changing Lives, Unleashing Fullest Potential.
Singapore Brain Development Centre is one of the pioneers in providing Cognitive Development Training for children of all ages.  Together with our mission statement, "Changing Lives, Unleashing The Fullest Potential", our core belief is that every child can fully excel, given the right tools and skills.
We understand that every child is unique, that's why our program is customised to suit your child – in improving your child's overall cognitive development, to make learning easier and faster. We provide you with the information you would need as parents, to make decisions that are right for your child. We are here to listen, and give you and your child hope, where every child can and will be able to maximise his or her cognitive ability.
Our goal is to help fulfill one of the best gifts parents could give to their children, which is intelligence! Contact us today for an assessment to maximise your child's potential through our customised brain training.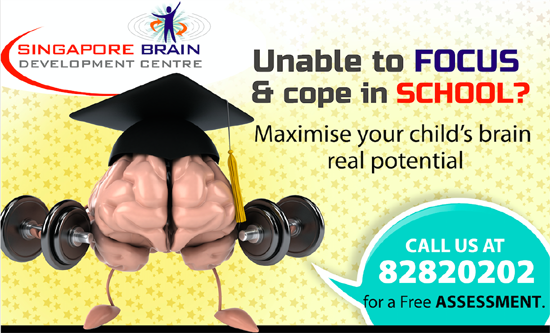 Results You Can Measure – Testimonials:
"My daughter has shown improvement in her Maths within 1 month of joining the programme in Brain training. Before Brain Training: 14 marks for Maths. After 1 month of Brain Training with SBDC: 32 marks for Maths. I am very happy with the results. I like to thank the teachers for helping my daughter," Umma Devi, Daughter, Age: 12
"We see great improvement in my child logical processing skills since he enrolled in SBDC training. He is able to absorb things much faster than before," Mr and Mrs Loh, Son, Age: 7
"Ever since Rianne started the training sessions with Brain Kids, I see marked improvement in her reading skills. From barely managing a-few-word sentence half a year ago, she can now read story books of 20-30pages at one go. In addition to her improved reading skills, she is now much more confident and more assertive now. Therefore, the end result is that she is more vocal now and willing to voice out her opinion. I am glad that I made the decision to join Brain Kids," Liew Yih Huey, Daughter, Age: 6
"Very intensive brain training program. No other such program in the market. Progress is measured every lesson against pre-set criteria. Pre-assessment very accurately pinpoint problem areas. Improvement in speed is very visible. Impossible/difficult brain training test becomes achievable with consistent practice," Ms Celia Ng, sent both children, 8+ & 6+ for SBDC programs
Operating Hours:
Monday – Friday: 12.30pm – 9.30pm
Saturday and Sunday: 9.00am – 6.00pm
Closed only on public holidays
Locations:
East Outlet: 1 Tampines Central 5 #03-16 CPF Tampines Building, Singapore 529508
Central (Town) Outlet: Novena Goldhill Plaza #01-49 Goldhill Podium Singapore 903388
We provide transport services at a minimum cost if you require us to pick-up/drop-off your child to our centre.
Contact us:
T. (65) 62884123, (65) 67844123, (65) 82820202
E. info@brain.com.sg, enquiry@brain.com.sg
Website: http://brain.com.sg
Facebook: https://www.facebook.com/SingaporeBrain
Contact us today for an assessment to maximise your child's potential through our customised brain training!