Singapore Hokkien Huay Kuan Cultural Academy
Singapore Hokkien Huay Kuan Cultural Academy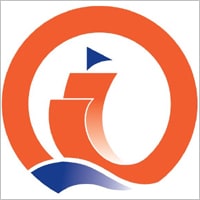 The Singapore Hokkien Huay Kuan Cultural Academy (SHHKCA) is your one-stop learning centre providing Pre-school, After School Student Care, Chinese Enrichment and tuition classes for children aged 4-12.

PRE-SCHOOL (3 -6 years old)
The SHHK Pre-School is a centre that nurtures young toddlers and pre-schoolers as life-long learners who are future ready.
We offer the following services at our Pre-School located at 5 Sennett Road:
Nursery 1 (N1) – 3 years old and Nursery 2 (N2) – 4 years old
Kindergarten 1 (K1) – 5 years old and Kindergarten 2 (K2) – 6 years old
Programme Timing
Full Day – 8.00am to 3.30pm
Half Day (AM) – 8.00am to 12.00pm
OUR UNIQUE PROGRAMME
Strong Chinese Immersion Programme
Living Garden – Appreciation of the Environment (observation, cultivating and harvesting)
Social and Character Development – values, role-playing, applied daily life skills
Arts, Music & Movement Engagement – exploration, experiment, creation) and motor skills development
After School Student Care (7-12 years old)
SchoolAfterSchool (SAS) is a wholesome and holistic after school care for students aged 7 – 12. Students are immersed in a bilingual speaking environment with well-designed programmes to develop their character, cognitive and speech competencies, while inspiring their creativity.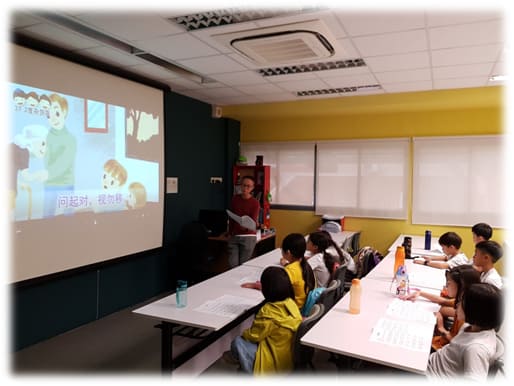 Dedicated, qualified personnel to devote time and attention to each individual child
Daily nutritious meal + tea break
Warm showers in private cubicles
Well equipped open concept play area for games to stimulate thinking, develop their motor skills and team spirit
Fully air conditioned facilities
Cozy corner with variety of books accessible to all children
Organised excursions during school holidays (Optional)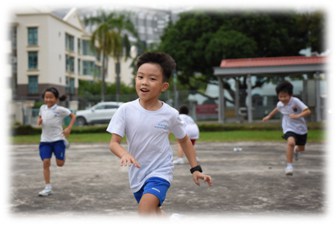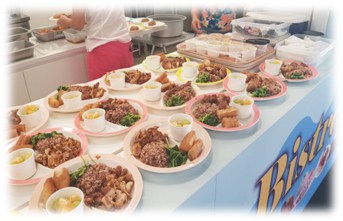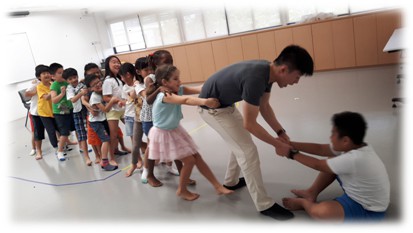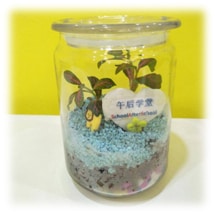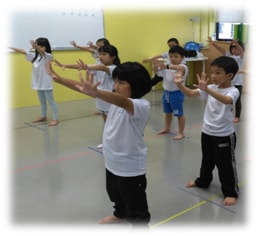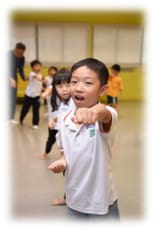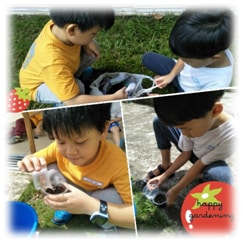 Our Value-Added Enrichment Programmes
Besides daily homework guidance, key programme highlights include curriculum and theme-based learning to help each child discover their strength and learn problem-solving and life-skills such as Teachings of Chinese Sages and Recitation, Chinese Speech & Drama, Creative Arts.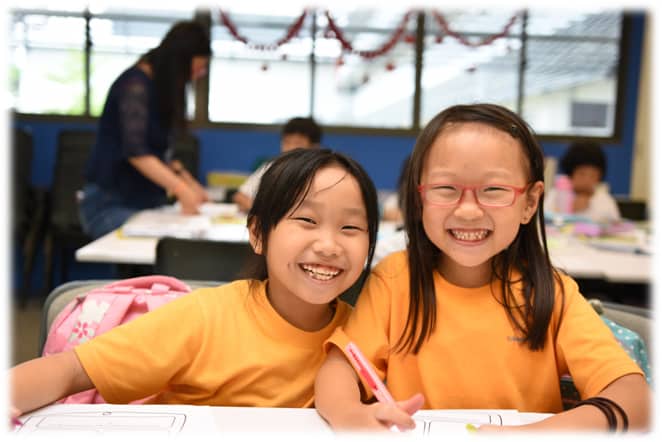 We provide learning support to help you bring out the best in your child
Homework Supervision
At the Centre, our After School Care Facilitators will guide and ensure homework are completed each day.
Instilling Good Learning Habits
We provide a designated study area, and a structured and conducive learning environment to help students develop good studying habits.
Parent-Teacher Communication
We provide each child with their personal notebook to record their list of daily school homework, to-dos and completed assignments, to help parents keep track of their child's progress.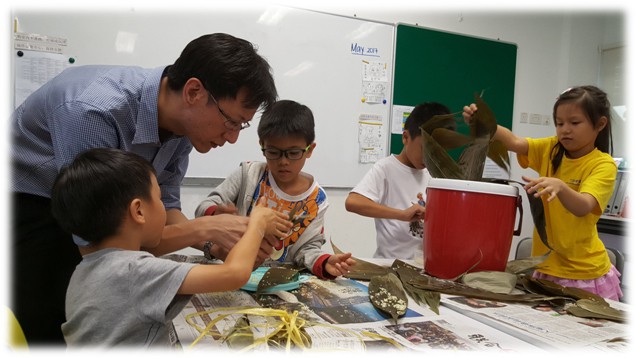 Parent-Child Sessions
We organise regular Parent & Child sessions 亲子会 incorporating festival elements that celebrate our heritage, to help develop and strengthen parent – child bonding.
For more information on After School Student Care, feel free to contact us at the following:
Tel: +65 6589 9500
Email: SAS@shhkca.com.sg (Sennett); SASTPY@shhkca.com.sg (Toa Payoh)
Opening hours
Monday – Friday
1.30pm – 7.00pm  (school days)
8.00am – 7.00pm  (school holidays)
Branches
5 Sennett Road S466781  
397 Lorong 2 Toa Payoh S319639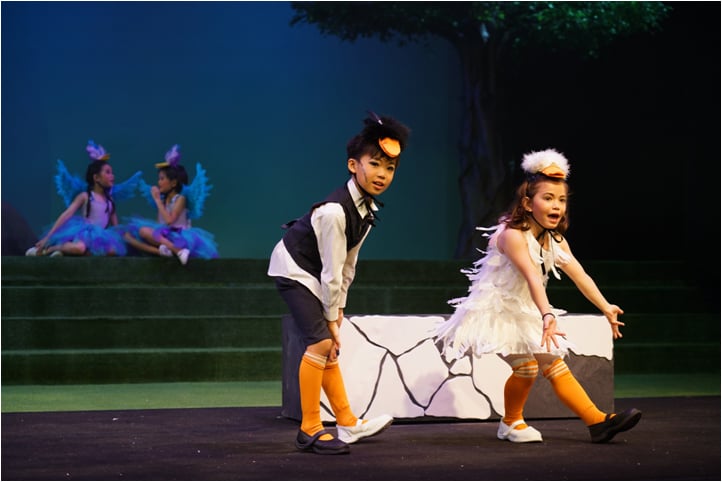 CHINESE ENRICHMENT CLASSES (18 months – 16 years old)
At SHHKCA, we also provide a range of children's programmes to compliment your child's learning in school.
These programmes aim to develop and strengthen social and cognitive skills as well as equip them with future-ready competencies
Chinese speech and drama
Chinese creative writing
Chinese Enrichment (Foundation and Consolidation)
Broadcasting
Pre-school Chinese and Fun Chinese
Cherry Tots
Calligraphy
TUITION (7 – 12 years old)
We help your child develop key skills in learning English, Chinese, Math to Coding & Robotics.
Our teachers are trained in these areas and familiar with MOE-syllabus. We use a range of interactive teaching techniques to engage students in lessons and motivate them to study.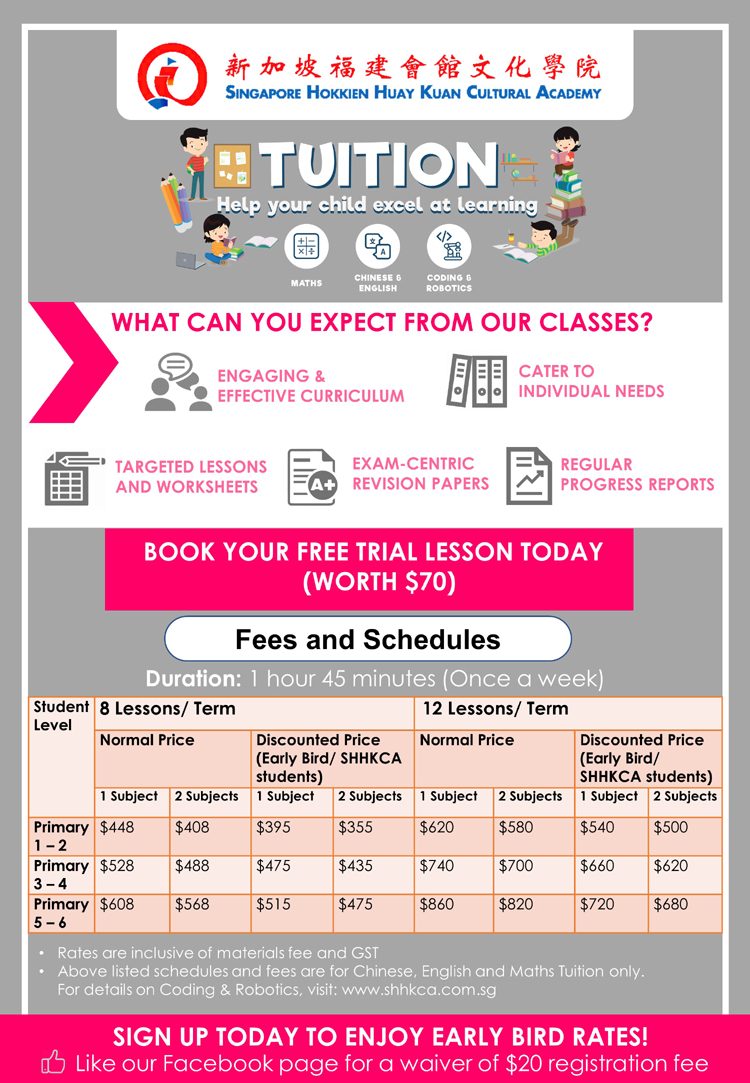 Call us now to find out more!
6589-9500
Find Tuition/Enrichment Centres