SL Education Centre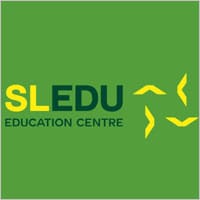 Established in 2005, SL Education Centre is a centre you can trust. We aim to establish ourselves as a centre where students find themselves in good hands. At SL Education Centre, you can be assured of our commitment and passion in helping students reach their full potential.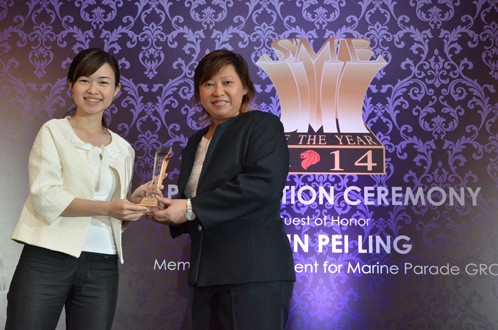 We have recently opened an affiliated company, SL Learning Hub Pte Ltd, aimed with similar objectives to help students.
The tutors at SL comprise of qualified and trained teachers, former teachers and specialists with extensive experience in their respective fields. We specialise in English, Mathematics, Science and Accounts.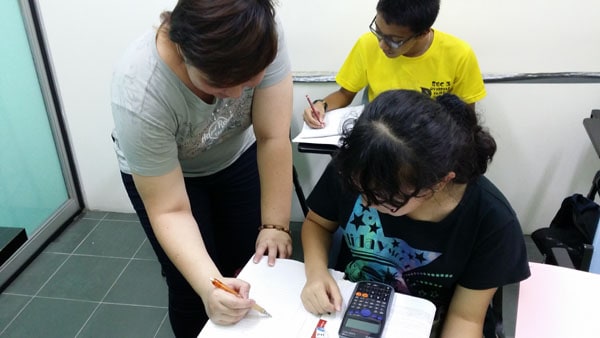 The learning outcomes of our Primary English, Math and Science programmes are aligned with the syllabus requirements of the Ministry of Education. In addition, we pride ourselves on 2 main focuses to make learning meaningful and enjoyable for our students. They are :building students' solid foundation in the subject content and developing students' critical thinking skills.
English (Primary 3 to 6)
We cater lessons to equip the students with the relevant grammar knowledge that they need to know at each level.
We introduce strategies and techniques to help the students in the various components of English such as Editing, Grammar Cloze, Synthesis and Transformation, Comprehension open-ended and Composition Writing.
We also incorporate fun and interactive activities to expand the pupils' vocabulary bank and improve their oral skills.
Maths (Primary 3 to 6)
We aim to use appropriate methods to teach critical thinking skills so that they are able to apply them to related mathematical questions.
We also emphasise on conceptual understanding and analytical skills on PSLE tested topics and stretch the learning curve with enhanced-learning resources.
Science (Primary 3 to 6)
We equip the students with the relevant Science knowledge through engaging and interesting lessons.
These include group discussions, Science experiments, holiday workshops as well as hands-on activities to develop students' interests.
In addition, we also teach the students strategies and higher thinking skills to answer multiple-choice questions and open-ended questions.
Elementary Maths ( Secondary 1 to 5)
We offer Express and Normal (Academic) courses and teach based on the syllabus provided by the Ministry of Education. We aim to help students in acquiring the concept and in developing the process skills for the subject. This, in turn, helps them to develop the problem solving skills, and to reason logically in any Mathematics application and related disciplines.
Additional Maths (Secondary 3 to 5)
We offer Express and Normal Academic courses. Students will be taught based on the syllabus. The knowledge of the concept is essential and the applications of these concepts are equally important as well. As such, we will equip students with the know-how approach to these sums and guide them with explanations and illustrations. We will also provide many practice papers to drill and intensify the practices in building confidence for the subject.
Science (Secondary 1 to 5)
We offer lower secondary science as well as sciences at upper secondary level. 
At lower secondary level, we will be providing students with the appropriate skills and nurture the spirit of inquiry in the sciences. As the subject is divided into three parts – Physics, Chemistry and Biology – students will be taught the overview and the appreciation of these subjects to the principles and theories.
At upper secondary level, Lessons conducted to emphasise on the understanding and application of scientific concepts and principles through illustrations and lively discussions.With these discussions and exercises, we hope to reinforce the understanding and knowledge to these subjects. Practices will intensify few months before national examination,and will be focusing on answering well for their written papers.
We offer pure sciences as well as combined sciences on separate sessions.
Principle of accounts
We hope to develop an understanding of the principles and concepts of Accounting. We aim to guide our students and train them in applications in a variety of business situations so that students can relate and respond suitably. We will also provide intensive practice papers for the preparation for the national examinations.
Maths (H1/H2)
We aim to provide an in depth understanding to the subject and guide the students to acquire the necessary concepts and skills for continuous learning. Students will learn to develop thinking and problem solving skills, and apply these skills to reason logical
Physics: H1/H2
Students will be covered extensively for the preparations of the 'A' Level Examinations. We aim to create imagination and encourage creativity in class, and hope that students will develop and interest in the subject.
Chemistry: H1/H2
We will cover extensively and will provide sufficient preparations for the 'A' Level examinations. They will also be taught the applications in solving the real world problems and we hope that students will use their knowledge and apply it in future.
Find Tuition/Enrichment Centres