The Grandstand Playground
The Grandstand Playground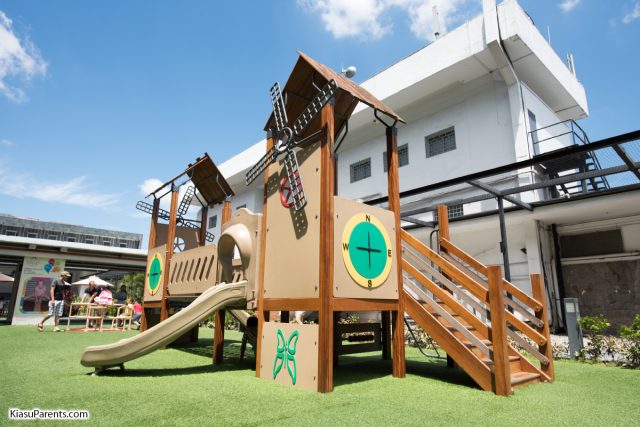 The Grandstand is a great family hangout.  Home to one of Singapore's biggest indoor playground, Fidgets World, and a couple of eateries with play areas such as E-Sarn Thai Cuisine and Latte e Miele,  plus free parking to top it off, it is probably no surprise that our family loves hanging out at The Grandstand.  And within The Grandstand, there is a free outdoor playground for shoppers to enjoy.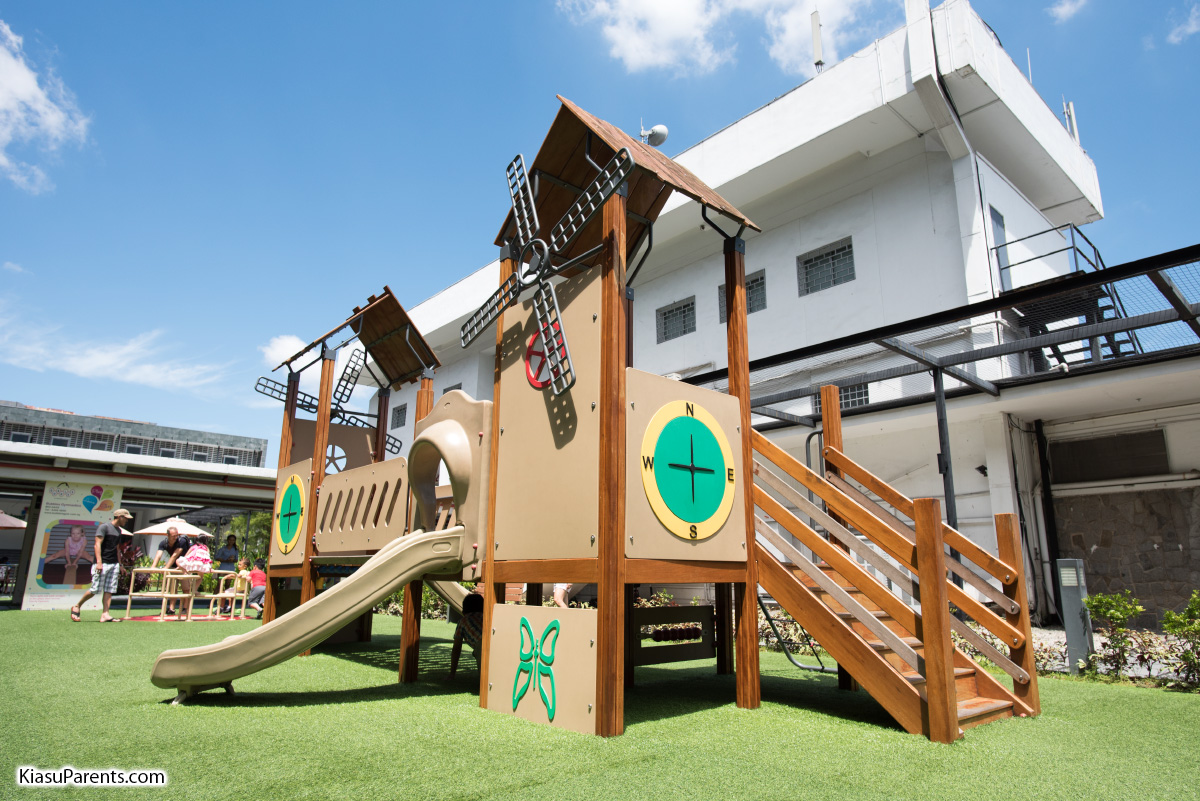 The playground may not be very big and it is frankly quite scorching hot in the afternoons, but I loved that it was an inclusive playground with wheelchair-accessible merry-go-round and accessible swings.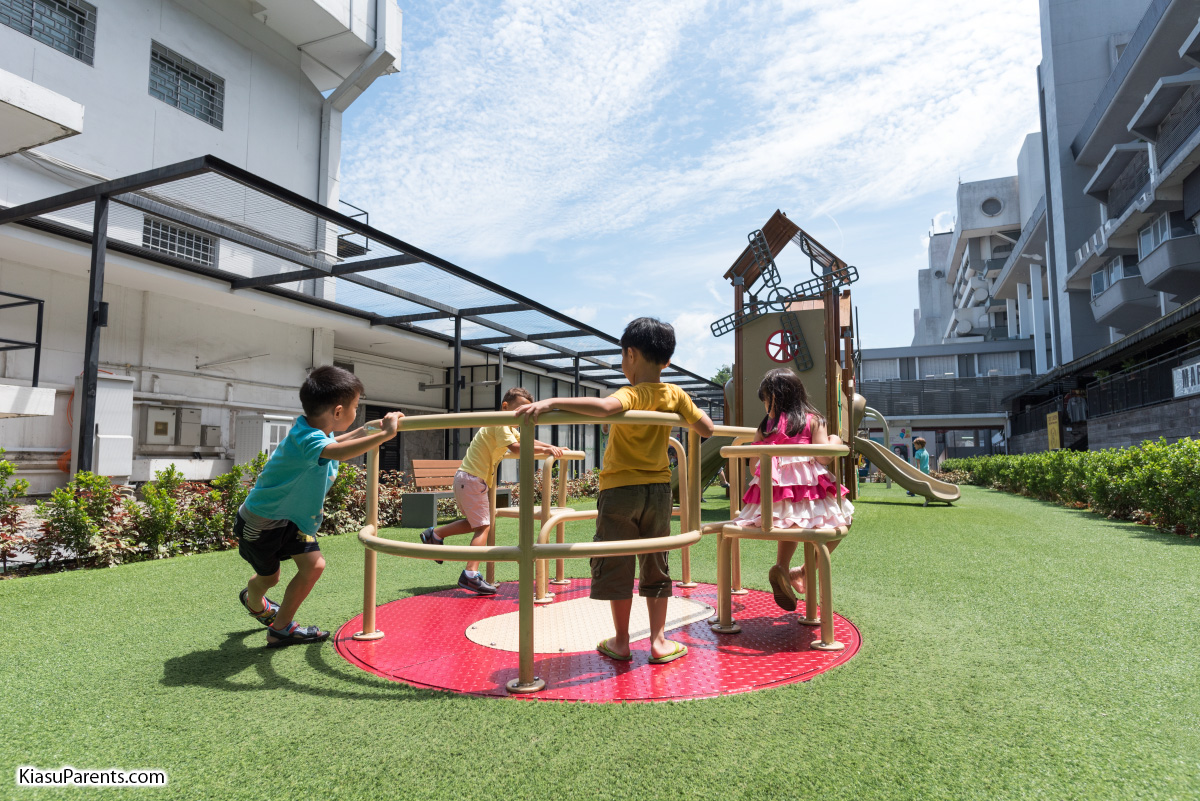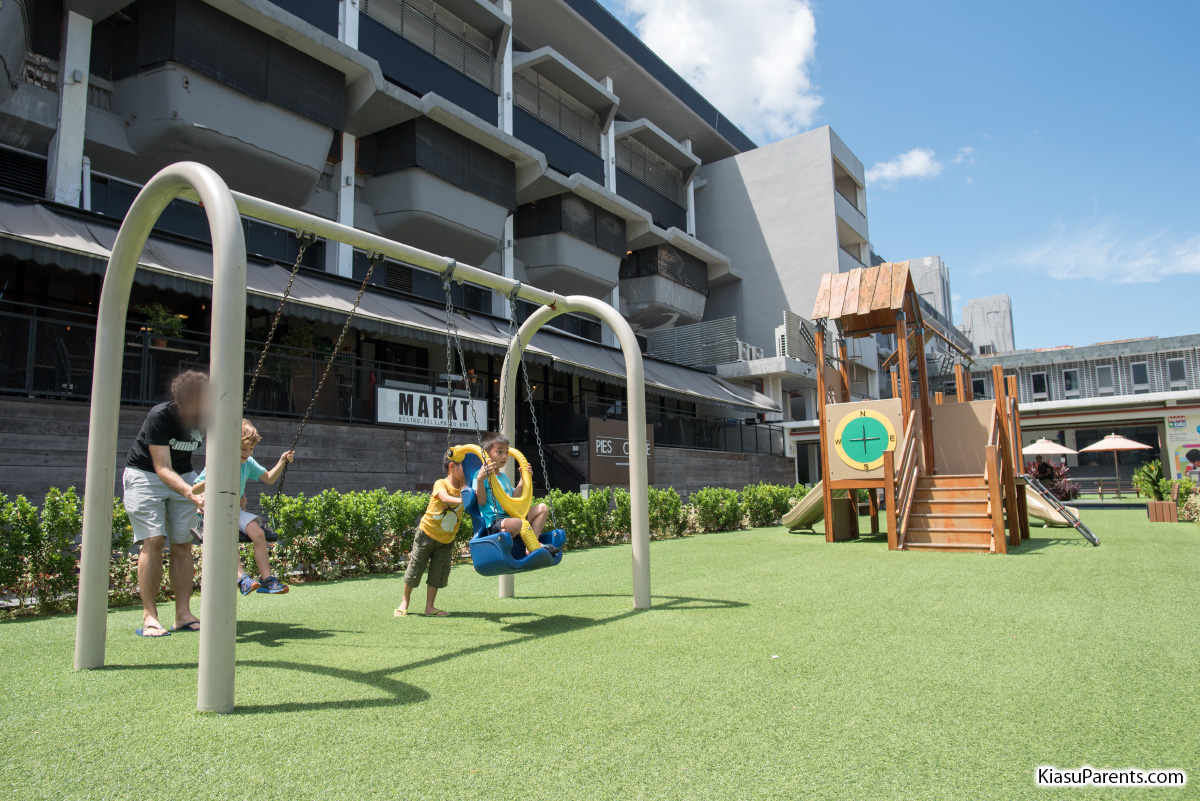 Also, by the side, kids could play hopscotch.  And there was even a little track where they could bring their scooters to scoot around.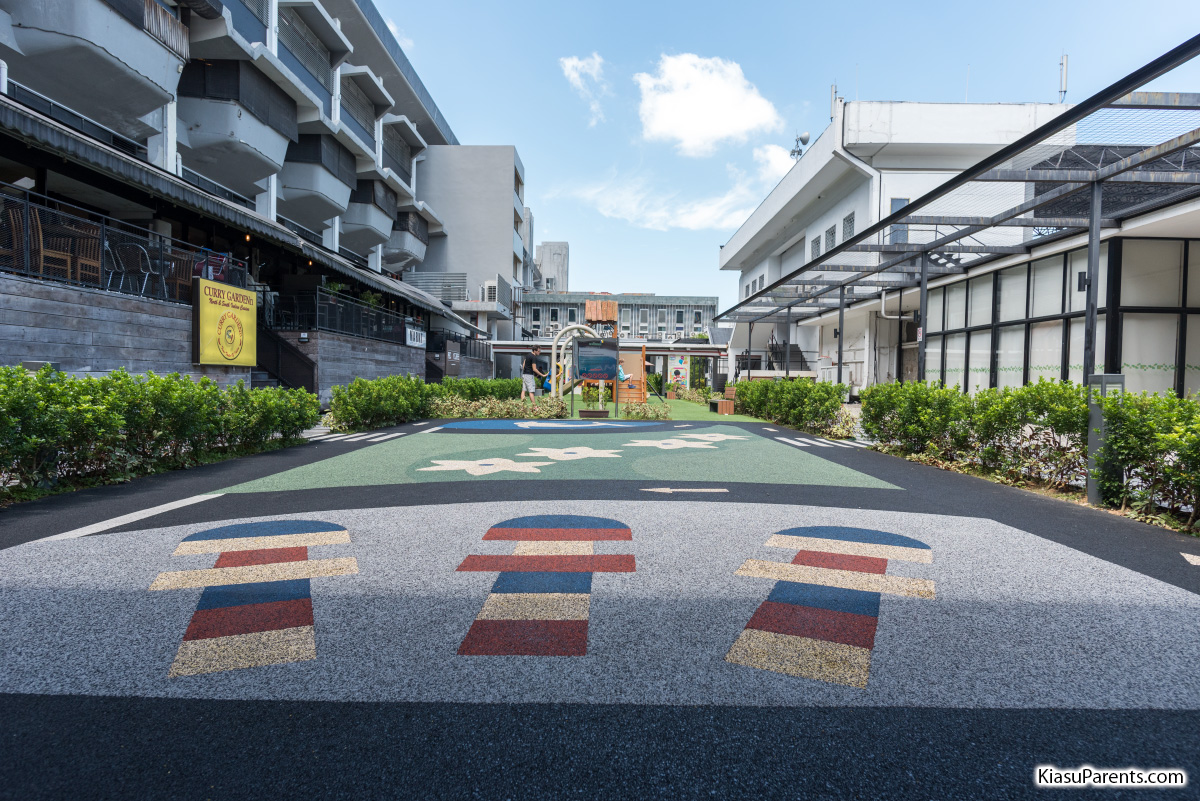 Playground Basic Information
| | |
| --- | --- |
| Opening Hours | 10am – 10pm |
| Admission Fee | Free |
| Recommended Age Group | 2 – 12 |
| Type of Playground | Outdoors |
| Type of Flooring | Grass / Rubber |
| Handicap-friendly features | Wheelchair-accessible merry-go-round and accessible swings |
| Rest area for parents | Benches around the playground, or one of the cafes just beside the playground |
| Nearby Toilets / Showers | Toilets were available within The Grandstand |
| Nearby Food / Drinks | There was a row of cafes just beside the playground. Within The Grandstand, there was also Giant Hypermart if you want to grab a bottle of water or some titbits. |
| Nearby Shelter | Sheltered corridor beside the playground or inside The Grandstand |
| Nearby Parking | Use The Grandstand's carpark |
| Drop off | Not allowed |
Find Tuition/Enrichment Centres