The Learners Council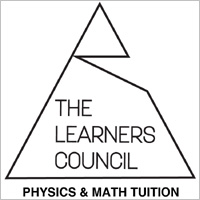 Founded by Ex-Head of Department (Physics) of RI, The Learners Council specialises in Physics and Mathematics tuition for IP, O-Level and A-level Program. Also available are primary and lower secondary tuition programs that offer students a fast-track to higher learning. Majority of students score "As" due to a unique combination of dedicated teaching and smart learning techniques.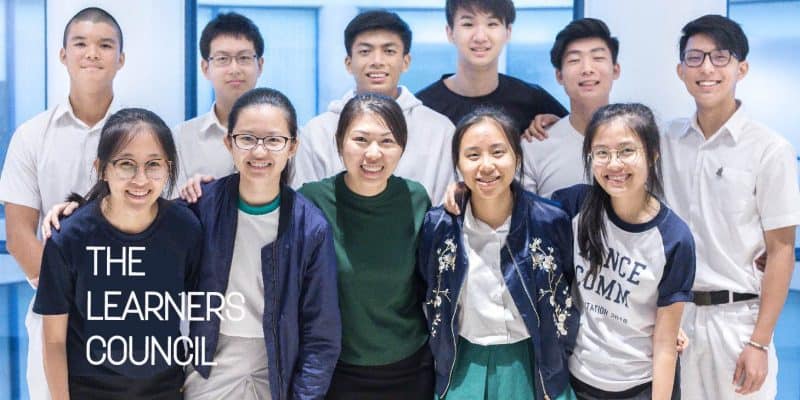 Why choose us: With a track record of producing close to 100% 'A' for Physics in O-levels, and 80% 'A's for A-levels, The Learners Council is the tuition centre for parents and students who want results.
With more than 3 years of successful track record, The Learners Council is the preferred tuition centre for IP and non-IP students. Students get the education they deserve:
√ Experienced and award-winning teachers from top schools
√ Personalised coaching
√ 24/7whatsapp support
√ Engaging and fun learning
√ Superior teaching based on the impartation of not only knowledge, but critical thinking and valuable exam techniques.
The Learners Council goes beyond to ensure each child succeeds.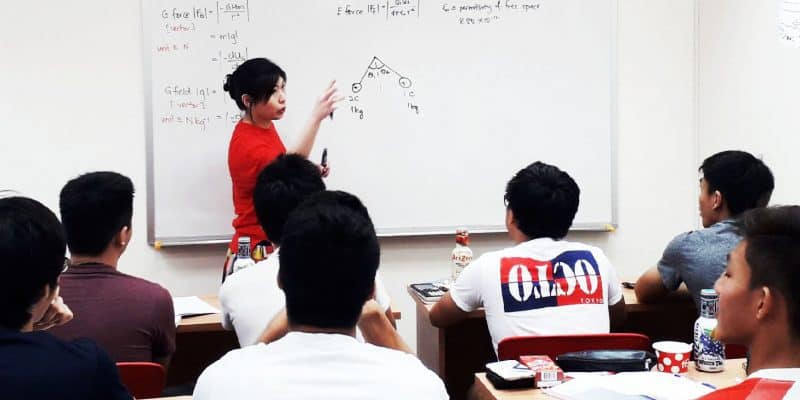 How? Our difference lies in our team of top, dedicated teachers.
"Ultimately, it isn't simply imparting subject knowledge, we want to motivate the student and find effective ways to make difficult subjects enjoyable for them and to show them that it is possible to go all the way from the bottom to the top." Ms Jasline Hong, founder of The Learners Council
Read about of satisfied students and parents:

"Thanks so much for pulling me out of the Physics dumps and honestly you're the best teacher I could ever ask for. I've never written a single teacher's day card in my life but you're like the most passionate and dedicated person ever so I had to write one. I am really thankful for all the physics marathon 4 hour long sessions you had with us, and all the late nights you spent preparing the materials or answering our 1 am study questions. It kinda felt as if you were mugging with us the whole way. And also, I'm really grateful for all the time you may have sacrificed with yourself/your family to help us. I don't think I'll ever meet a teacher as amazing as you and I'll miss you so much after finishing As. "
Student Kristen Tay
Raffles Institution (Class of 2018)

---
"I'm glad that I decided to attend lessons at TLC as my grades have improved by 3 bands in just 3 months. Ms Hong's systematic approach allowed me to grasp key concepts easily and her personalised teaching style also allowed me to clear any doubts I had and ultimately achieve a higher score in my common test."
Student Tan Yan Lyn (Current Student)
Raffles Institution (Class of 2018)
---
"Thanks for being one of my favourite teachers Ms Hong! Always so kind and answering whatever questions I have, even at crazy hours. Thank you for inspiring me to work hard for Physics and making me love the subject I thought I hated. I will make sure I will work even harder for future exams and excel in every aspect of my life. Thank you Ms Hong!"
Student Liu Jia Wei (Current Student)
Raffles Institution (Class of 2018)
---
"I enjoy physics lessons here as the groups are small and this helps to customise my learning. Lessons are very effective as the questions challenge me to reach a greater understanding of the concepts learnt. Ms Hong is also very patient with us, making sure we are clear of the concepts. Before coming for Ms Hong's lessons, I was failing my physics. However, after attending her lessons, my grades have improved drastically from U to B. My interest in physics has also deepened and I enjoy learning physics more now."
Student Amanda Leow (Graduated with "A" at A-levels)
Raffles Institution (Class of 2016)
---
"Jasline, just wanted to send you a note of appreciation for your work with Natasha,.. from F to A+ for recent exams… She is over the moon. Thank you."
Parent of Natasha Goh (Achieved "A1" at Year 4 IP Programme)
CHIJ IP (Class of 2016)
---
"In Chelsea's recent school practical test, Chelsea scored A1 (75%) in Physics… Her father was pleasantly surprised on her great improvement. I told him that it was so because Chelsea has been under good quality tutorship"
Grandfather of Chelsea Gan (Class of 2018)
CHIJ St Nicholas Girls' School Secondary
Click to read more testimonials
---
Programmes available:
Conveniently located 5 mins from Sixth Avenue MRT station: Guthrie House, 1 Fifth Avenue #03-06, Singapore 268802
CALL us to enquire>>82924288
Find Tuition/Enrichment Centres