The Physics Cafe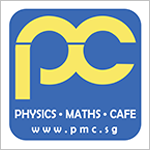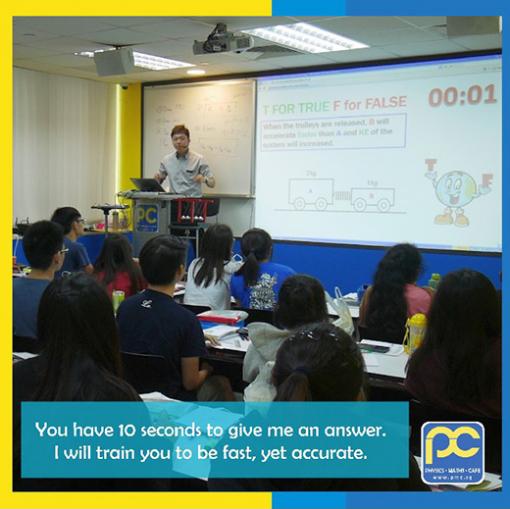 Is tuition necessary?
"No, it is not necessary. In fact, many things in life are not necessary. However, it will be very fortunate to be able to choose your own tutor. We have to accept that the trend today is very different. Students who go for tuition are not weak academically or 'kiasu' in nature. They simply want to choose their own tutors to guide them along the way as they understand that a good lesson will save them a lot of time, shorten their learning curve and leave them with more time for other things. While I do not think it is very 'cool' to have tuition or tuition is necessary. Not having tuition is not something to boast about, we must accept that every individual has their own priority in life."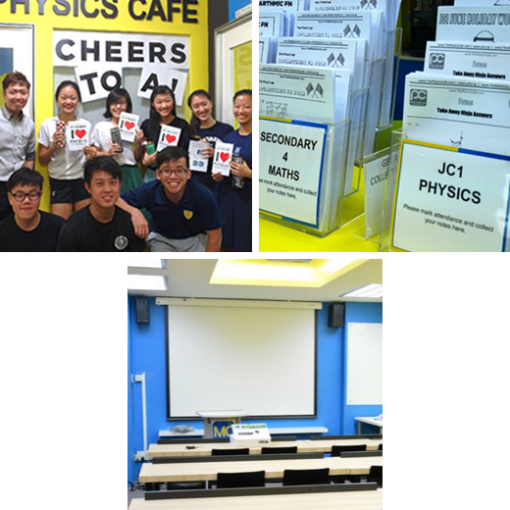 "Our classes are sold out every year! Last year, we had a record breaking 1000 students. So many that we have to expand and leave our Bishan and Marymount tuition centre. We are now as big as half a football field and 3 mins walk from Toa Payoh MRT. Our new place is really the coolest tuition centre in Singapore. We have our own lecture theatre, in-house cafe, exclusive study rooms, digital library and even our own shuttle bus. And most importantly, we have the best teachers in Singapore!"
Why is everyone coming to The Physics Maths Café for tuition?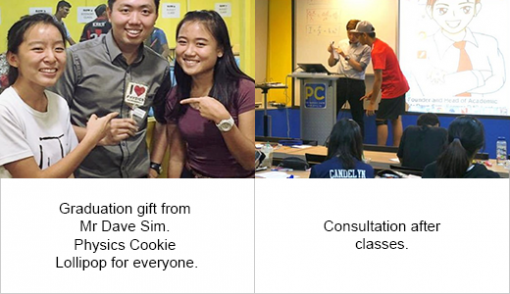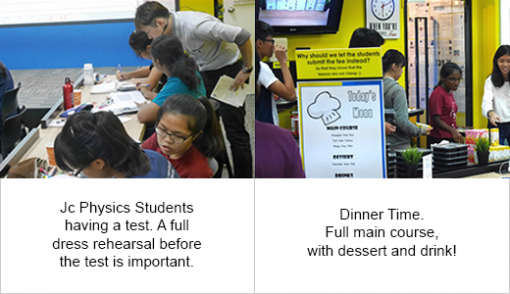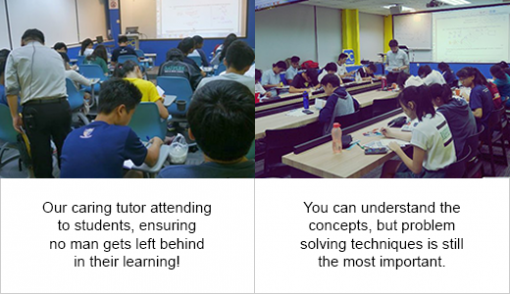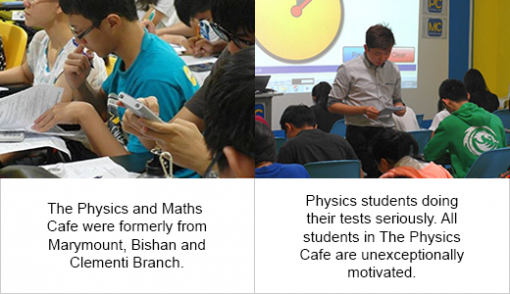 The Physics Cafe has given me, by far, the best tuition experience I've ever had. Mr Sim is able to understand and empathise with students' struggles and help us accordingly. He is patient and is always willing to answer any of our doubts. His teaching capabilities are simply put.. superior. He has the knack for explaining concepts in a way that anyone can understand by making it relatable. He draws links from chapter to chapter whilst going into the crux of every topic, allowing us to see the Physics syllabus from both macroscopic and microscopic views. In secondary school, Physics was always my most hated subject. I disliked how there seemed to be so many hidden elements to a single concept, and that none of my teachers could offer me reasonable explanations as to how things really worked. So yes, I memorised my way through 'O' Levels. Not fun. Boring. But I remembered being mindblown after my first lesson with the Physics Cafe. Gone were the "Don't ask so much, just answer like this" days. Mr Sim ensures that every possible lingering question any student has is answered. From then on, I started gaining confidence and interest in the subject. May I also say that the Physics Cafe has the best staff ever. And honestly, their planning skills are superb. You can always trust them when you need help. They take care of your welfare so well you'll start to wonder what else they can come up with. From shuttle buses home, free food, free coloured pens, to even a gigantic vending machine.. I have no idea. Hands down the best. Just enrol. Right now.
Pang Shi Hui, AJC 2016
"I have never passed a physics test in JC except for the mid years and prelim where I miraculously improved after attending his divine weekly lessons which equipped me with critical exam skills necessary to solve physics
questions. He had also offered an invaluable perspective from the lens of a paper setter. It is unquestionable that my physics revision has become more efficient and effective with Mr sim, who is able to point out the key points and techniques to tackle different types of questions. I would definitely recommend my friends to join physics cafe if time can rewind." 

Cheung Song Ting, DHS
"I definitely would not regret my choice attending The Physics Cafe. Despite starting tuition later than most of my peers, I would say that I have learnt alot thus far. Lessons are at a comfortable pace enabling me to be able to understand the lesson and each chapters taught well. Distance may be  hassle as I live in the east, but it is definitely worth the trip and I can truthfully say that I have learnt something new in every lesson since attending classes here. I would definitely recommend this tuition to my friends."

Jonathan Lim Ming En, MJC
Branches:
The Physics Cafe Central West – Bukit Timah Shopping Centre
(Beauty World MRT) 1 minute walk from Beauty World MRT
170 Upper Bukit Timah Road, #18-01 Singapore 588179
The Physics Cafe Central – Goldhill Centre
(Novena MRT) 3 minutes sheltered walk from Novena MRT
187B Thomson Road, Goldhill Centre Singapore 307630
The Physics Cafe Central East Flagship – Singpost Centre
(Paya Lebar MRT) 1 minute sheltered walk from Paya Lebar MRT
10 Eunos Road Singapore Post Centre
#01-207 Singapore 408600