Thinker Education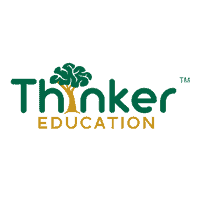 Mathematics Specialists with a Difference
We are an enrichment centre based in Singapore that specialises in Mathematics tuition. Our focus is to hone your child's problem-solving skills, which is the heart of Singapore Mathematics framework.
The curriculum is designed to build confidence and foster interest in Mathematics by developing your child's conceptual understanding across the spiral curriculum.
We believe that learning Mathematics is more than just learning concepts and skills. Learning is by doing. With this as our philosophy, we ensure that every lesson is an enriching learning experience that deepens your child's understanding of Mathematics in a fun and engaging way.
Primary Mathematics Programme
Lovingly crafted to tailor to the individual learning needs of each student, handouts are thematically organised. Every topic is constantly curated and updated by our dedicated team of curriculum writers to reflect the latest trends in the syllabus and examination questions.
Each worksheet is organised in an organic manner, beginning with a review of prior learnt concepts "Let's Recall!", then diving into the different concepts in "Let's Learn". Finally, after a series of progressively challenging drills, the student gets to attempt simulated examination questions to gain mastery of the topic in the section "Let's Solve!".
Fortune favours the brave, and the advanced learner is rewarded with a well-deserved sense of satisfaction when he attempts the challenging additional questions under "Let's Stretch!" In the last section, the teacher then concludes the topic by recapping the concepts that have been gone through.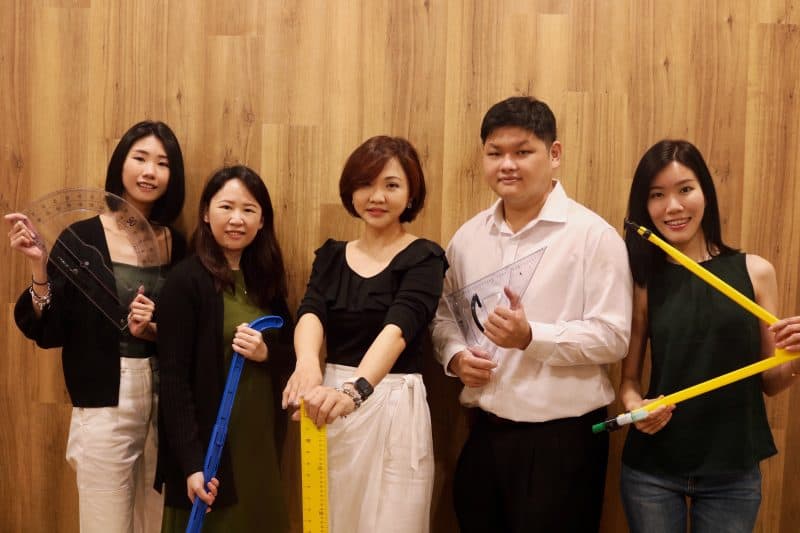 Secondary Mathematics Programme
Thinker Secondary Mathematics programme is designed based on cognitive conceptual approach. The structured spiral approach facilitates the understanding and mastery of mathematical concepts. Thinker Secondary 1 programme focuses on the connection between pictorial and abstract to ease the transition from model approach to algebraic approach of solving problem sums. The curriculum is designed to provide a strong understanding behind algebraic concepts to have a good foundation in the basics of algebra.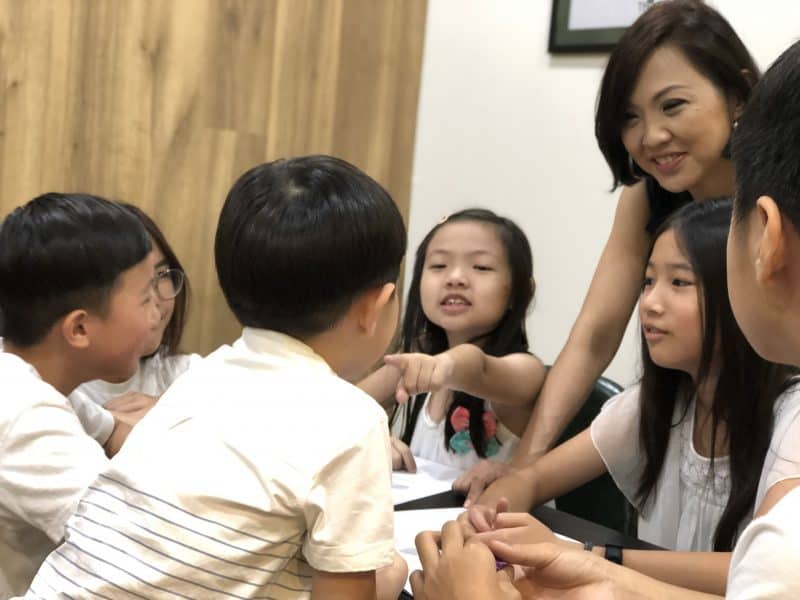 Testimonials
At Thinker, we strive to create a positive learning environment for every child in the learning of Mathematics. We are glad we have made a difference in another child's life.
Primary 6 Testimonial
"I am thankful to Thinker as they ignite the joy of learning Mathematics to my son. My son has gained confidence in answering the Mathematics questions, especially during P6 when the questions started to get tougher and required higher order thinking skills like applicative and deductive skills.
The materials are of good quality and progressive, as it scaffolds the concepts well. This has helped my son to gain confidence as he progressed through his P6 year. Coupled with the coaches' patience and experience, he was able to be ready for his examinations and excelled in his examinations.
The greatest gain was not his academic results, but in his character development. Thinker has encouraged him to persevere and think out-of-the-box. The teacher student relationship between the coach and him was great and he often shared with us the coaches' feedback and explanations to more efficient ways to solve Mathematics questions.
The post-PSLE programmes were great as Thinker look for ways to extend their love for Mathematics, giving them a headstart for the Secondary Mathematics curriculum. I am grateful for the quality teaching, patience of the teachers and the caring environment in Thinker."
— Mdm Teo, Parent of Joel Chua (Henry Park Primary School)
"Our son enjoyed attending his 'O' level Additional Math enrichment lessons delivered by Thinker Education. We, the parents, would like to say a BIG thank you to all the teachers and staff at Thinker Education, especially Coach Jasmine. Yan Zhi has been with Coach Jasmine since he was in Primary 5. In Upper Secondary, he is taught by Coach Samantha. The teachers at Thinker Education are proficient and competent. At the same time, they are also caring and thoughtful.
A supportive environment will have an important impact on a student's educational experience. The teachers here provide encouragement and are dedicated in their roles and responsibilities. After attending the enrichment class, my son has shown an improvement and better performance in Mathematics. He has also developed a keener interest in the subject and cultivated responsible attitude towards learning."
— Mrs Ong, Parent of Yan Zhi (ACS Independent)
Available Levels
Primary

Primary 1
Primary 2
Primary 3
Primary 4
Primary 5
Primary 6

Secondary (Express/IP/IB)

Secondary 1
Secondary 2
Secondary 3 Additional Math
Secondary 3 Elementary Math
Secondary 4 Additional Math
Secondary 4 Elementary Math

Junior College (H2 Math)

Junior College 1
Junior College 2
For more information and registration, please call or whatsApp us at 9831 9770.
Find Tuition/Enrichment Centres