Thomson Paediatric Centre (Katong)
Thomson Paediatric Centre (Katong)
Type of Service: Healthcare
Address: 148 East Coast Road, Singapore 428836
Telephone: 6636 3808
Thomson Paediatric Centre (Katong) is part of the paediatric department of Thomson Medical. As a member of our parent, Thomson Medical group, we are able to tap on the latest medical research and advanced technologies to provide your child with the best medical care and advice.
Thomson Paediatric Centre (Katong) is a holistic one stop solution for both paediatric & paediatric dentistry services, covering a child's health from infancy to adolescence.
Our team of medical professionals, Dr Ian Ong, Dr Badrun & Dr Tabitha work closely together, offering a complete approach in developing and nurturing a healthy child.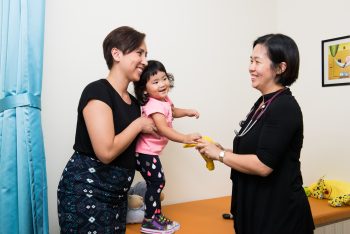 Thomson Paediatric Dentistry (Katong)
Dr Badrun, Paediatric Dentist
Dr Tabitha Chng, Paediatric Dentist
Contact number: 62551771 / 6636 3808
Find Tuition/Enrichment Centres