Triumphant Kids Learning Centre
Triumphant Kids Learning Centre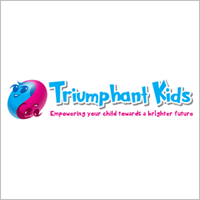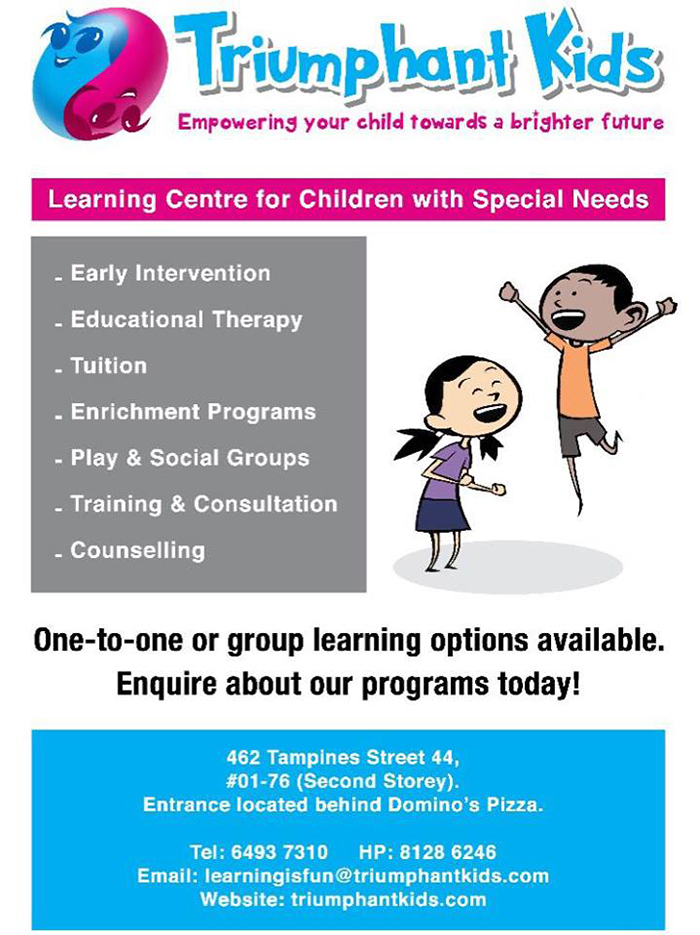 Triumphant Kids seeks to effect positive changes in the lives of children with autism and special needs so that they could reach their highest potential through the provision of ethical and professional specialized early intervention, educational therapy, tutoring and related services in either one to one or group setting. Triumphant Kids firmly believes that all children equipped with the support of their families and the professionals, possess the competence to achieve excellence in various aspects of their lives.
We employ methodologies that are eclectic and sensitive towards your child's learning needs. We believe that every individual kid is unique and there is no "one size fits all" solution towards achieving their developmental goals.
With that in mind, we put into perspective the developmental milestones of a typical child and help our students achieve these milestones as much as possible.
We also believe in addressing developmental discrepancies by harnessing the strengths of our students so that they can be confident and self-assured individuals who possess the healthy self-esteem to improve from their weaknesses.