Woodlands Waterfront Park Playground
Woodlands Waterfront Park Playground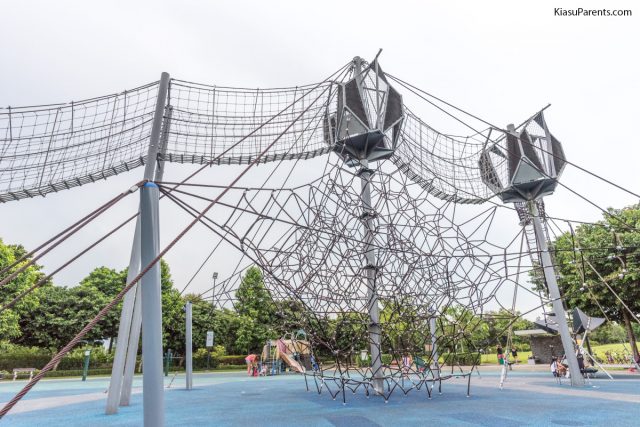 Type of Service: Playgrounds
Address: 6A Admiralty Road West, Singapore 759956
At the centre of Woodlands Waterfront Park, there is a large children's playground with play equipment catered for children both young and old.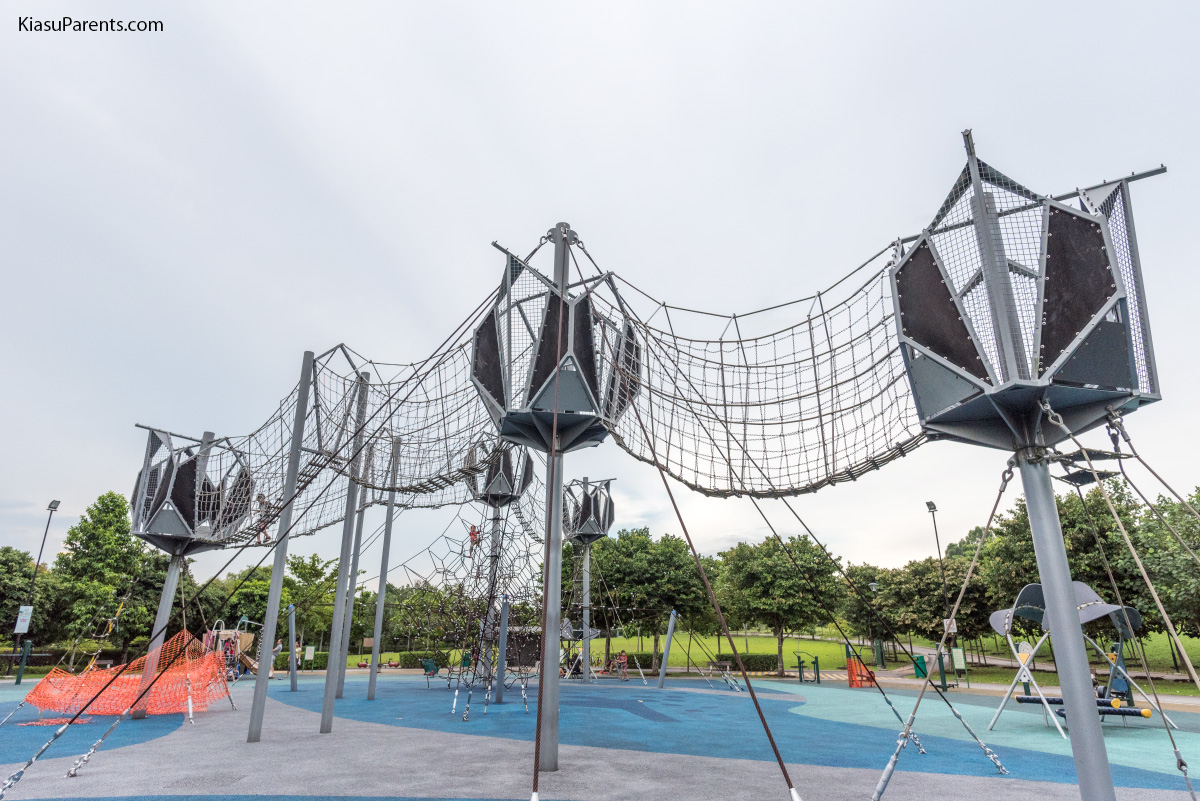 The main play sculpture is a huge net sculpture that was very tall.  Definitely not meant for young children.  The signboard at the playground said that it was meant for children age 13 and above.  You may want to use your own discretion, depending on your child's ability to decide whether they would be able to play here.  My children were climbing up since they were 4 years old. :p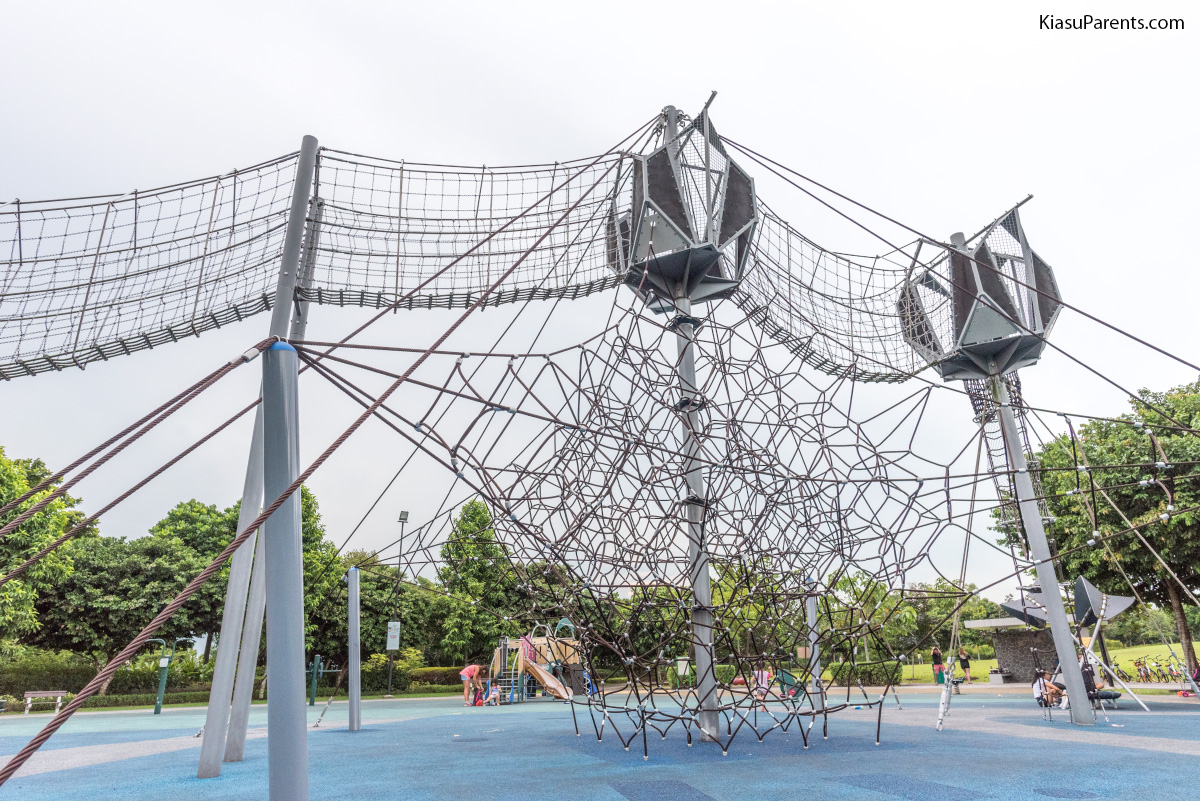 For younger children, there was a toddler section by the side.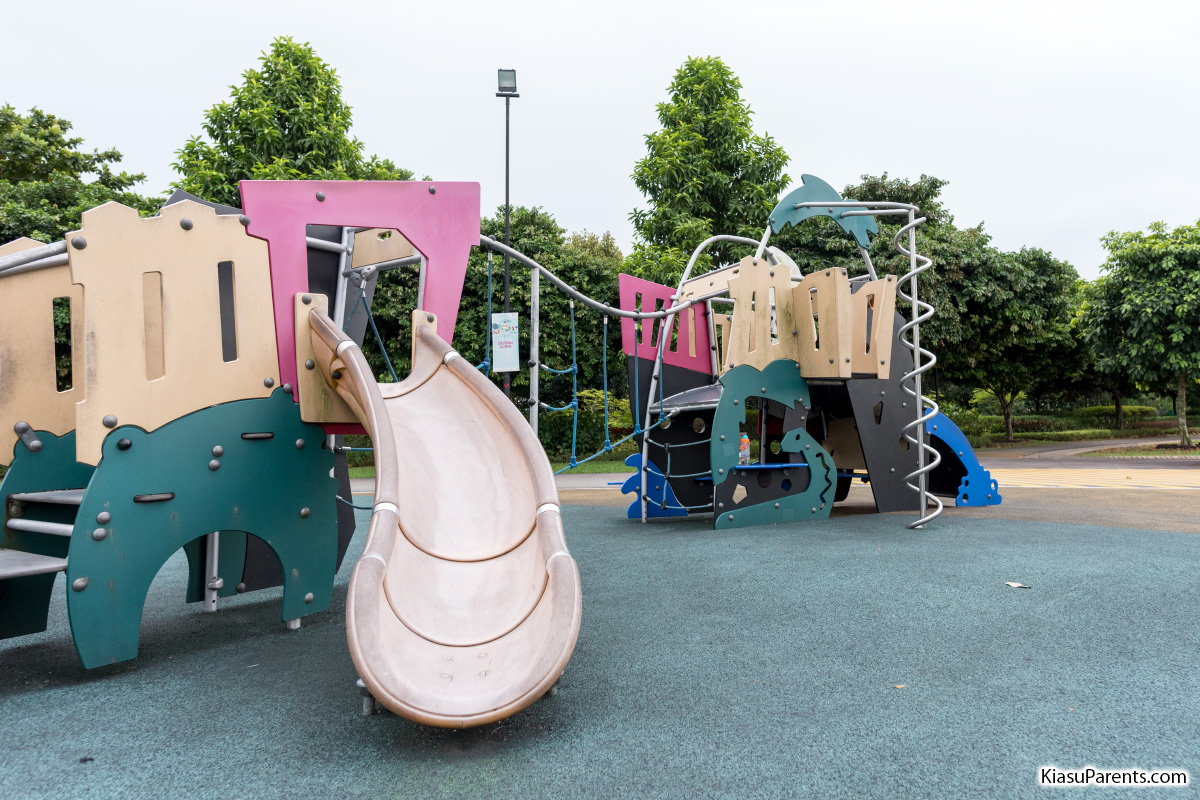 There were also a couple of springs bouncers around the toddler area.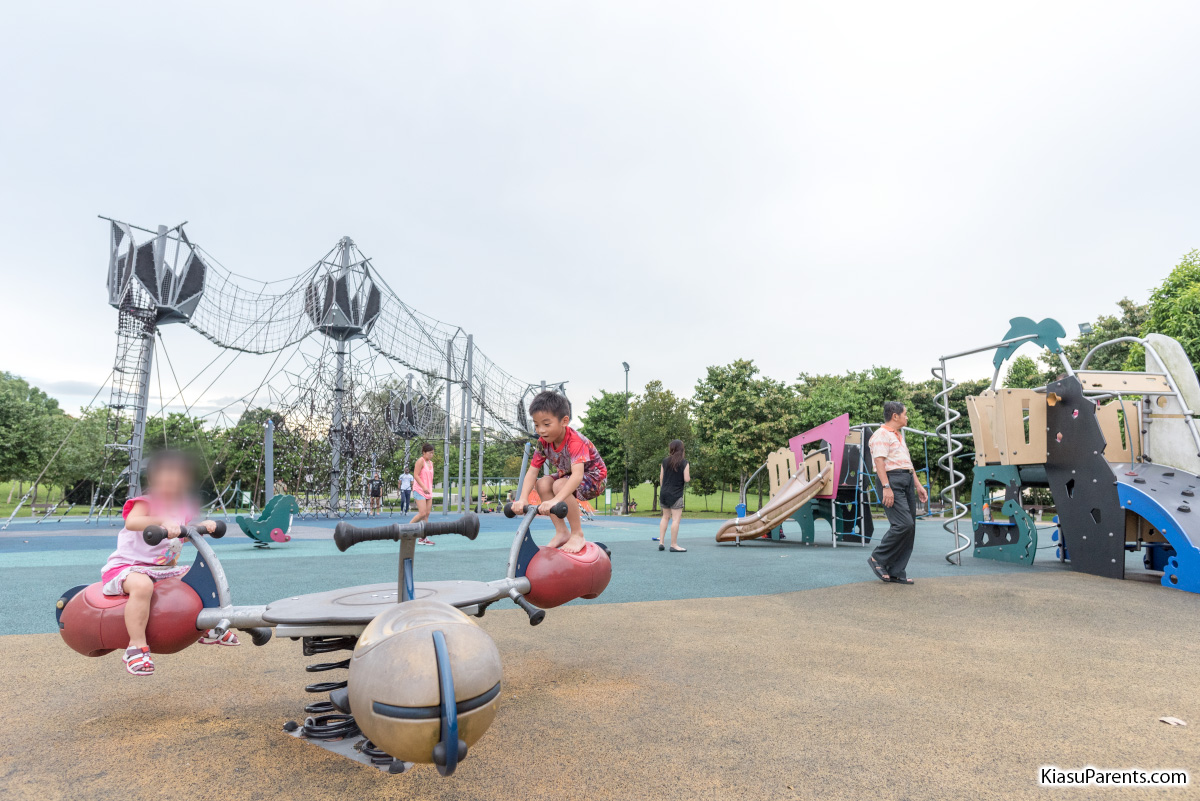 Other than the usual swings, the playground had some interesting equipment.  Like the one in the picture below, which I didn't think was properly maintained because when I tried to move the boards, they were kind of stuck?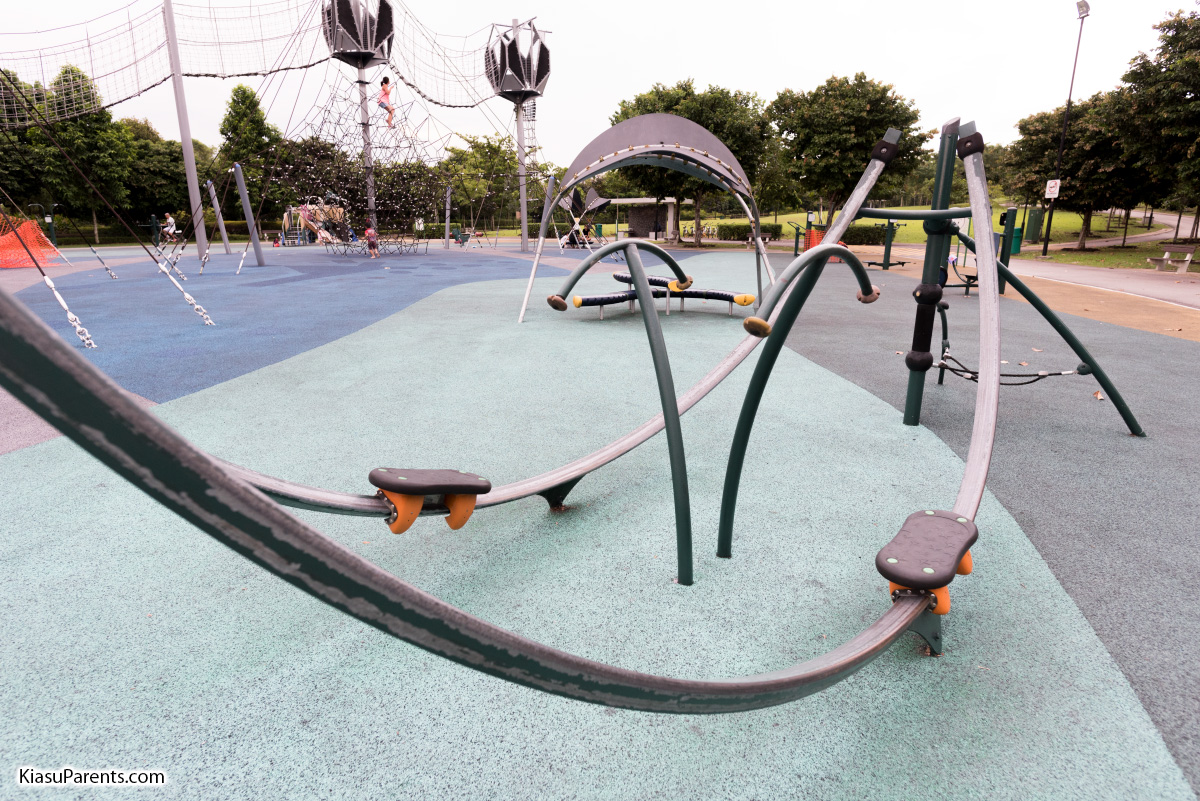 And there were also mini obstacle courses for kids to maneuver through.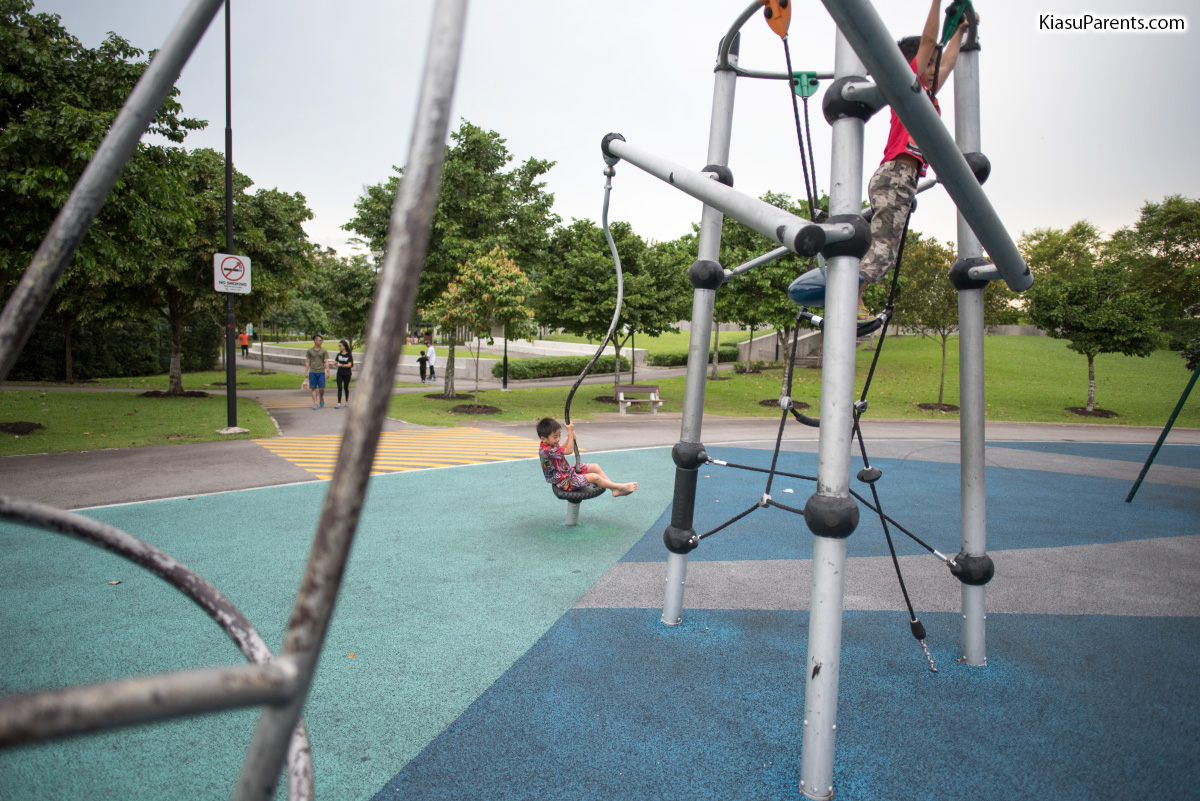 One important thing about this playground you need to note are the wild monkeys.  DO NOT leave your belongings unattended in the playground.  The monkeys will grab your bag or rummage through your bag if you leave them unattended!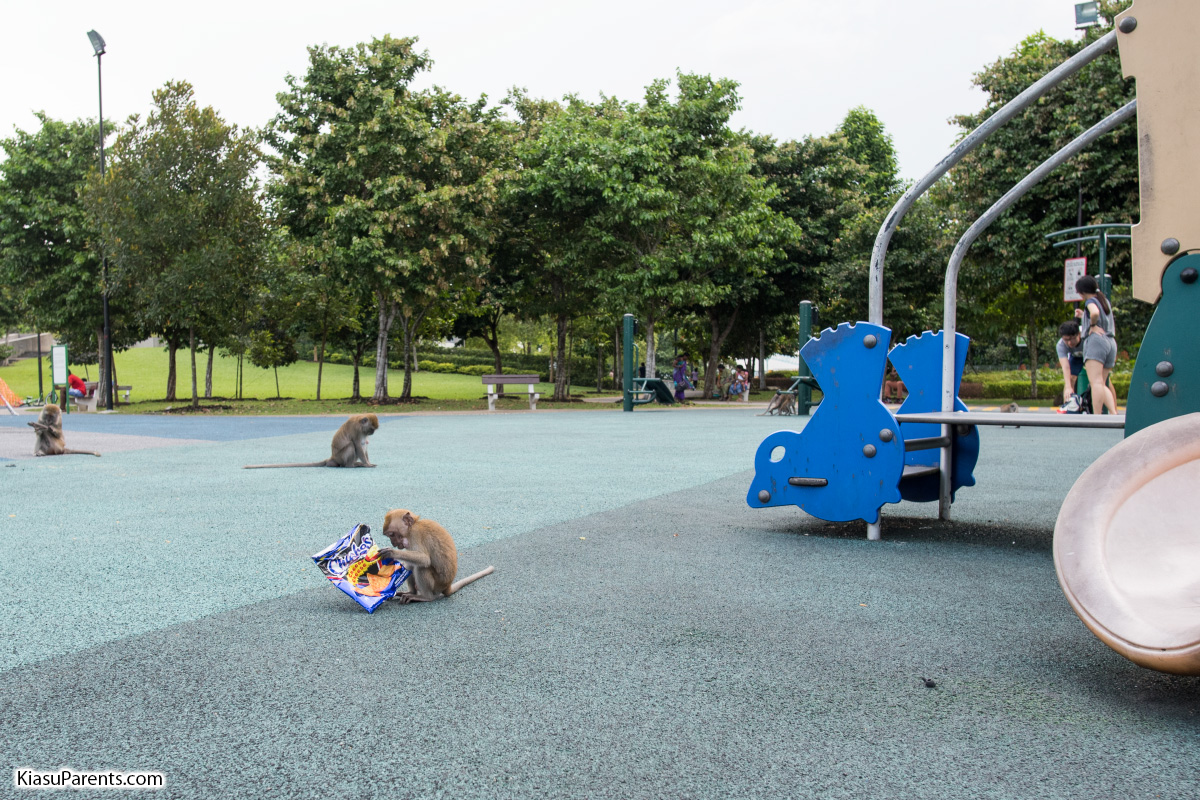 Playground Basic Information
| | |
| --- | --- |
| Opening Hours |  24 hours |
| Admission Fee | Free |
| Recommended Age Group | Age 2 and above |
| Type of Playground | Outdoors |
| Type of Flooring | Rubber |
| Handicap-friendly features | – |
| Rest area for parents | Benches around the playground. |
| Nearby Toilets / Showers | Public toilets available near the playground. |
| Nearby Food / Drinks | Water cooler and vending machine located beside the toilets.  Restaurant located along the jetty. |
| Nearby Shelter | Shelter available where the toilets are. |
| Nearby Parking | Public carpark available. |
| Drop off | Not allowed |
Find Tuition/Enrichment Centres