How To Choose A Quality Preschool In Singapore (It May Not Be What You Think!)
How To Choose A Quality Preschool In Singapore (It May Not Be What You Think!)
Shopping around for preschools for your child, or considering switching your child to a different preschool?
You should first know about the Singapore Preschool Accreditation Framework, or SPARK, which is a guide for preschools to understand what they should be striving to achieve.
Currently, 980 preschools in Singapore are SPARK-certified. These preschools have met the baseline quality standards in areas such as Curriculum, Pedagogy and Health, and Hygiene & Safety. SPARK Certification is valid for 6 years with effect from 2016.  
Of the above, 73 preschools have attained the SPARK Certification (Commendation) award, which recognises centres with strong teaching and learning practices. To download a list of SPARK-certified preschools, visit the Early Childhood Development Agency's website.
That's certainly a long list of possible preschools to consider, and after you've filtered the options by budget, location, and reputation, it will be time to visit the preschools to assess the learning environment.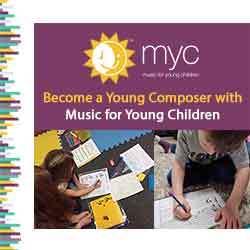 Here are some physical environment features to take note of:
Brightly coloured, heavily decorated walls look fun, but they can be distracting for children, and impede learning.

You may have preferences about air-conditioning, and ultimately, comfort should be your gauge — a room for learning shouldn't be too warm or too cold. 

Lighting is important, and having a better lighting set-up can improve learning.
You can also look out for the following:
How do the teachers talk to your child, or other children? Are teachers genuinely interested to listen to children and find out how they think? Are they sensitive in their attempts to connect with introverted children? Or do you hear yelling and threats?

Do the teachers prioritise questions, rather than answers? Do they teach in a way that encourages critical thinking? This would involve asking open-ended questions to encourage children to think of possibilities, rather than questions that test for existing knowledge — find out more in our

critical thinking guide for preschoolers

.

What's the vibe that you're getting from the school, or specifically, its teachers and students? Do you sense joy and playfulness? Do teachers seem happy, or flustered and stressed? Trust your instincts.
During your visit, you will probably have a short discussion with the preschool principal, or lead teacher. This is a chance to find out about the preschool's philosophy towards discovery and exploration, and what their curriculum covers.
Below are five essential skills that preschool classrooms should aim to develop, and no, they have little to do with being ready for exams in primary school! Read on to find out what these skills are:
Find Tuition/Enrichment Centres